ERP for Distributors
Manage and Grow Your Distribution Business with ERPNext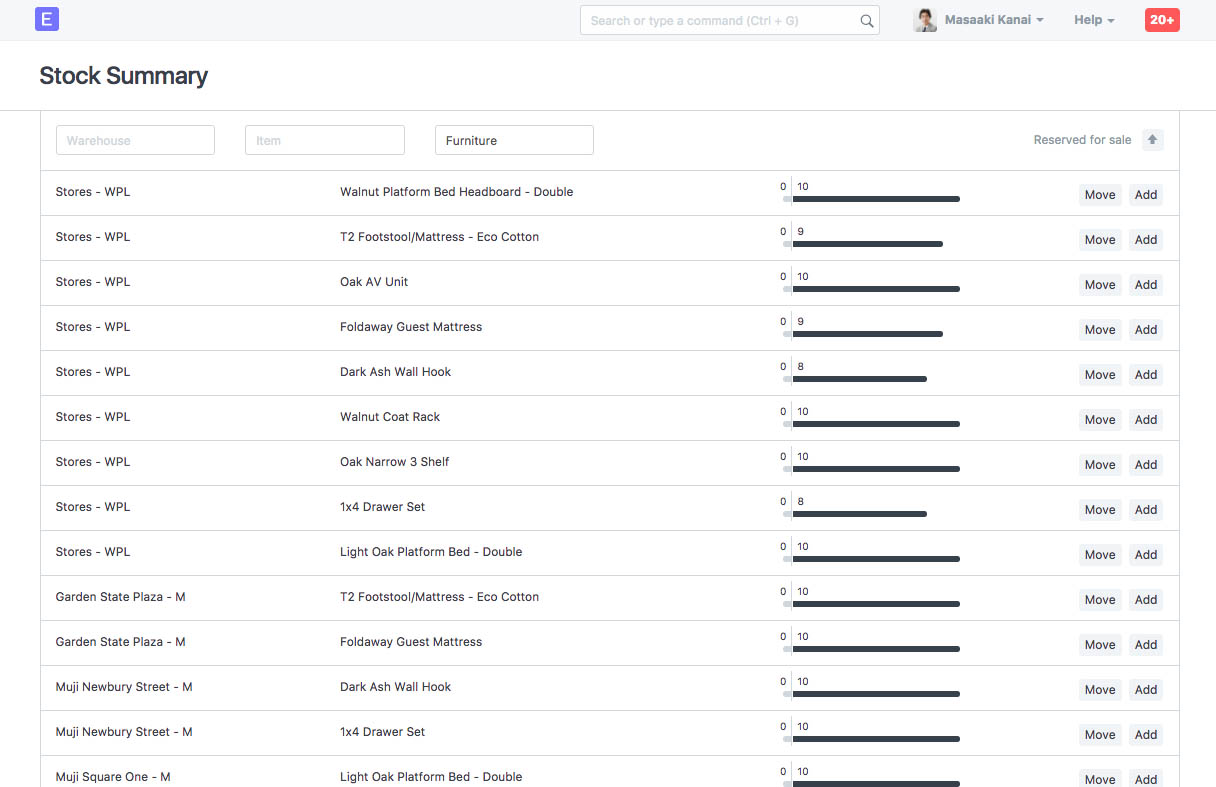 Inventory
You can setup your inventory Warehouses and manage the Stock of your Items Batchwise or by Serial Numbers. Easily manage multiple inventory locations. Track inventory levels per warehouse and update based on manual inspection.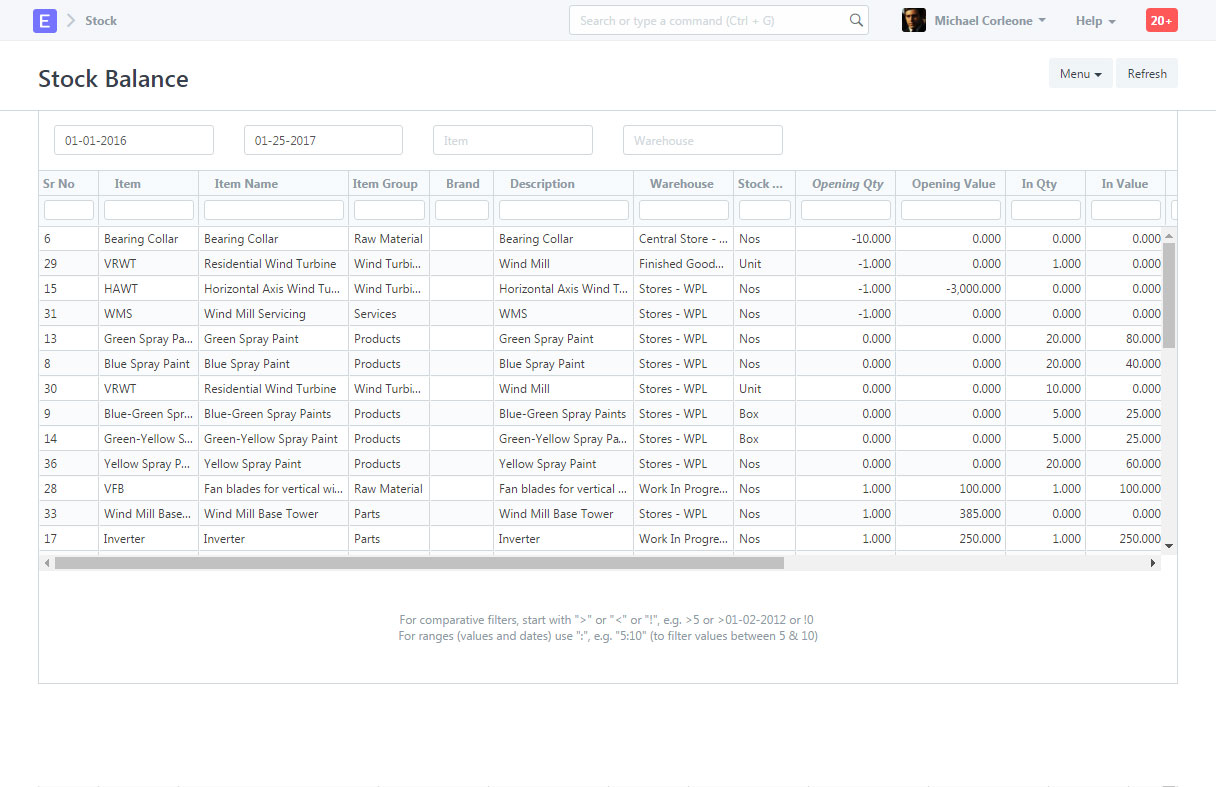 Sales and Purchase
You can track communication with your Leads or Customers. Keep engaging with them by sending newsletter once in awhile and send specific Quotations when they are ready to order. Keep track of items to buy by raising Material Requests, send Purchase Orders to your suppliers and enter Purchase Receipts when you receive material.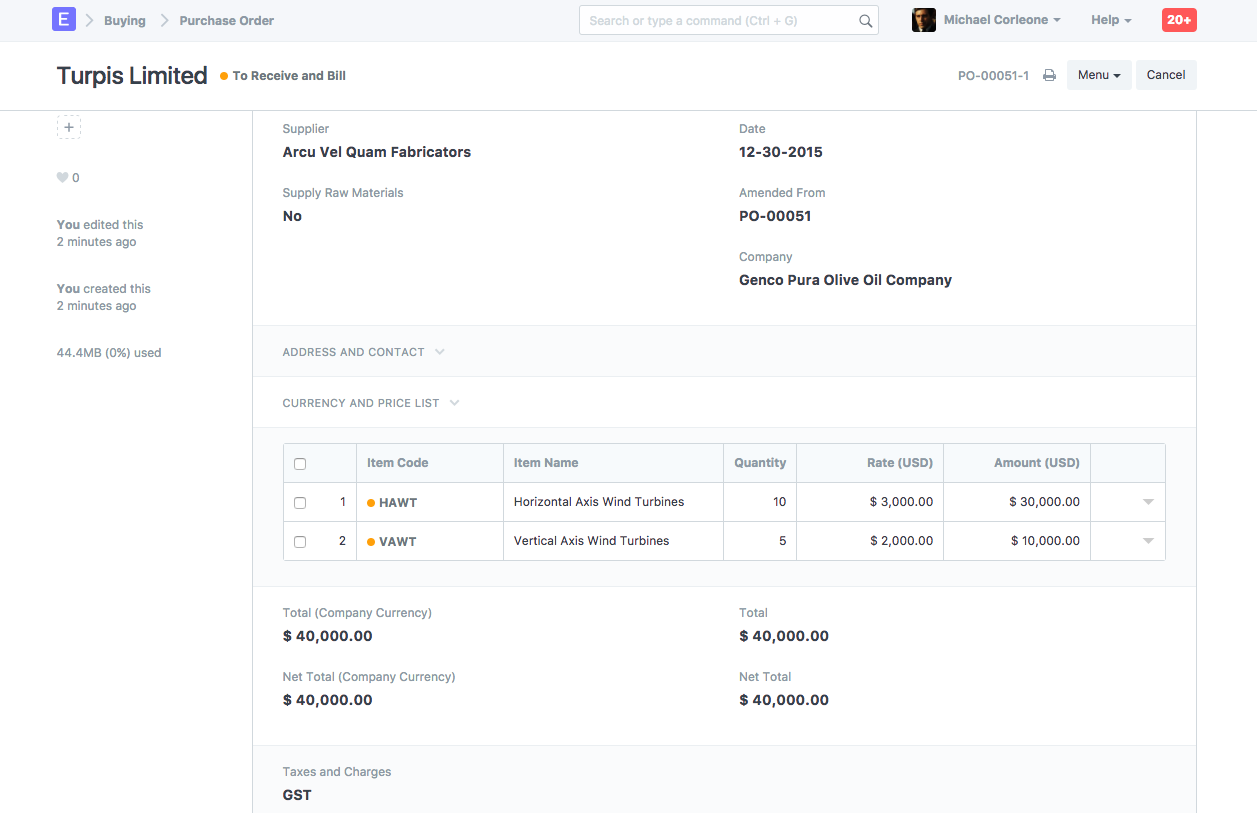 Billing and Receivables
Billing and receivables tracking in ERPNext helps you stay on top of your finances. Specific Project, customer or product based filtering helps you get the profitability of each factor on your fingertip.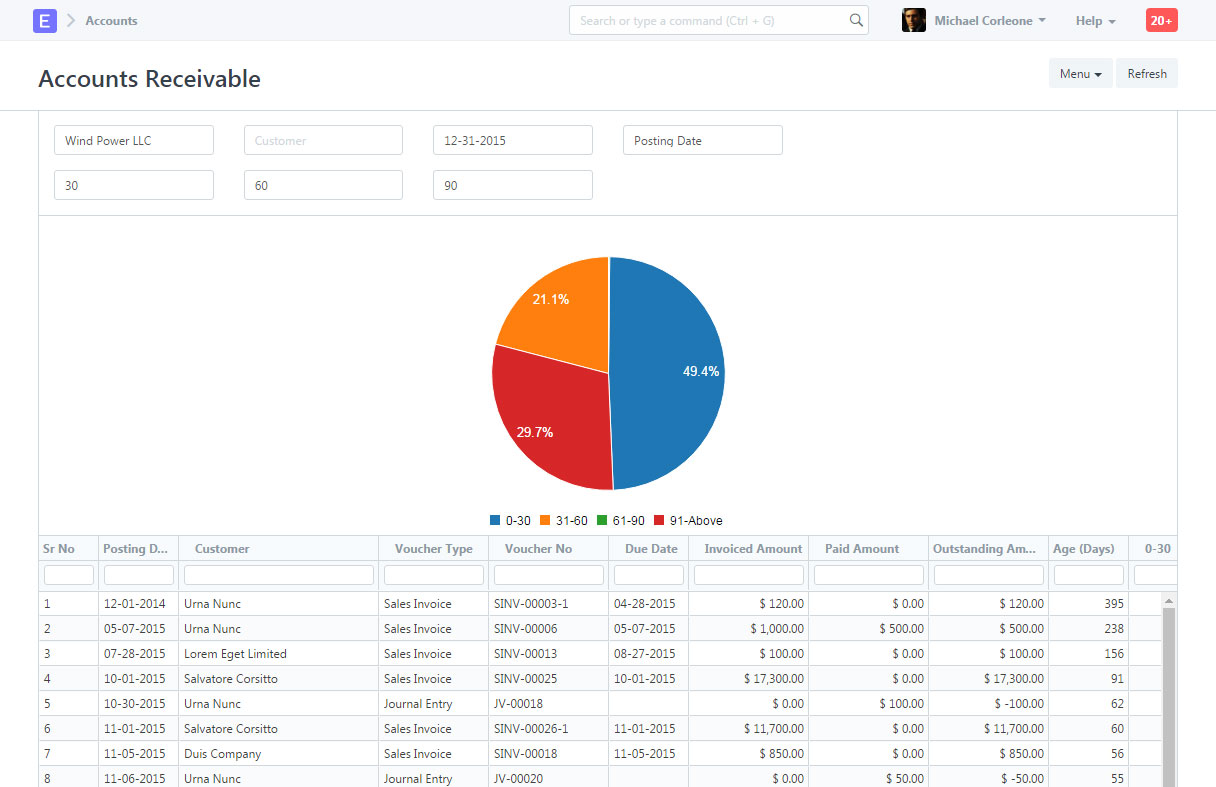 HR and Payroll
Your employees can apply for leaves and claim expenses directly through ERPNext. All of this is seamlessly integrated with your payroll and accounting. ERPNext also helps you manage recruiting, appraisals, training and much more.
Auto Re-ordering
When the stock goes below threshold quantity - Automatically raise material requests, send purchase orders to suppliers and record purchase receipts. Carry out effective stock management always have enough supply at hand.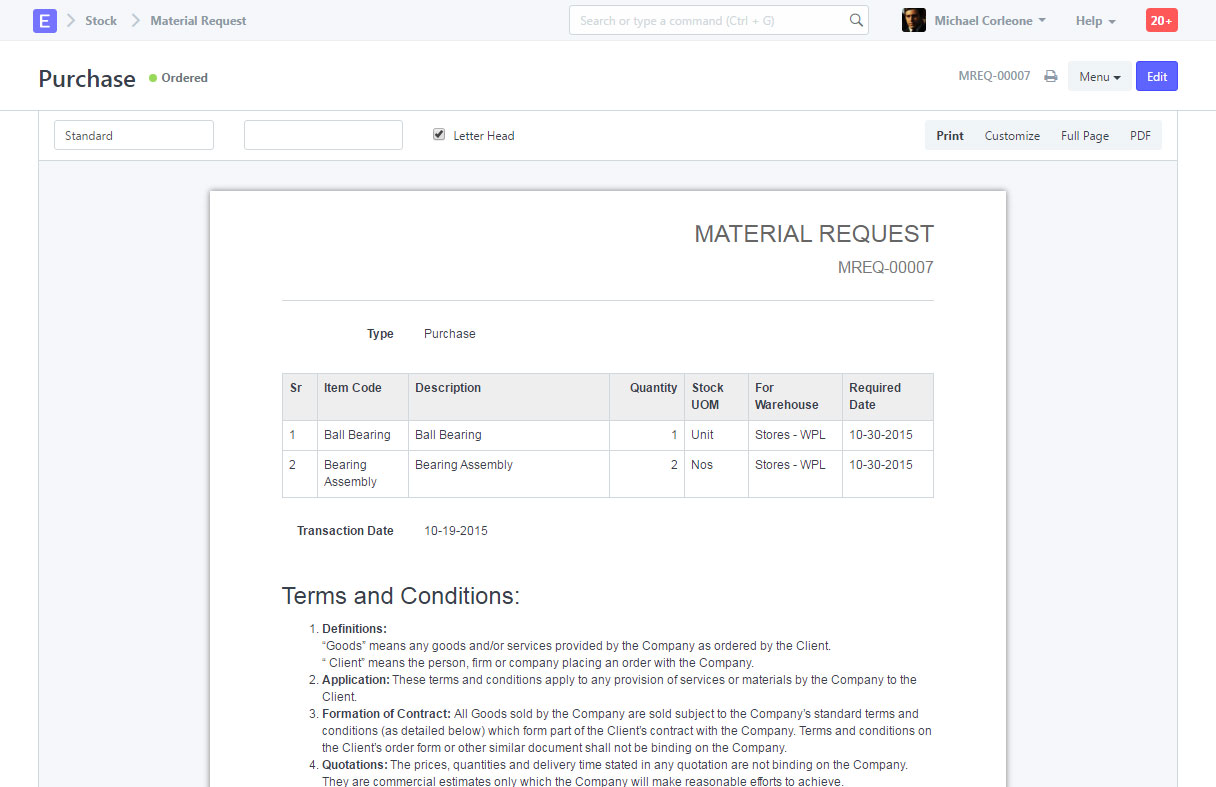 Trusted by users across 150+ countries
Amazing job with v7, The UI and UX are one of the most fluid and highly useable interfaces I have ever seen in an ERP. You make accounting fun (more or less ) Keep up the amazing work.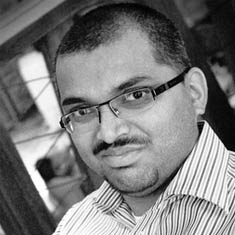 Gladwyn Lewis
ERPNext Also Includes
Role Based Access
Field Level Customization
Customized Print
Email Integration
Report Builder
Shared Calendar
Customer, Vendor Portal
Downloadable Backups
Payment Integration
Workflow Engine
Custom Fields
Exensible Custom Scripts
SMS Integration
Gantt and Kanban View
Email Alerts
Finance Analytics
Website and Web Forms
Mobile App
Trusted by more than 3000 companies across 150 countries.