What happens when the freshest tea seller meets the world's best open-source software to implement ERPNext?
The Teabox team was in the last stages of finalizing an ERP. One of the clicks led to ERPNext and the rest is history.
---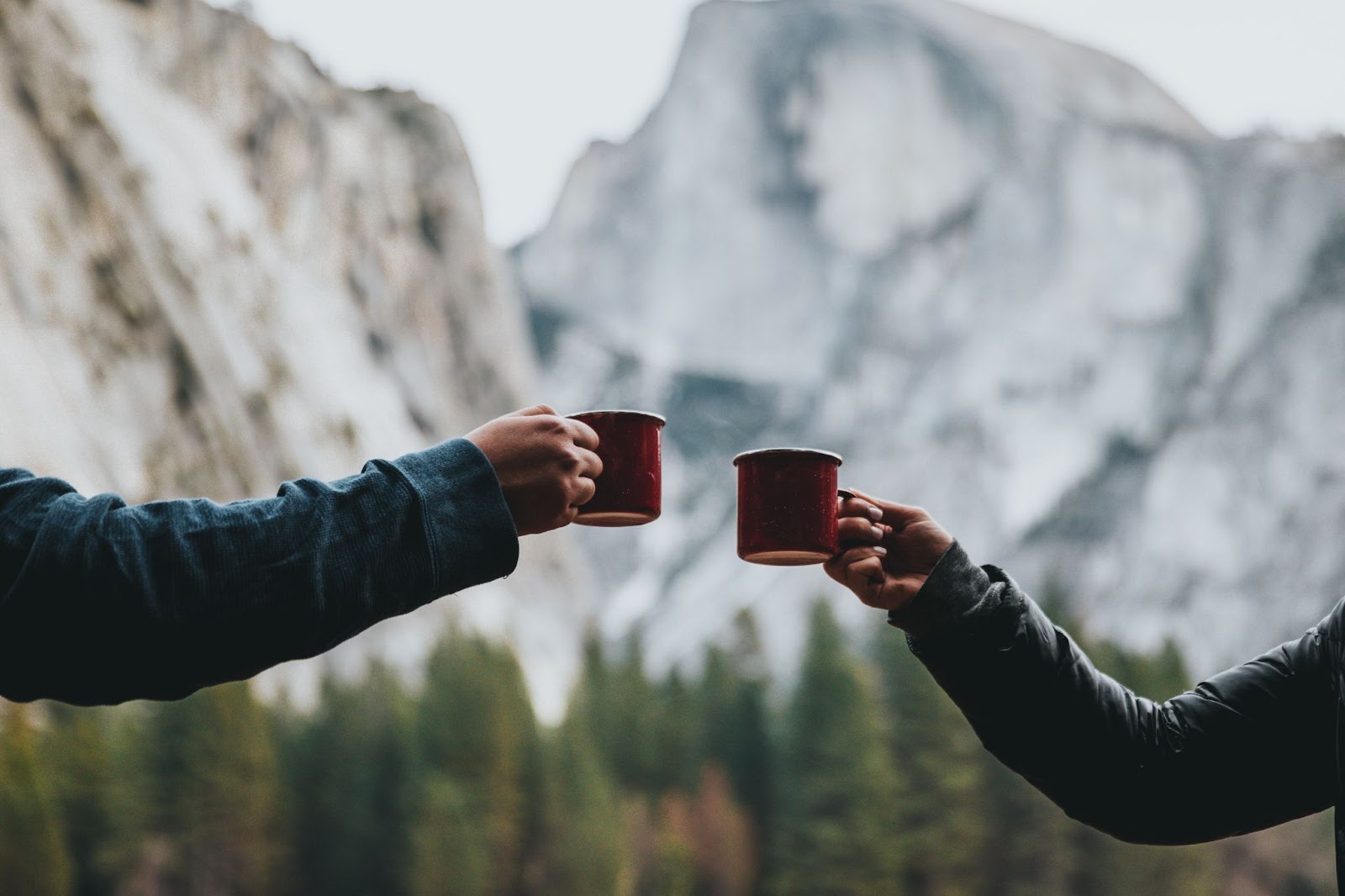 Just before the go-live, Rijul, the implementation consultant, ordered himself a box of tea from Teabox just to see the order created in the system for which he worked 6 months long. It was a fancy notion to watch it populate in the ERPNext system, although his name would not appear, it was a proud moment and a small testament to his hard work. Or let's just call it champagne in disguise. The logo on the teabag appeared to be strange and familiar at the same time. Tearing off the tea sachet to treat himself was satiating.
Here's Rijul treating himself with the tea, ordered from teabox to celebrate the after-success of implementation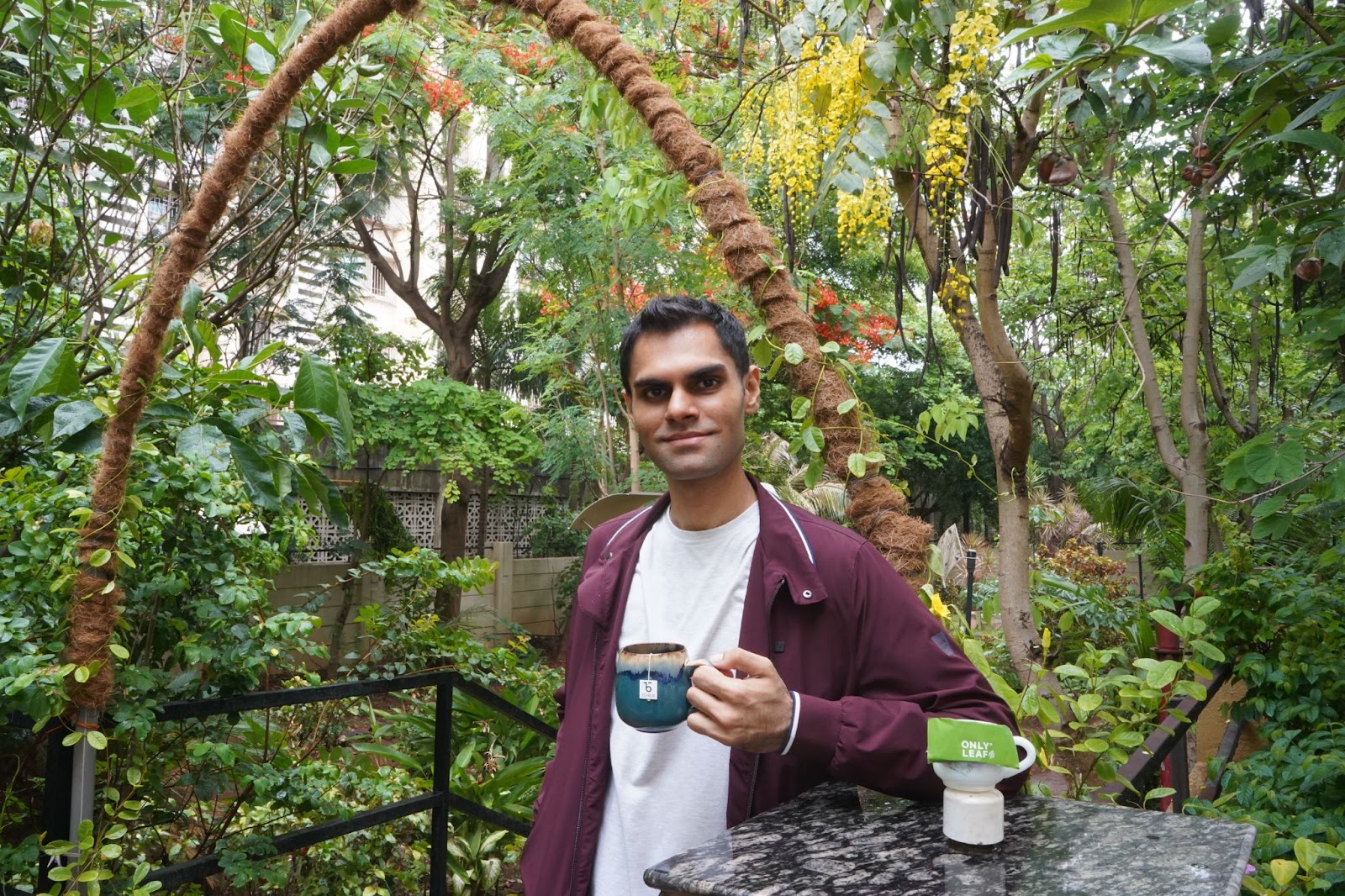 Well, could there be any better way to celebrate the efforts? Watching the long hours and hard work coming to fruition was all worth it. With back-to-back implementations of ERPNext with the clients who belong to the same tea industry, Frappe is on a roll. Our first successful project was with Vikram Tea and the second project in a row is with Teabox. For now, let us take a look at the struggle behind the successful implementation of ERPNext at Teabox.
From farm to cup - Teabox's Journey
Founded by Kausshal Dugarr in 2012, Teabox hails from the gardens of Darjeeling and Assam. With a century-old legacy, they aim at connecting tea with people by providing the richest flavors of the finest teas. They directly deal with more than 75 plantations across India and are strategically located in Siliguri, giving them access to travel to different tea plantations to select different batches. They ensure that the tea is being delivered to their consumers within 7-10 days from the day of tea being produced and is later couriered via FedEx and DHL. With a team of 90 people, they have successfully managed to deliver over 2 billion teacups.
They are known for their single-origin teas. A few of the best-selling teas at Teabox are mountain rose, Darjeeling musketeers. They have green or signature blends like Moroccan mint, Ivory geranium, Darjeeling spring plus tea, and summer musketeers in India. To their utter surprise, traditional Indian tea is popular in the US more than in India.
Unraveling the path to success via bumpy roads
Gopal, one of the co-founders of Teabox was the project champion for the implementation of ERPNext. In a candid conversation, he says, "doing something new was a major hurdle in itself. It may sound like a cliche, but when you are the pioneers of the tea industry, which is coming with a unique concept on the table of delivering the freshest tea available on the market, things are different". They lacked relevant experience in managing inventory, solutions, and orders which was a challenge.
Earlier their orders were managed by a vendor, they were pretty good with assembling and selling final products. But since Teabox is a manufacturing company, its processes are complex. They procure tea and ingredients from different regions, deal with multiple suppliers and each ingredient comes with a different shelf life that demands to be preserved in a different condition. They were looking for a solution that could manage these activities and never came across any which was ready in the market at an affordable cost.
SAP and Oracle came with hefty price tags. Since Teabox is a growing company, they were not ready to spend extensively. Their existing order management system was being managed via different apps. Different verticals had different applications and they were managed by respective departments. Quality, logistics, accounting, orders, and inventory—all had different apps.
Luck by chance
The Teabox team was in talks with a vendor in Bangalore for developing something similar to what ERPNext was doing. After 3-4 months they came across ERPNext through a reference and the owner, Kausshal immediately got in touch with Rushabh from Frappe. They consider themselves lucky to get started with the trial user ID and other processes because it came at an affordable price and the user manual was of great help. Since Teabox does not come with a legacy knowledge of ERP as a product, it was easier for them to understand the process from the scratch, this helped us win their trust and we could help them beyond their expectations.
Let the game begin
It took approximately 6 months to go live with the implementation process. Faraz from Sales was in touch with the Accounts team of Teabox, he helped them match the use case, gave a demonstration, and converted the account as a whole. Rijul took the lead and managed the project, end to end. Umair had a sound understanding of the product, so he helped the team configure the modules. Saqib and Deepesh developed the modules beautifully.
Since ERPNext is a monolith, Teabox went ahead with all the modules. Manufacturing, buying, selling, stock, and accounts being everyone's core and utmost favorite. These modules were developed in phase-1/2. They had certain quality parameters to be met, therefore they used weighted parameter quality inspection.
Their biggest customization was quality inspection, which was a major deviation from vanilla services that Frappe offers. The entire cross-department functionality at Teabox was understanding and it made the task easy. To codify their items they took 3 weeks, they had an internal discussion and later came with a robust solution. It helped Rijul ease after iterations because solutioning was already done from their end.
Here's a quick snapshot of how the quality inspection parameter looked like, in Teabox: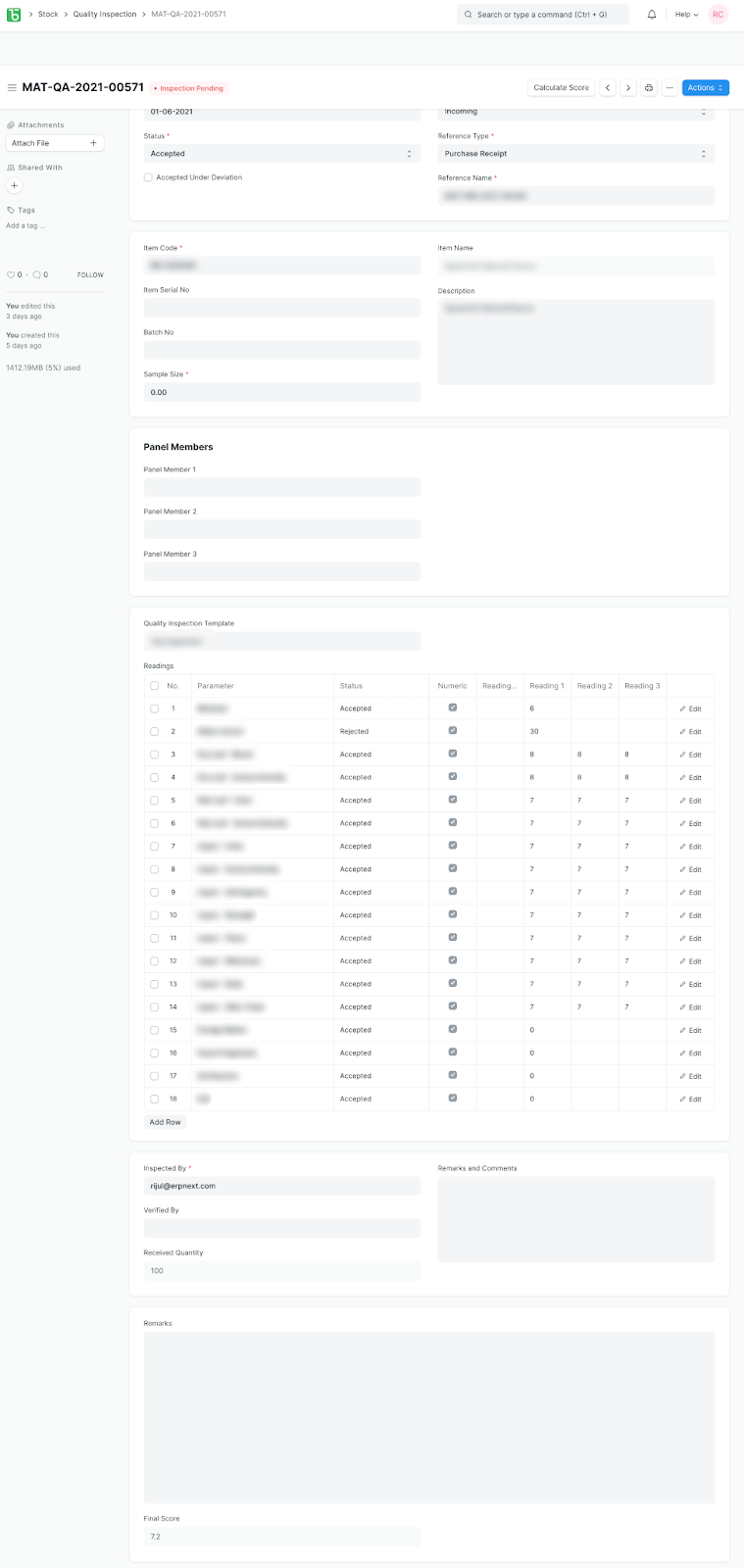 As go live for phase-1 came close, the team deferred the HRMS module, and a major part of sales happening via unicommerce integration, and put them in phase 2.
The struggle is real
Teabox hired interns from IIM that helped them understand the system and workflow better. Since they had nobody from the technical background, hiring helped them prepare the documents* *quite easily. After implementing ERPNext, the basic challenge was that the team was not aware of the system.
They were habituated to using and doing things in a particular way. Change management slowed them down, but when the team understood the implications and importance they acquainted themselves with full knowledge and the system became easier to use.
Knowing the system was the need of the hour since there were consequences to each entry and the system didn't allow them to design further.
You can count on us
One Saturday, Gopal was facing some issues in the system and it was quite urgent. He went through the manual, point by point, and was still unable to understand. Despite checking it twice in the master settings, he could not find the difference and got back to the older settings. Out of urgency, he requested Rijul for a call and within 15 minutes his query was resolved. Upon understanding the loophole, they surprisingly laughed because it was a very minor entry and skipped out on a small step. There was a similar case when the Teabox team could not make an entry for the purchase receipt, and the ERPNext team being high-spirited as ever, resolved their queries in no time.
Perhaps, this particular act of lending extended support, irrespective of the working hours and resolving it amicably, helped us bridge the trust gap and won the confidence of team Teabox.
The below-mentioned screenshot is one of the queries raised by the Teabox team: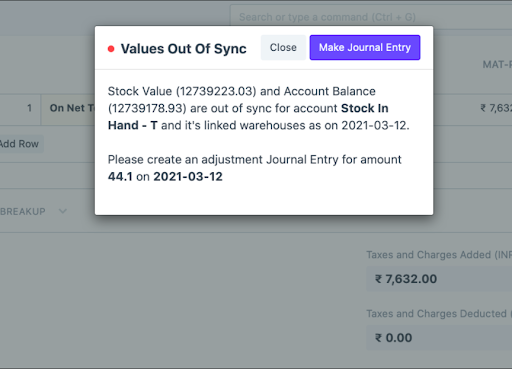 How ERPNext will help Teabox make a mark globally?
Teabox aims at delivering on an international level. They have started using modules like accounting, quality, and manufacturing at 100% capacity and are waiting for HR and the integration of the webstore. Their goal is to sell their teas on Amazon, in India, and globally. Now that they have more than 2,000 reviews, it will help them expand globally. They consider the US as one of their biggest markets.
Wrapping it up
Gopal says, "We have got all the required help from ERPNext. The only struggle they faced initially during the implementation from Teabox was reaching the nitty-gritty of accounting, and since Umair had a good understanding, it was a smooth ride. Apart from that Rijul was of great help. We have recommended ERPNext as a product and team, whole, to a few people and they loved the idea behind ERPNext. There is great potential if ERPNext starts with a 360-degree solution for medium-sized enterprises that are on omnichannel, which can integrate all the channels (manufacturing + order management + inventory management), plugins play product, which currently they are trying to route through unicommerce. We wish the team a beautiful future ahead."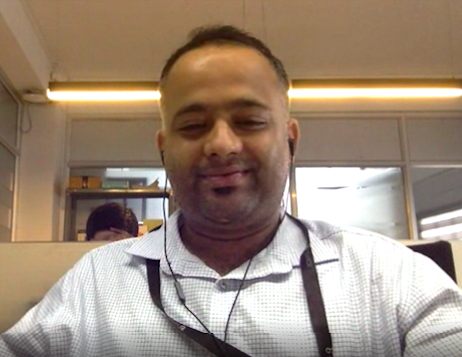 (Gopal Upadhyay - Co-founder Teabox)
Rijul and other teammates sure had a great time while implementing the project and his experience while working with the Teabox team was quite wholesome. According to him,_ "As a team, Teabox is highly organized and that made them work cohesively. They come with visibility on a higher level. From day one they started practicing diligently on ERPNext which led to a successful implementation. Mayuk was quick in understanding the system and Gopal was equally supportive."_
From a storyteller's perspective, I've learned that with patience and perseverance one can go to any extent and make the hard work look easy, even if it means working remotely. Retaining a customer for lifelong, was bliss in disguise. And the Frappe team did it! :)
---
Take a free ERPNext trial for your business today!




Interested in becoming a Frappe certified partner? Learn more from here.
---