Welcome to the future of ERP
A complete redesign makeover changes the way you see everything. Also packed with 100+ new features and two new modules.
Form and function
A new design, a new way to use ERPNext. Hundreds of careful UI adjustments to ensure you reach everything faster. See clearly outside and inside forms. Learn more
With dark mode
For those late nights when the reports are due or you just prefer a dark theme. cmd + shift + g.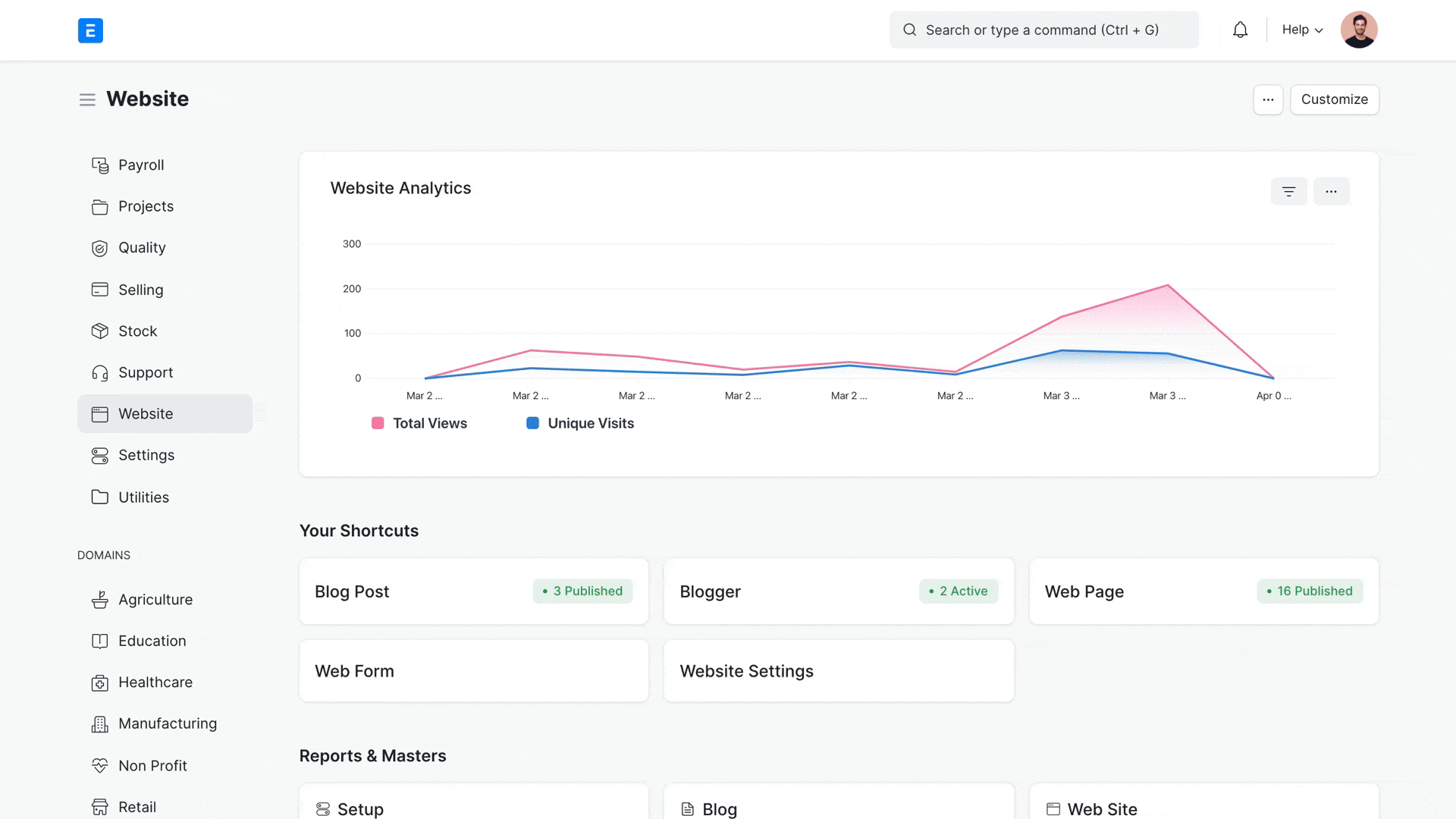 Accounting refreshed
We accounted for the things that matter.
Fast invoice submission, new UI, loyalty points, historical order data, and more features added to make using POS a delight.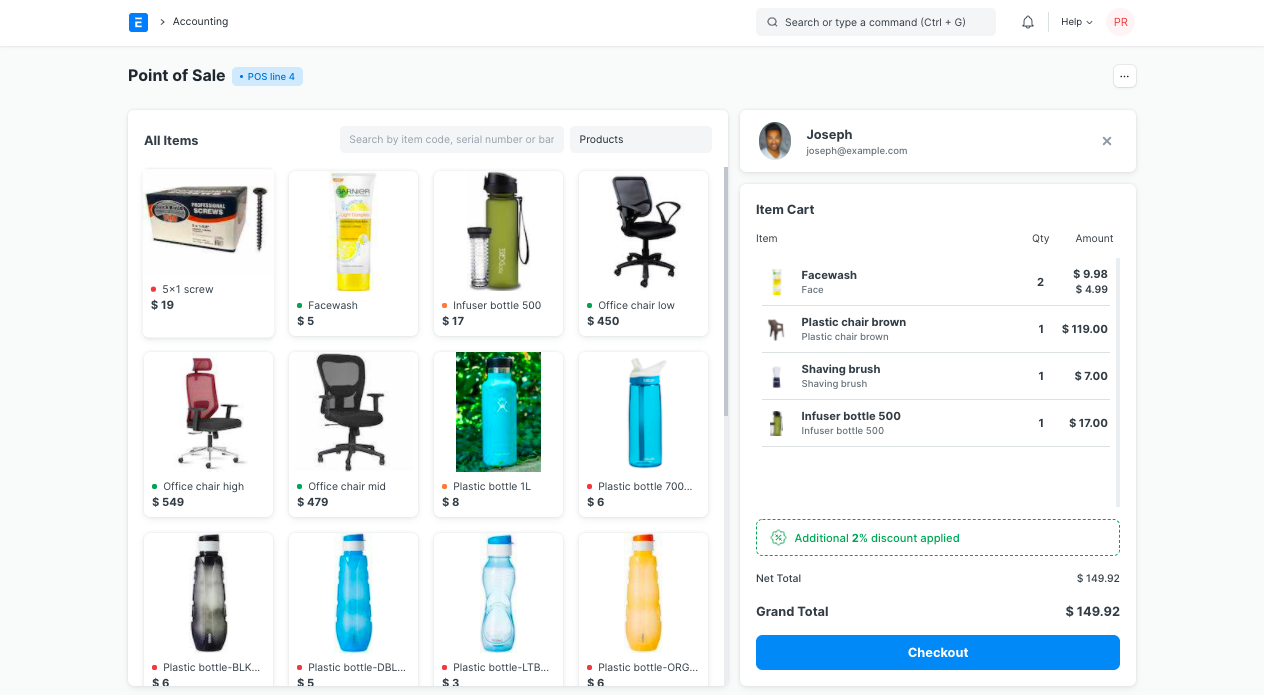 A lot of hiccups were removed, the form looks fresh, and now works smoothly.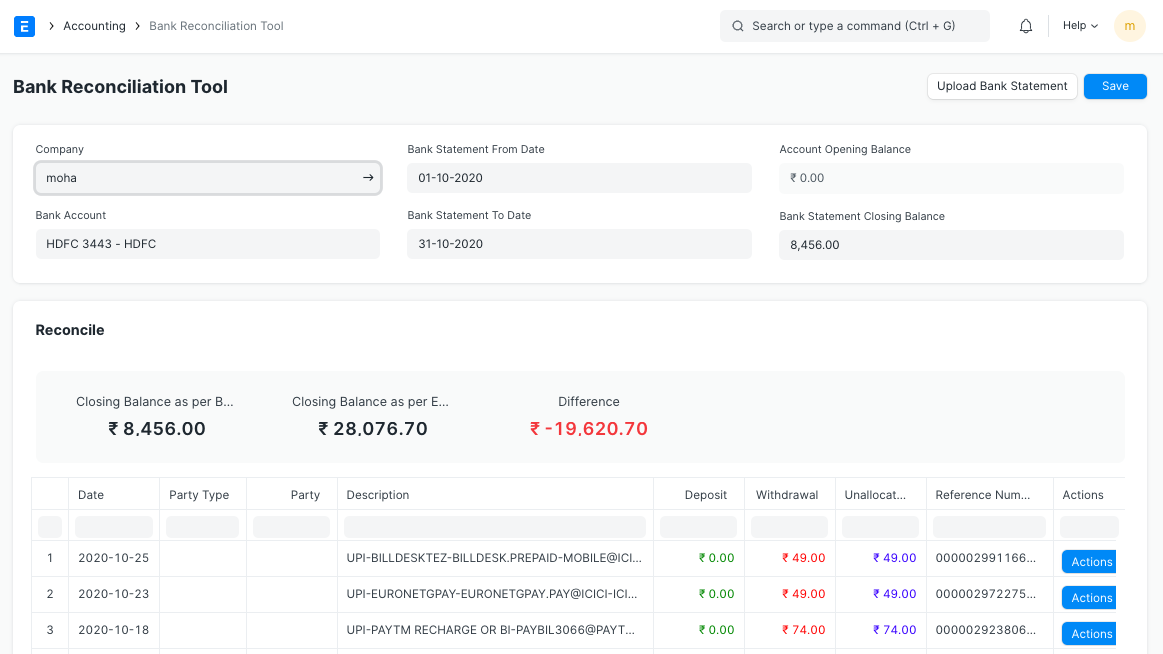 With Process Statement Of Accounts, send PDFs of pending invoices to your customers via email and remind them of pending payments.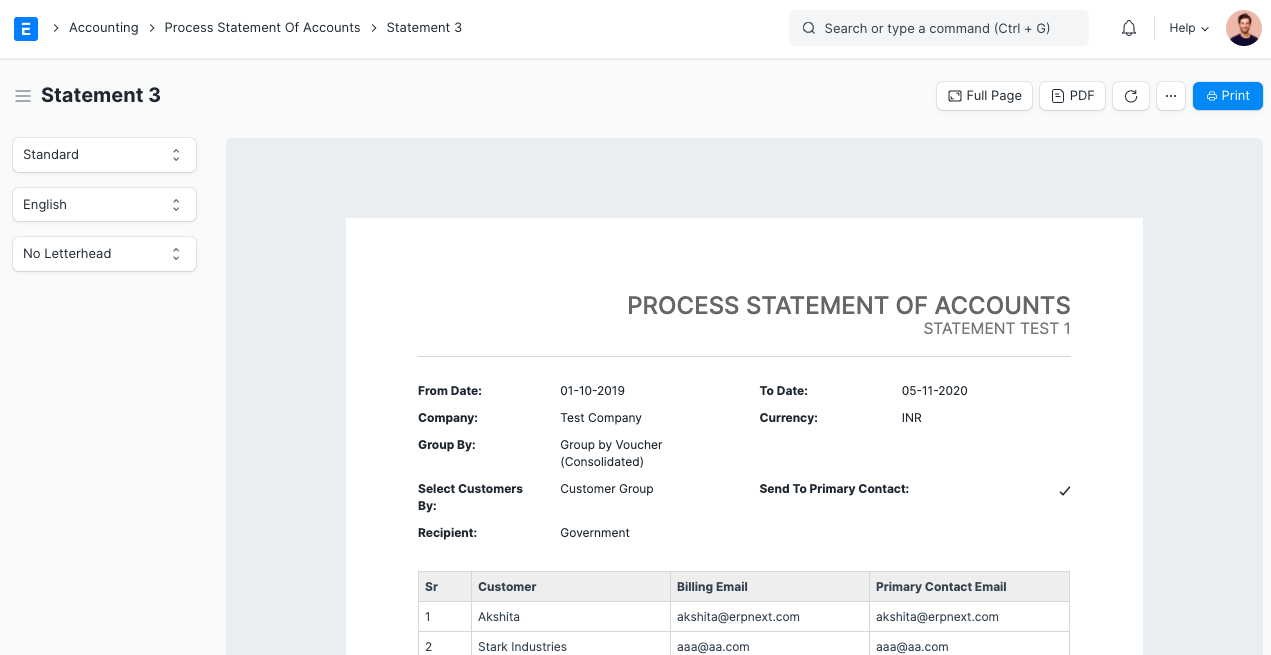 Show customers your best
The all new website builder makes creating web pages an effortless joy. No more scrambling in HTML to get that padding right. You can still use code for finer control.
The fresh and inviting shopping looks better and gives easy access to filters. Now your customers can access all your product variants and check out with ease.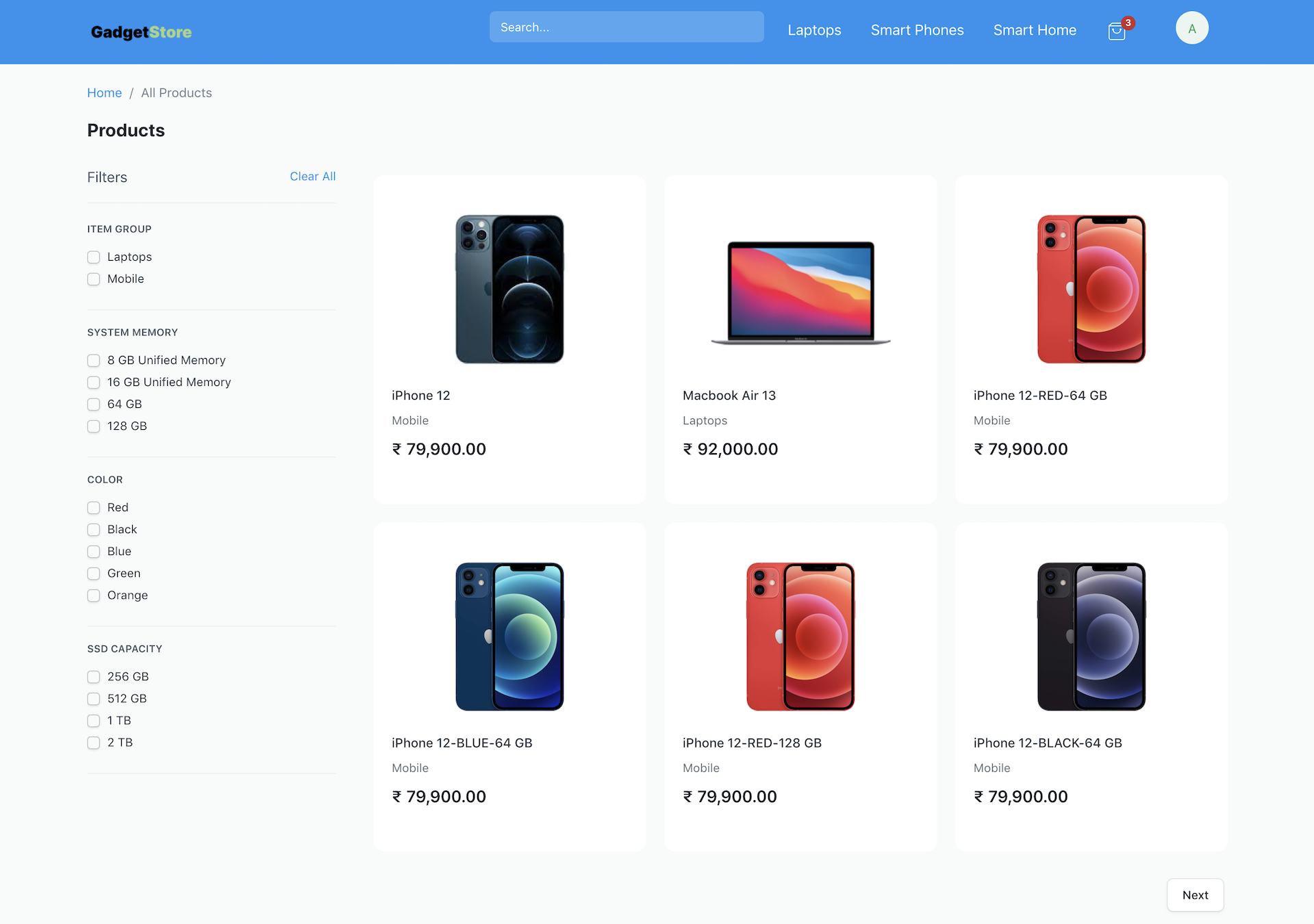 An upgraded Healthcare module
Healthcare is crucial, more today than ever. The timing couldn't be better on this one. A fully upgraded healthcare module brings a host of new features to handle everything healthcare.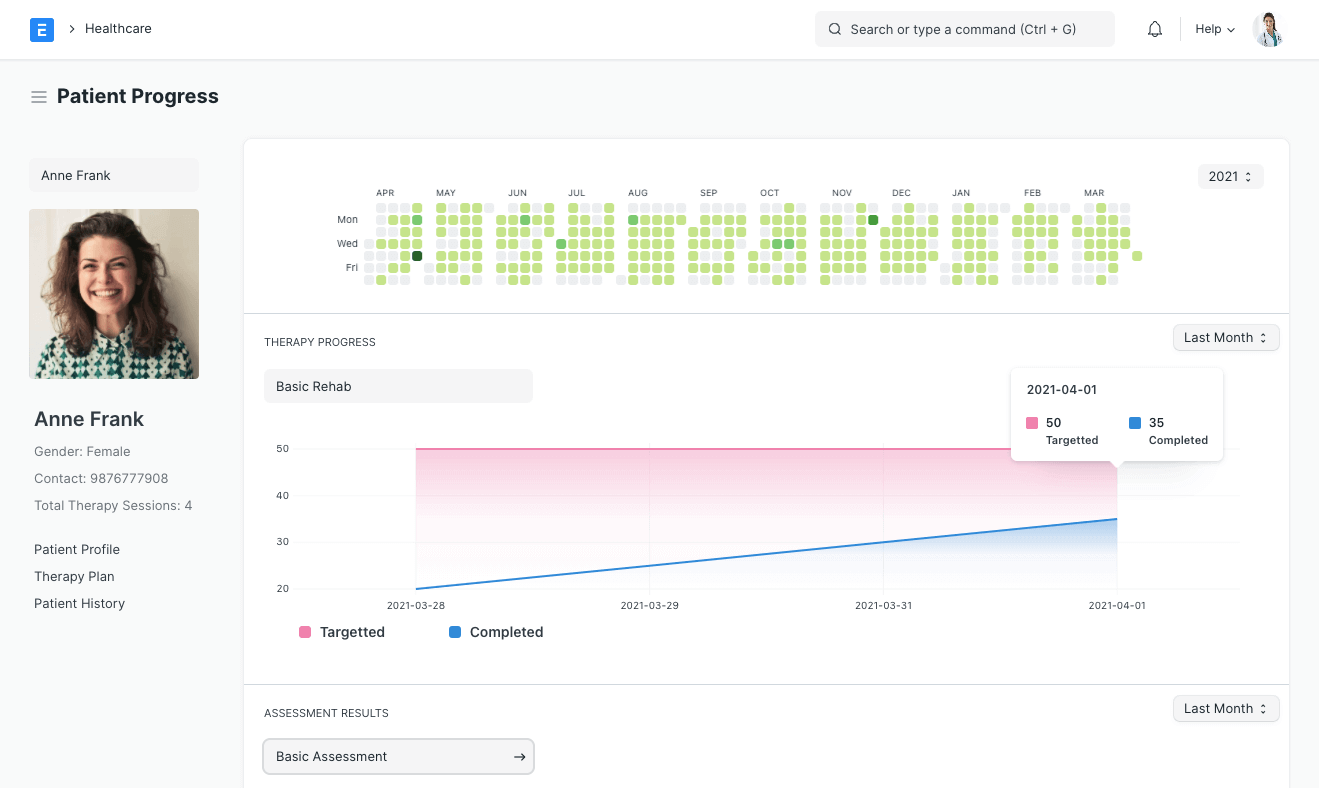 Manage loans, fully this time
The new loan management module brings so many features that the only thing you'll need to do offline is following up with borrowers.
More ways to manage inventory
Demand driven forecasting leverages historical sales data to show you a calculated forecast of your future production needs. Now send those material requests well in advance.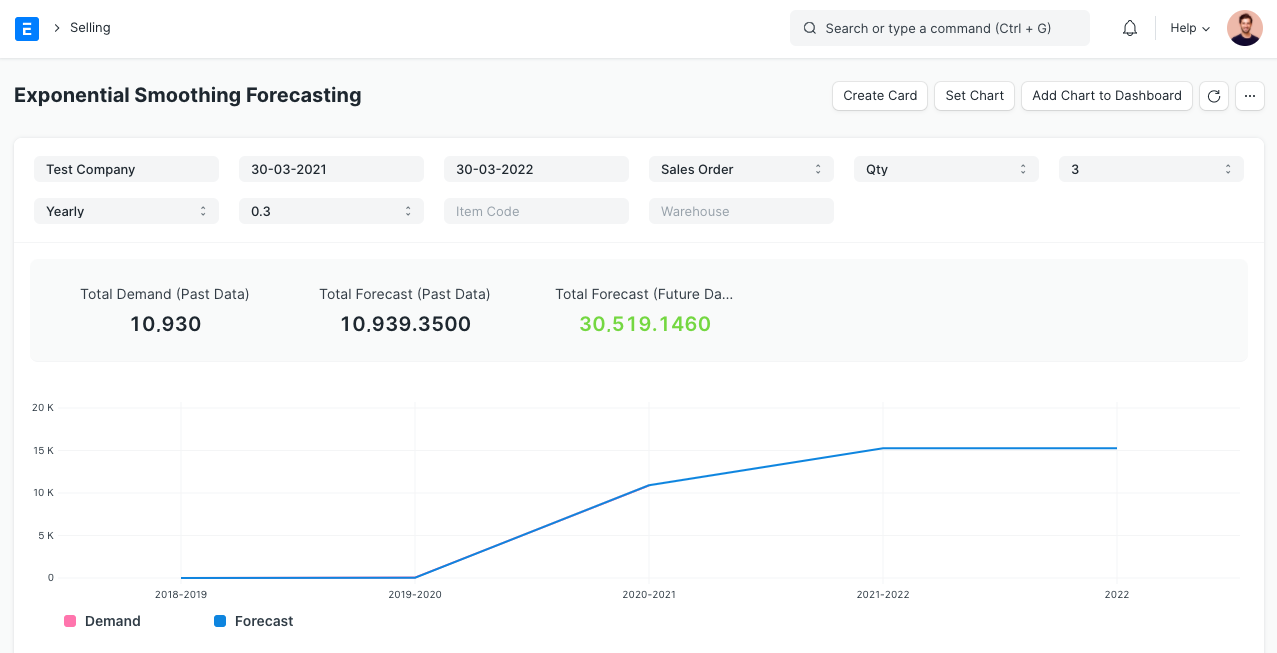 Better stock revaluation for items ensures higher accuracy in ledgers. Stock reposting is via background jobs to handle timeouts for large transactions.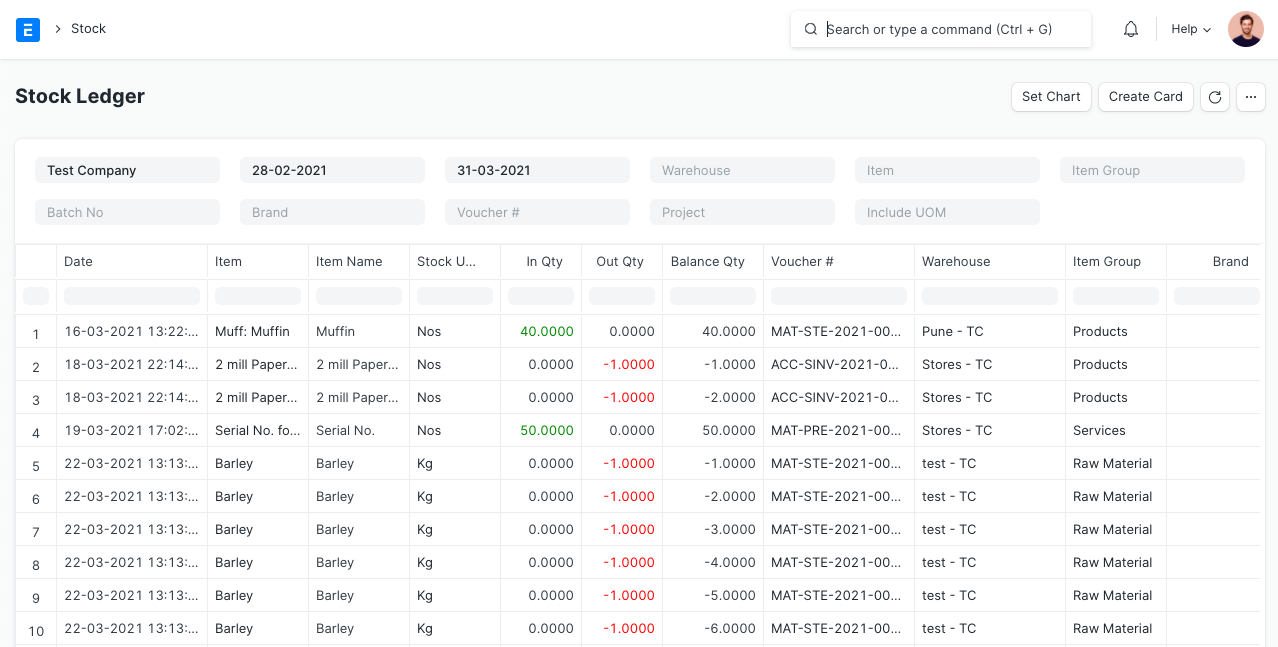 Conduct Quality Inspections in more ways with numbers and values for thresholds. You can also quality inspect job cards.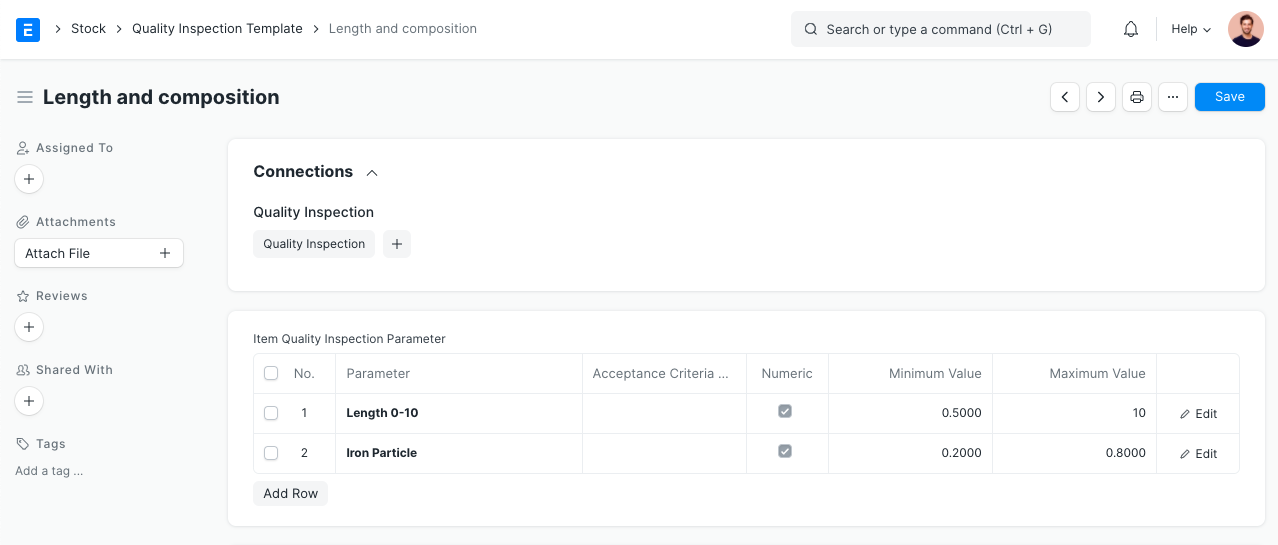 Many more features
Everything you need for a rainy day
More integrations
Pay in more ways with integrations for m-pesa, Paytm, and taxjar. Voice call integrations and more.
Better issue metrics
See more data inside issues and filter them by day, week, and month in reports.
Enhanced issue reporting
Get a readymade report of issues to see the important metrics at a glance under different time periods.
Social media post
Schedule posts directly to LinkedIn and Twitter right from your ERPNext account.
Putaway: get organized
With easy to configure putaway rules, organize your inventory and be in control of what goes where.
Assign leaves faster
Configurable leave assignments policies enables quick leave assigments.
Multi currency payroll
With remote work and a global workforce, pay your employees regardless of their currency.
Employee self service
Not every user needs access to the whole system. Hence, introducing limited 'ESS' users.
Event streaming
Connect multiple ERPNext instances and even configure some to work offline!