ERPNext for Enterprise
Enterprise platform for the digital age, used by
over 5,000 companies worldwide
Product Warranty
This includes warranty for replicable bugs for supported features (as per the product manual) for a given version. The resolution time will depend on the severity of the bug reported.
Infrastructure Support
This includes end to end support for hosting ERPNext in customer environments which includes deployments, updates, scalability support, availability support, compliance support and integration support.
Large DB Support
This is ideal for customers having large volumes of data, either consumer invoices, device data (IoT) or retail POS. Frappe engineers will help you optimize queries and indexing by profiling and setup queuing and concurrency so that you will be able to ingest a very large volume of data on a regular basis.
Certified Awesome
Rated by Gartner published "ERP Frontrunners", over 5,000 companies have made themselves ready for the next generation of enterprise with ERPNext.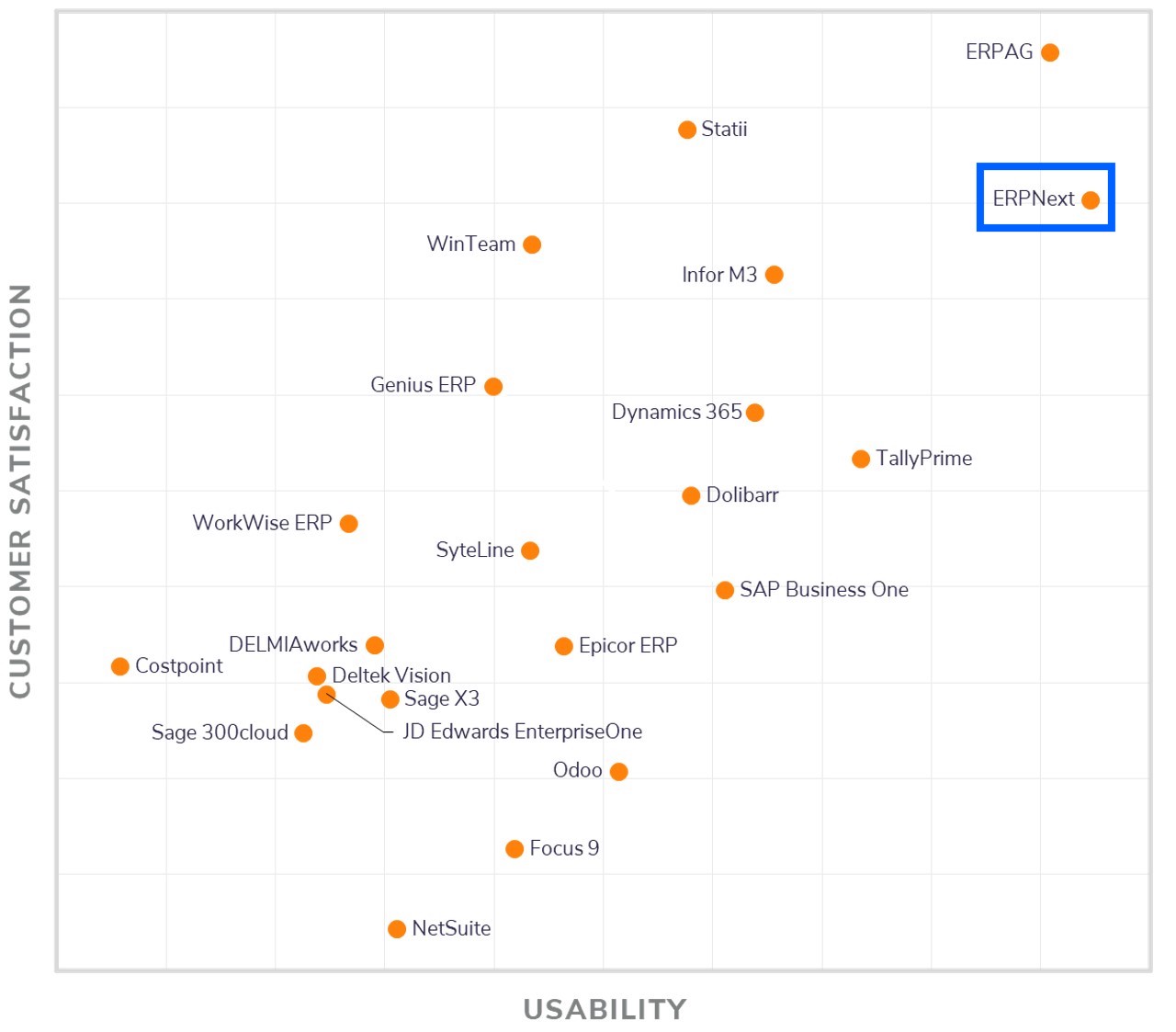 World's #1, 100% Open Source ERP
ERPNext is the most popular truly open source ERP product in the world. It is extremely comprehensive with more than 15 modules covering a wide range of operations from core accounting and control to manufacturing and e-commerce. ERPNext is used across domains like Manufacturing, Services, Retail, Distribution, Logistics, Financial Services, Healthcare, Education, and Non-Profits.
40+ Ways to Customise. No Deployment.
Bend the system, not your business. ERPNext is built on top of the powerful Frappe Framework, which allows you to create and customise business objects from the UI without deploying your code. Frappe comes with built-in permissions architecture, configurable workflow, reports, print formats, content management, portals, and much more.
ERPNext Whitepapers
Get familiar with our products and ideas. Check out Frappe whitepapers on various topics ranging from implementation methodologies to scaling ERPNext for large organizations.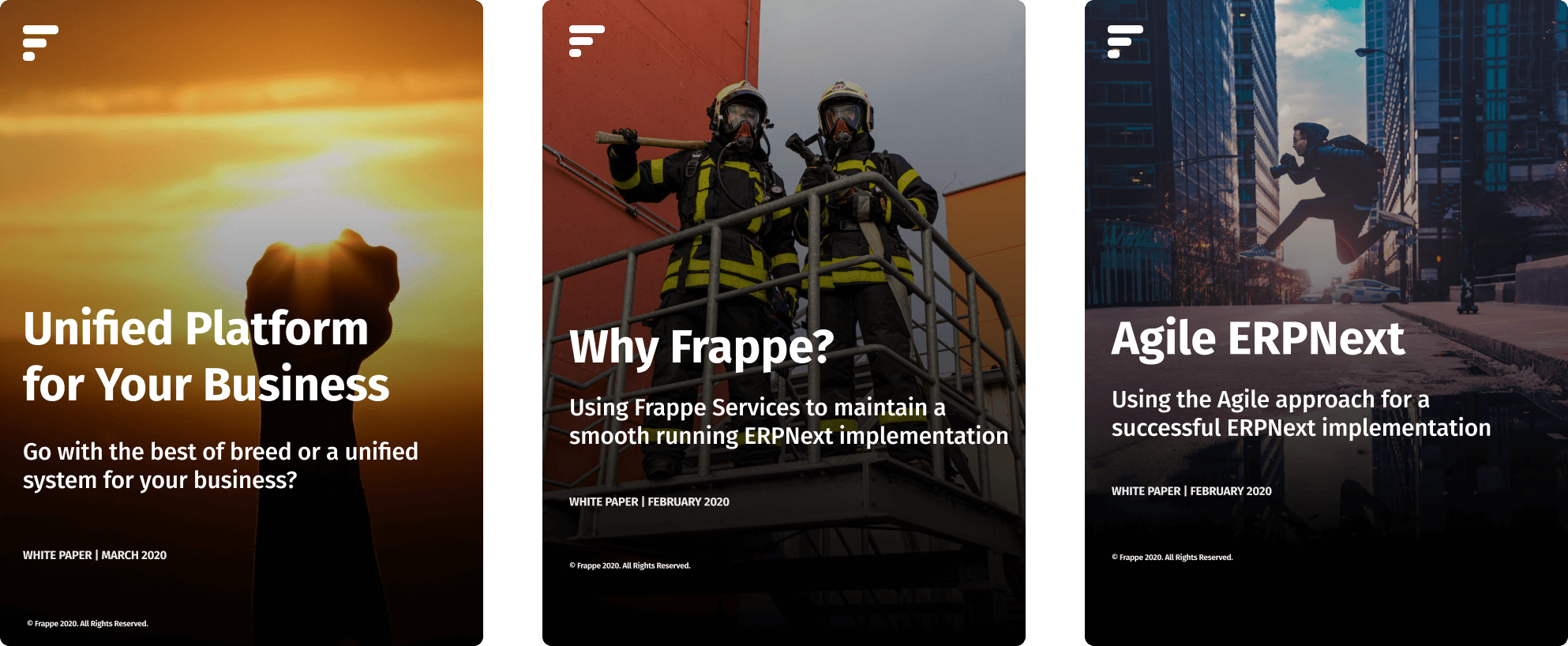 Enterprise ❤️ Open Source
According to RedHat Enterprise IT report, more than 90% IT leaders agree that open source plays a strategic role in the enterprise.