ERPNext for Enterprise
Enterprise platform for the digital age, used by
over 5,000 companies worldwide
Pricing
Pick a plan based on your needs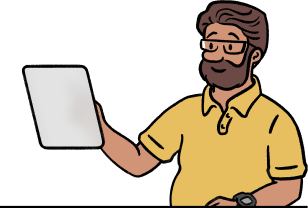 Professional support for your account by people who run ERPNext
Users Included

20 users

Billing Cycle

Yearly

Modules Included

All Modules

Number of Subsidiaries

1

Employee Self Service User

$24 /user/year

Support

Email Only

Product Warranty

Consulting & Implementation

Contact Us

Implementation Pricing

$50 /hour

Business Requirement Mapping

Project Management

Set Up & Configuration

Data Migration Support

Training

Paid

Security Updates

Server Monitoring
Contact Us
Professional support for your account by people who run ERPNext
Users Included

50 users

Billing Cycle

Yearly

Modules Included

All Modules

Number of Subsidiaries

10

Employee Self Service User

$24 /user/year

Sandbox Environment

Support

Local Business Hours

Product Warranty

Account Manager

Consulting & Implementation

Contact Us

Implementation Pricing

Contact Us

Business Requirement Mapping

Project Management

Set Up & Configuration

Data Migration Support

Feature Enhancement

Proof of Concept

Custom Development

Third party integration

Training

Personalised

Security Updates

Server Monitoring
Contact Us
Professional support for your account by people who run ERPNext
Users Included

100 users

Billing Cycle

Yearly

Modules Included

All Modules

Number of Subsidiaries

Unlimited

Employee Self Service User

$24 /user/year

Sandbox Environment

Support

24/7 Enterprise Support

Product Warranty

Access to Product Team

Account Manager

Consulting & Implementation

Contact Us

Implementation Pricing

Contact Us

Business Requirement Mapping

Project Management

Set Up & Configuration

Data Migration Support

Feature Enhancement

Proof of Concept

Custom Development

Third party integration

Training

Personalised

Security Updates

Server Monitoring

Custom Legal Terms

Data Residency
Contact Us
World's #1, 100% Open Source ERP
ERPNext is the most popular truly open source ERP product in the world. It is extremely comprehensive with more than 15 modules covering a wide range of operations from core accounting and control to manufacturing and e-commerce. ERPNext is used across domains like Manufacturing, Services, Retail, Distribution, Logistics, Financial Services, Healthcare, Education, and Non-Profits.
40+ Ways to Customise. No Deployment.
Bend the system, not your business. ERPNext is built on top of the powerful Frappe Framework, which allows you to create and customise business objects from the UI without deploying your code. Frappe comes with built-in permissions architecture, configurable workflow, reports, print formats, content management, portals, and much more.
Certified Awesome
Rated by Gartner published "ERP Frontrunners", over 5,000 companies have made themselves ready for the next generation of enterprise with ERPNext.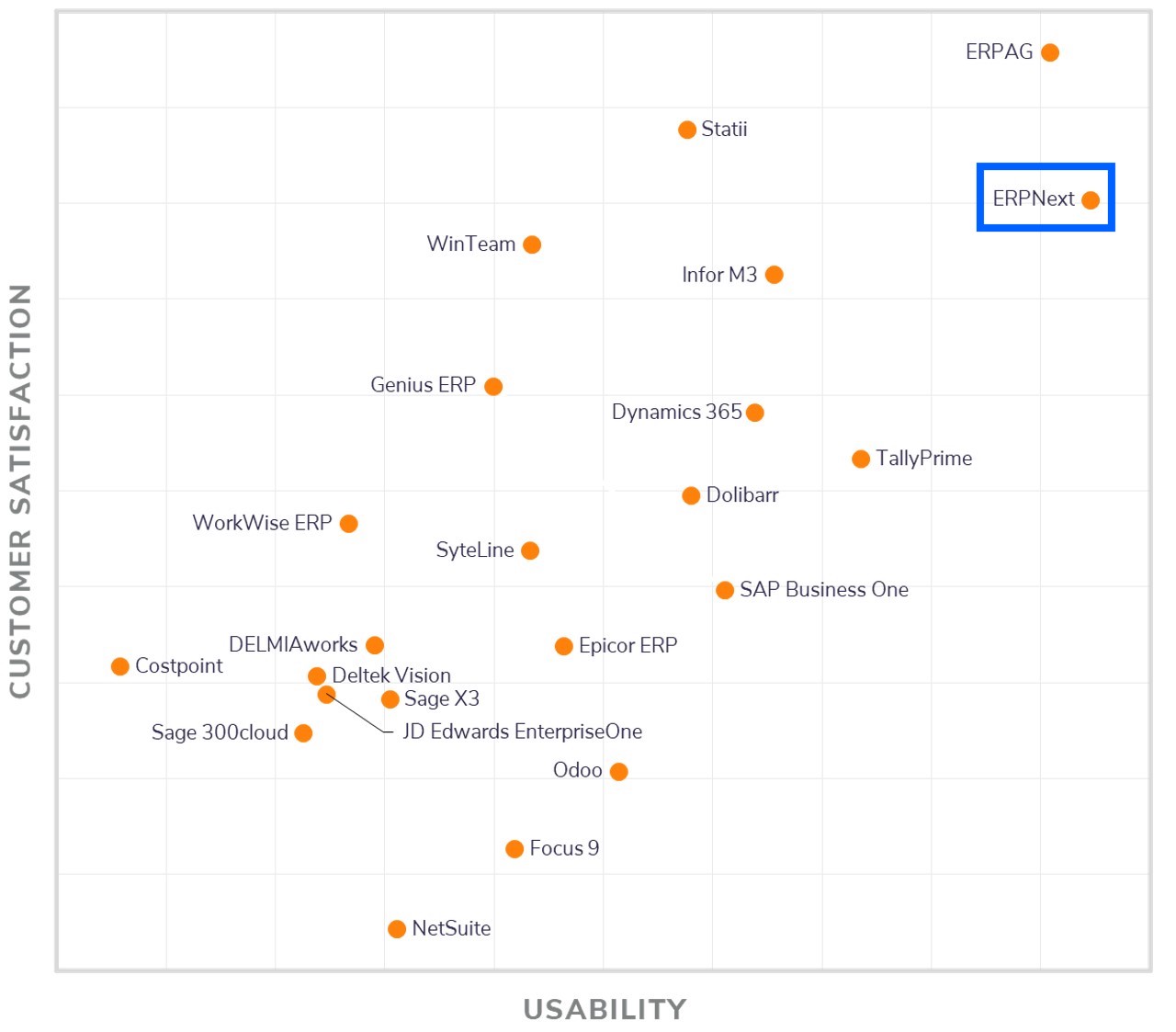 Enterprise SLA
Large Enterprises want assurance, reliability, a person to go to if anything goes wrong. At Frappe, we have years of experience dealing with more than 1,000 companies so you get a fast response on your critical issues.
Experts within reach
Whatever your business bottleneck is in the current system, Frappe will find a solution. Low code customisations take care of most needs while our skilled developer team makes core features for advanced needs.
World Class Product
ERPNext has been rated as one of the best ERP products by hundreds of independent user reviews. We have helped organisations across the world increase agility and collaboration, lower TCO, and drive growth.
Battle Tested Security
Open development allows people to study the source and perform independent code audits making it possible to find and fix security issues early. Every feature is carefully vetted and scrutinised by a large community of volunteers before being added to the product.
Independence
ERPNext is 100% Open Source, access to the source code ensures that you will never be held hostage to giant corporations and vendors to keep your business running.
Support Open Source
ERPNext is the worlds leading open source ERP and has enabled thousands of businesses to grow and sustain. You will directly help make the product better for you and the world.
ERPNext Whitepapers
Get familiar with our products and ideas. Check out Frappe whitepapers on various topics ranging from implementation methodologies to scaling ERPNext for large organizations.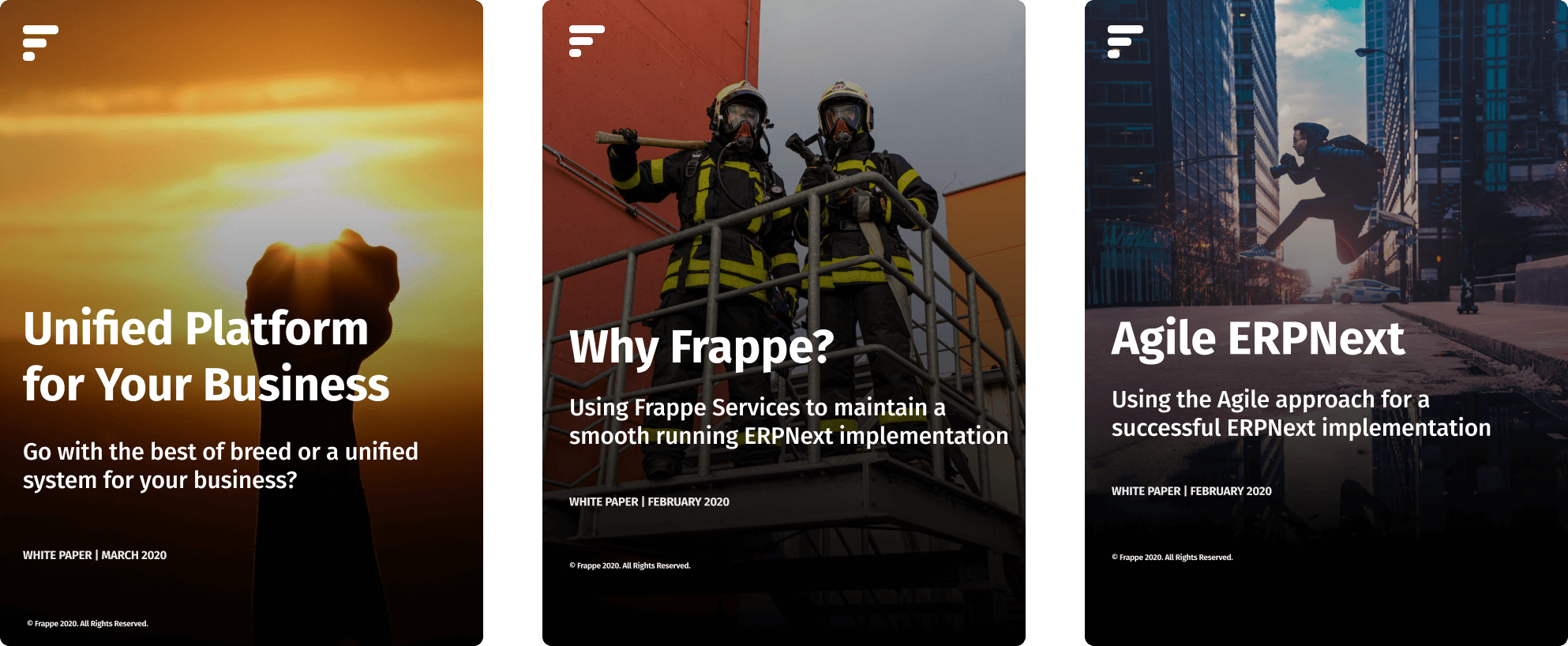 Enterprise ❤️ Open Source
According to RedHat Enterprise IT report, more than 90% IT leaders agree that open source plays a strategic role in the enterprise.