ERP for Manufacturers
Manage and Grow Your Manufacturing Unit with ERPNext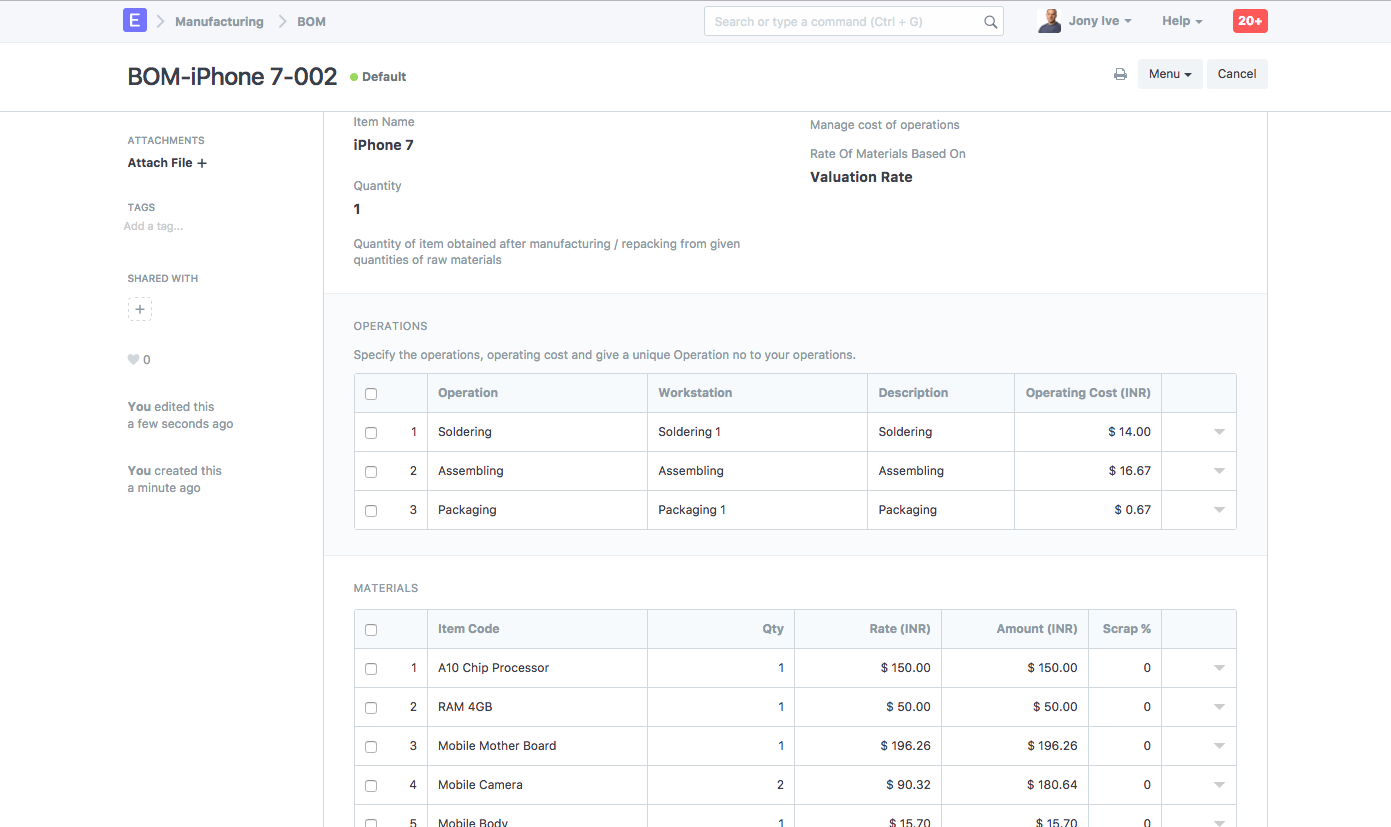 Bill of Materials
Maintain the list of all materials and operations that are required in making your finished product. Assign cost to each material and get insights of the total cost of production. Be on top of the materials required during production in real time.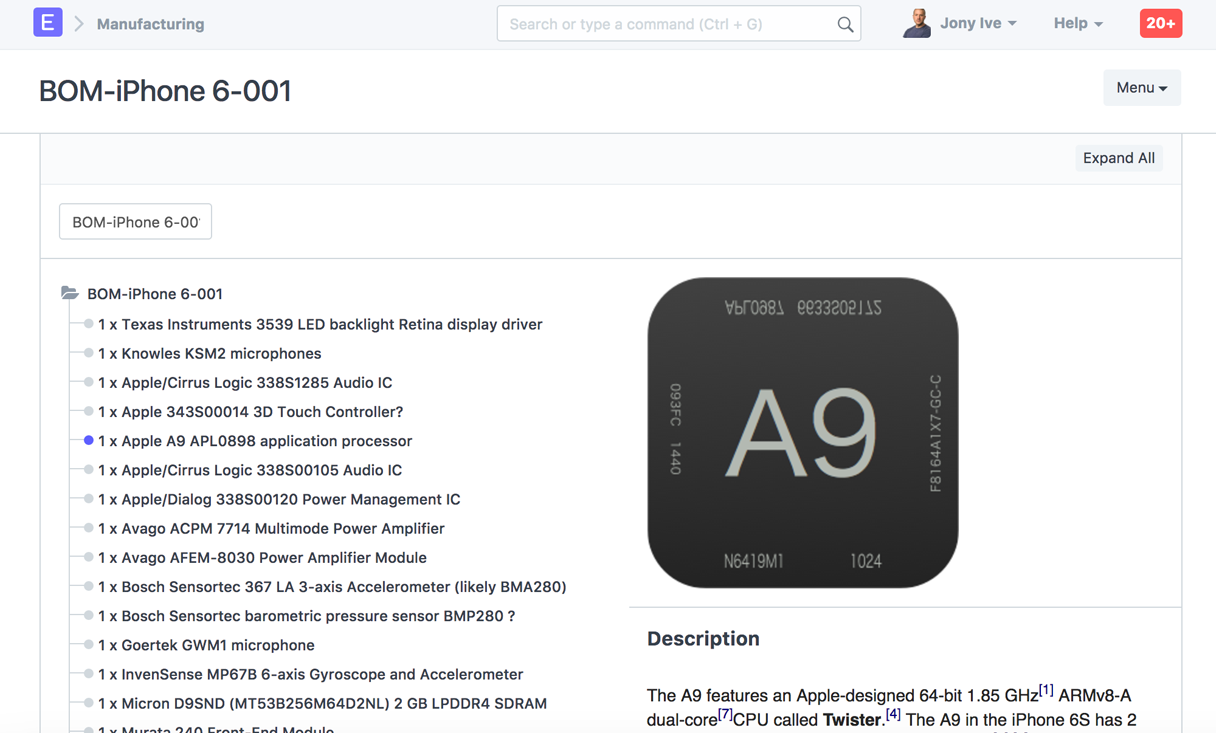 Production Orders
Track the orders for production floor, automatically track material movements as ERPNext interlinks production orders, bill of materials and inventory. Track the progress with timesheets and record successful production by registering finished goods.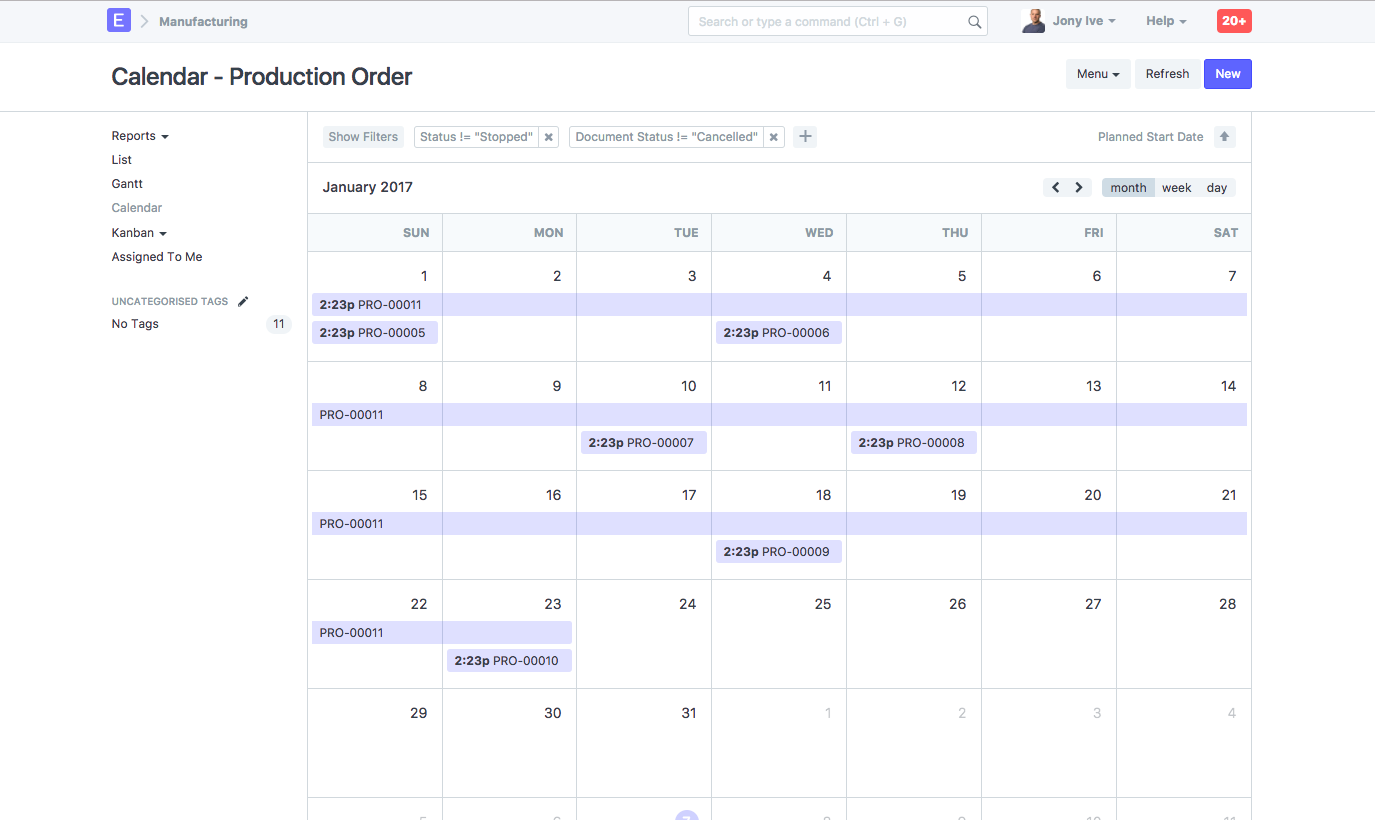 Inventory Management
Easily manage multiple inventory locations. Track inventory levels per warehouse and update based on manual inspection. Batches, serial numbers, stock valuation and automated inventory accounting help you be on top of stock.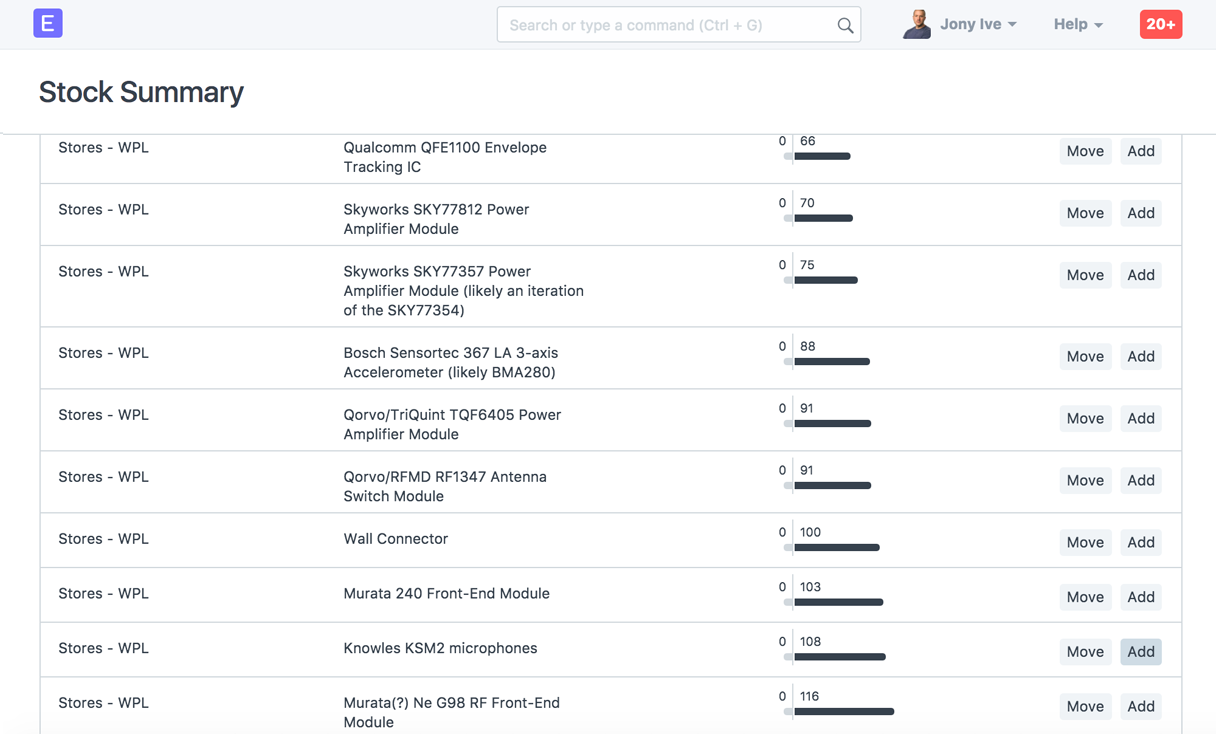 HR, Leave and Payroll
Your employees can apply for leaves and claim expenses directly through ERPNext. All of this is seamlessly integrated with your payroll and accounting. ERPNext also helps you manage recruiting, appraisals, trainings and much more.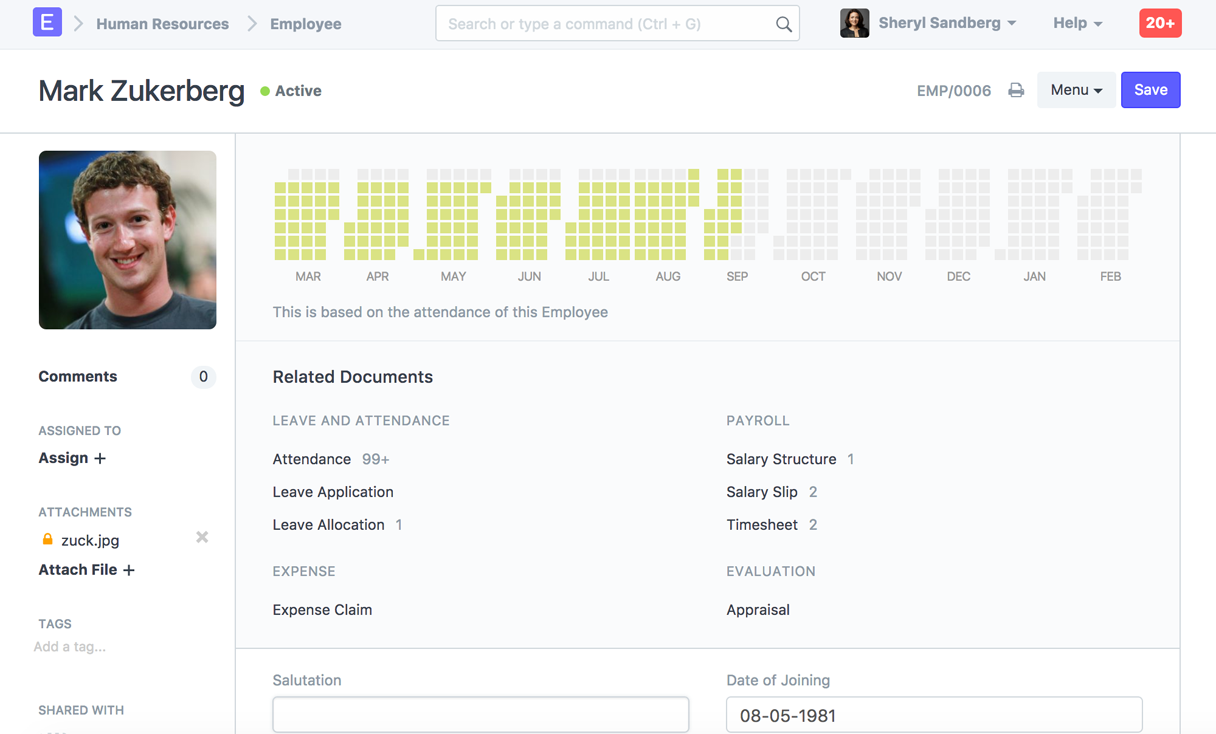 Sales + Purchase Management
Make purchase requests for all materials required for production. Send automatically to concerned suppliers. Manage inventory of finished goods at the end of production and automatically link it to sales and accounting.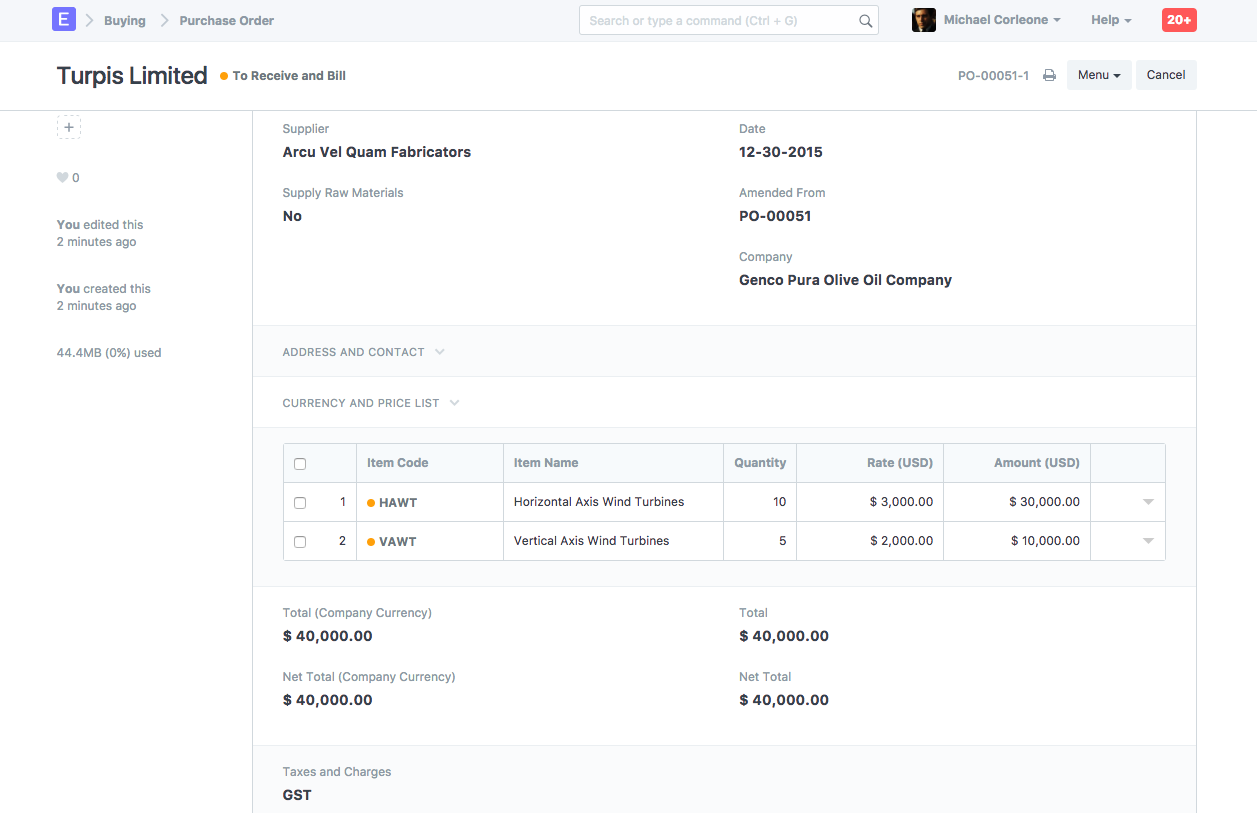 Trusted by users across 150+ countries
After evaluating a bunch of ERPs including TCS, Tally and many others, I finally found the right ERP for me furniture manufacturing startup. I love using ERPNext and recommend it to any disrete manufacturing company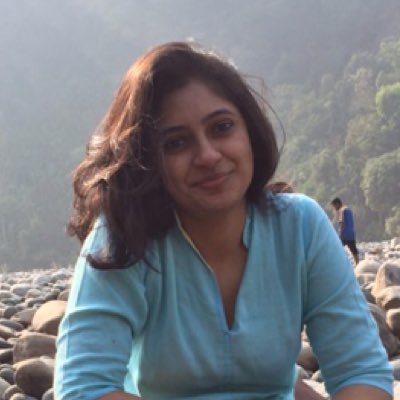 Sonal Ramnathkar
ERPNext Also Includes
Role Based Access
Field Level Customization
Customized Print
Email Integration
Report Builder
Shared Calendar
Customer, Vendor Portal
Downloadable Backups
Payment Integration
Workflow Engine
Custom Fields
Exensible Custom Scripts
SMS Integration
Gantt and Kanban View
Email Alerts
Finance Analytics
Website and Web Forms
Mobile App
Trusted by more than 3000 companies across 150 countries.