ERPNext has 10,000 stars on GitHub! ?
We are celebrating the milestone of reaching 10k stars on GitHub, this is an amazing achievement for the entire ERPNext community!
---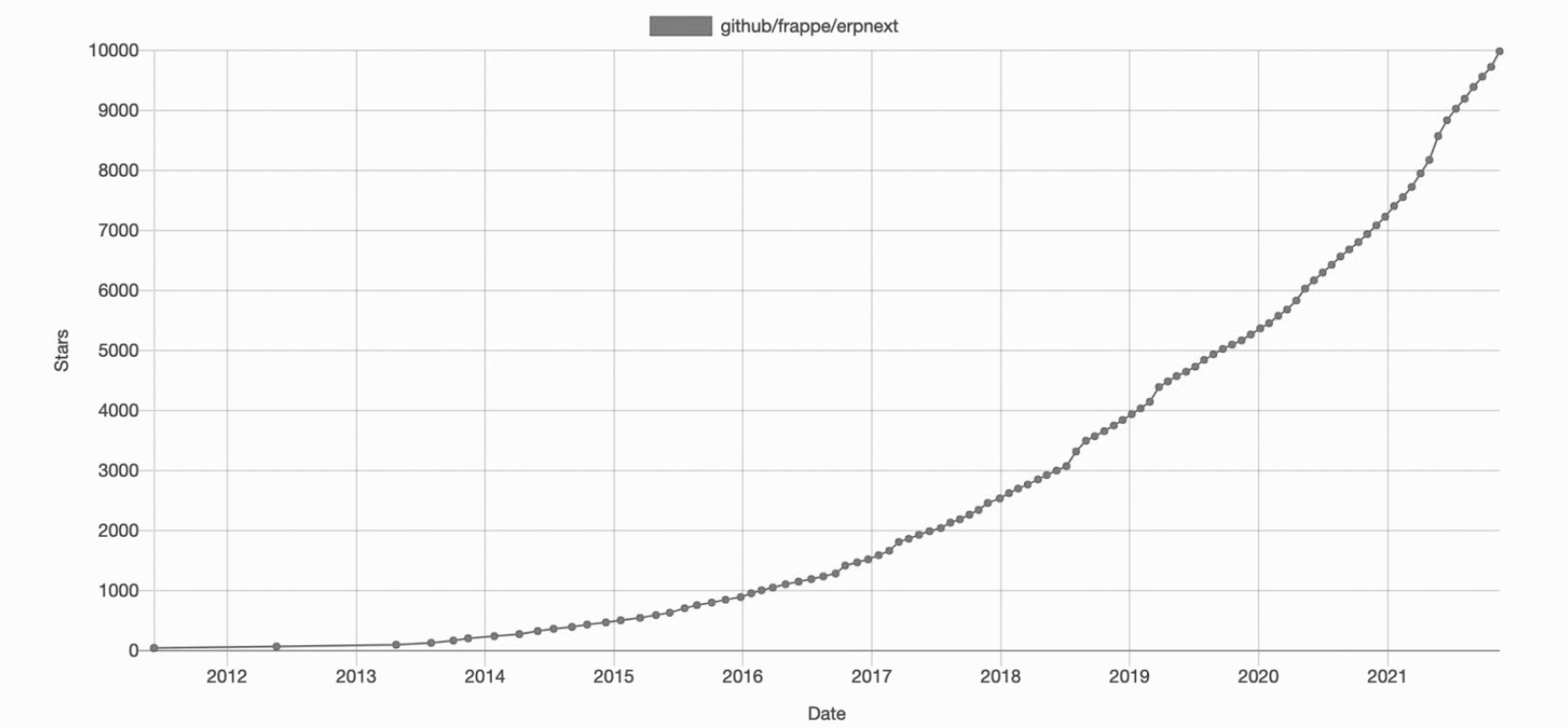 Thank you to everyone from the erpnext community for your support and love. We are lucky to have such an amazing community that has helped us reach this milestone by sending pull requests, raising issues, doing testing, writing documentation, giving feedback, and evangelizing ERPNext. Without all of you, it wouldn't have been possible.
The stars on GitHub are an indication to show how popular a project is, in the open-source community. People give stars to express their appreciation for the project. As GitHub is a platform for developers, it is easier to get stars on a project which is made for the use of developers like programming languages, libraries, frameworks, etc. But a project like ERPNext which is made for business users, 10k stars means a lot!

The Journey
It all started in 2006 by Rushabh Mehta as a custom ERP project needed for his family business. Then in 2008, he started a company and continued the development. In 2010, we named the project as ERPNext, made it open source, and licensed the code under General Public License. In 2011, we moved the code from Google Code to GitHub that proved to be a turning point. We got 1,000 GitHub stars in Feb 2016 and 5,000 GitHub stars in Sept 2019. And today we have reached 10,000 stars, a huge milestone for all of us. At the same time, ERPNext now has close to 40,000 commits from more than 100 contributors. Today, ERPNext is the no. 1 fully open source ERP product in the world.

The Community
We have grown tremendously as a community in the last few years. Now we have 15000+ members on our user forum where the community hangouts and helps each other. ERPNext has been forked by more than 4000 developers.
We had our first community event, the ERPNext Conference in 2015 which continued every year from then. At the end of 2016, we also registered a not-for-profit organization called ERPNext Open Source Software Foundation for better collaboration within the community.
Frappe, The Organization!
The organization behind the ERPNext project "Frappe Technologies Pvt Ltd" (then called Web Notes Technologies) was formed in 2008. The core team at Frappe continued to remain very small (<10) until 2018 building the core features with the help of the community. Today, Frappe has a team of 100+ people with approx 40 developers. At Frappe, we truly believe in open source philosophy and have published multiple open source products. A few of the projects include Frappe Framework, Frappe Charts, Gantt, Frappe Books, Datatable, and Frappe School. Frappe also offers premium end-to-end support for ERPNext and provides a fully managed hosting platform frappe.cloud along with an app store.
The Future Ahead
Though we have achieved a great milestone, we are still at the beginning of a long journey. We will give our best efforts to make the project more robust and empower businesses across the globe. Here are a few areas where we will focus in the coming years.
Quality: The major factor of any successful project is quality and stability. In the coming years, our main focus will be increasing stability by adding more automated unit tests, UI testing, and doing manual testing for every feature and fix. The code also needs to be refactored for better readability and performance.
Usability: ERPNext has always been appreciated by the end-users for its easy and consistent user interface. Gartner has placed ERPNext at the very top in terms of usability and customer satisfaction. But still, we can improve a lot by doing better onboarding, cleaning up forms and settings pages, and overall usability of the features.
Localization: Though ERPNext is a popular choice as an open-source ERP in the Asia Pacific and Africa region, it could not make a strong entry in Europe and America. This is mainly because of the lack of regional-specific features. In the coming years, we will collaborate with the community developers to build those localisations so that the ERPNext can be helpful for wider regions.
Integrations: These days most businesses use multiple software to automate the use-cases. But collecting data from so many different sources becomes a hectic task. Here, integrations play a vital role, we need to build a lot of integrations with those popular services so that the user gets all their data inside the ERP automatically without any hassle.

Over the years, we've been grateful to celebrate the success with our teammates.
Thank you once again to all the members of the community, please continue to support us in the future. We will celebrate again! Soon after reaching the next milestone of 15k GitHub Stars. If you are yet to give a star on our GitHub page, here is the link.
---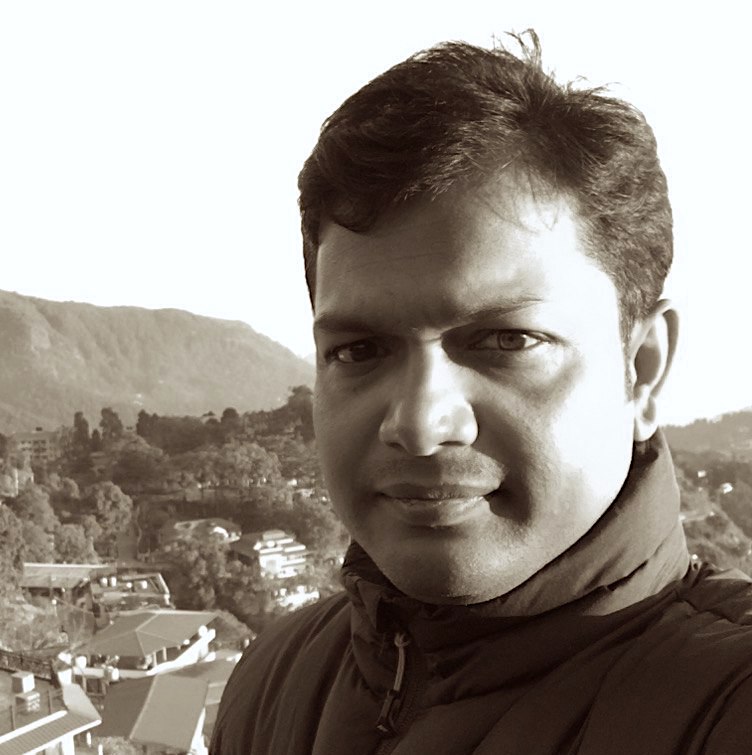 Nabin is a co-founder at Frappe and a lead developer of ERPNext.