Fafadia Tech discovered ERPNext Community for ERP implementations.
In search of 100% Open Source Software, Fafadia Tech replaced Odoo with ERPNext. Rest API and python made their journey easier, let us understand how?
---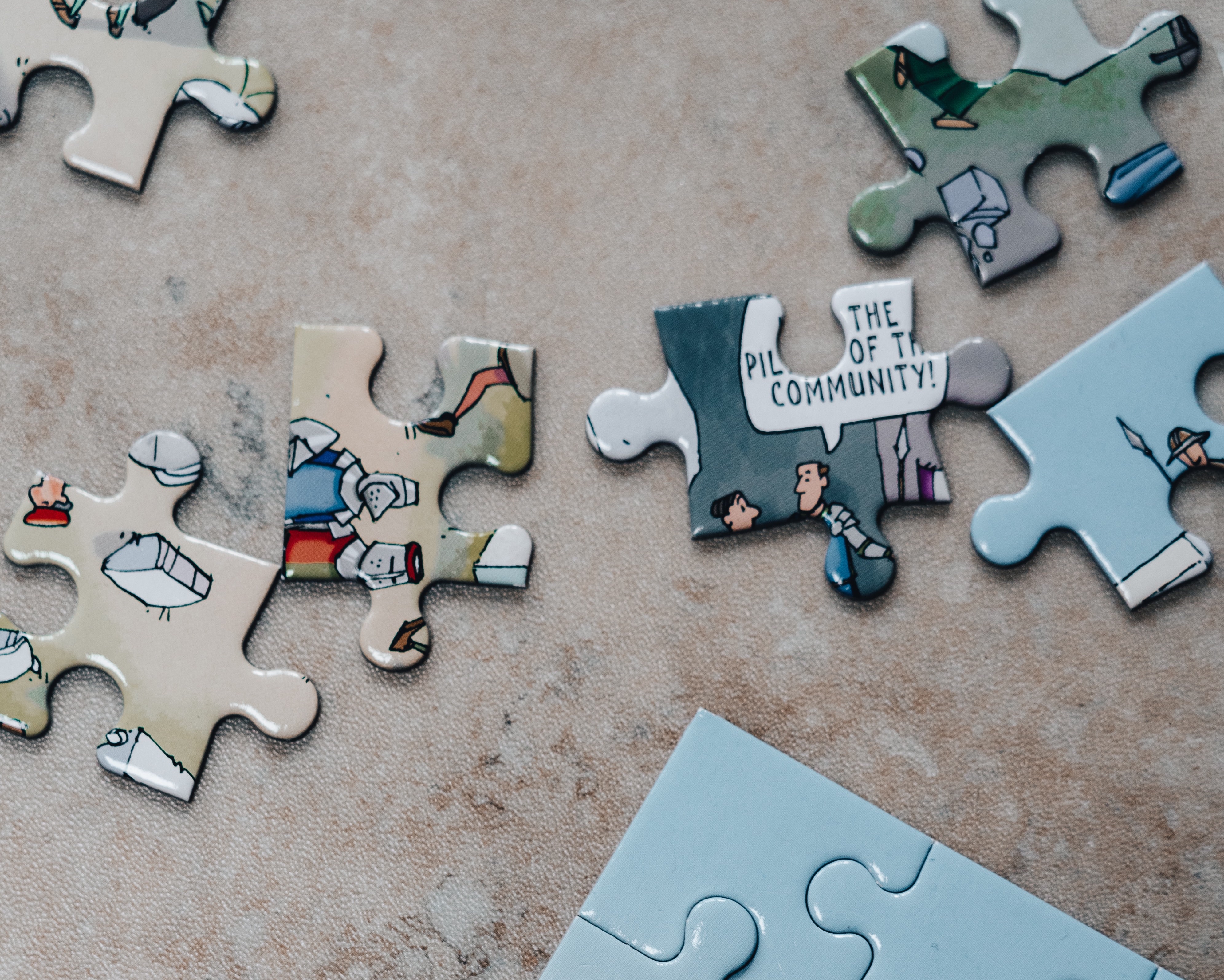 ERPNext community on https://discuss.erpnext.com/ was formed a decade back. One of the goals while forming this community was to help FOSS enthusiasts through the ERPNext product and leverage the software just as they want. Today, this ecosystem is built with a community of more than 15k members. They have discussed more than 20k different topics, shooting more than 50k queries/suggestions/answers, approximately.
Manan Shah from Fafadia Tech is an active member on the ERPNext discussion forum for quite some time now and he has been providing ERPNext implementation service to a large number of customers, globally. In an interactive session with him, we understood how the implementations are received by the clientele and what is the impact of open-source software since ERPNext is a 100% open-source software product itself.
Who is Fafadia Tech?
Fafadia is a family name, Siddharth Shah and Manan Shah chose to take the legacy name forward and started with Fafadia Tech as the second generation, in the year 2009. Both the brothers went to the US for their further studies and after completing the same, they chose to earn their bread and butter in India. Fafadia group was started 40 years ago, in the year 1980 by their father (Dilip Shah), he was into real estate.
Being technology enthusiasts, the Shah brothers started by catering business solutions to the IT world in Mumbai. In eight years, they have delivered more than 75 projects and gained valuable experience in the IT industry. With a team of 10 professionals, they believe to be delivering the quality product and offering the best service on time. They have worked for some renowned brands like Croma, Fairbridge Capital, Xchange Plays, Skoov, etc.
Taking a leap from Odoo to ERPNext
Shah brothers started with the service projects with Python and Django. One fine day, they discovered Odoo on the internet. They presumed because it is an open-source software they are good to go ahead with the work. Since they had a requirement already, the team started exploring the software and started working on it. After a while, they understood that most of the parts are not open-source, and without which they were restricted to perform other tasks. Technology-wise, ERPNext is much better. The API protocols used by Odoo were kind of old, it was RPC and ERPNext was using Rest API which is easy to use. One of their friends, Jignesh - founder of Greycube (who also happens to be an implementation partner at Frappe) recommended them to use ERPNext because it was based on Python.
Fafadia brothers started exploring ERPNext and attended the ERPNext Conference in the year 2017. In the conference, they were also introduced to the ERPNext community, which they quite liked and did not find very commercial. Amazed by the product, Manan started making small videos for ERPNext - Version 11. These videos were related to the modules that are required for any business to run upon.
Curiosity opened up new arenas
Because of the ERPNext implementation videos, Fafadia gained good traction and it started building curiosity amongst the people who were looking for a good ERP system for their organizations. Manan started giving demonstrations to a like-minded audience. Initially, he thought, it would be easier to convert the leads. But eventually, after giving approximately a hundred demos, left-right, and center, it boiled down to six months when he was able to pull it off with one lead in his bucket. Sure there was a frustration but it later subsided.
In the due course of time, he realized that organizations who are motivated for implementing all the modules in ERPNext stand a better chance to convert rather than going ahead just with one module, for example, CRM. Because there is hosting, implementation, development, and customization, to be able to go through all these stages it made sense for buyers to go ahead with all the modules and not just one.
ERPNext customizations on rolls
So far, Fafadia has completed 10 full implementations that include distribution and manufacturing with a variety of customizations. One of the implementation projects was with a Global sourcing company based out of the US. Another major implementation was done for major electronic goods and distributors in West Bengal - India. They dealt with big brands like LG and Philips. It was the initial phase of the lockdown when the owner of this distribution company contacted Fafadia. A tech-savvy and ERP enthusiast guy, he stumbled upon the Auto-reorder video on youtube and went ahead with modules like buying, selling, accounting, ticketing, quality, and HR. Manan is thankful for the digital era that allows them to fix up the work digitally. Remote support helped them to a good extent.
Another successful ERPNext implementation was with an advertising company in Mumbai. The advertising company was an aggregator of Advertising Spots on 2700 Cable Channels across India. They provided these aggregated Advertising spaces to major marketing agencies. Their pitch was to provide Geo-Targeted audiences in the Tier2 and 3 cities of India. The complexity here was to manage 600 different Suppliers and 2700+ Channels on which Ads ran. Also, the quotation had to be generated automatically based on the Geographies selected. Simply adding items in the quotation would not work, it had to be automated. This was automated by building a React Native Front End which talked to ERPNext via APIs. This way the complex process of Sales and Purchase and execution of Advertising Orders was managed fully on ERPNext by just adding a layer on top of it. Thanks to open-source the possibilities are endless.
What features interest them?
Team Fafadia has been using ERPNext for a brief period and they appreciate the product as a whole because it is maintained and updated regularly. Some of their favorite features include Accounting dimensions, the reason being the reporting gets much easier to fetch. In a traditional office setup, their dependency on people consumed a lot of time. Business owners have to depend on the Accounts team heavily for reporting. Whereas with the help of ERPNext Accounting Dimension, they can make reporting as easy as just filtering General Ledger as desired.
Team Fafadia also feels that the Manufacturing and Buying Modules in ERPNext can add a lot of value to Business by automating things like Production Planning and Supplier Quotation process.
(Production Plan: Helps in raw material planning)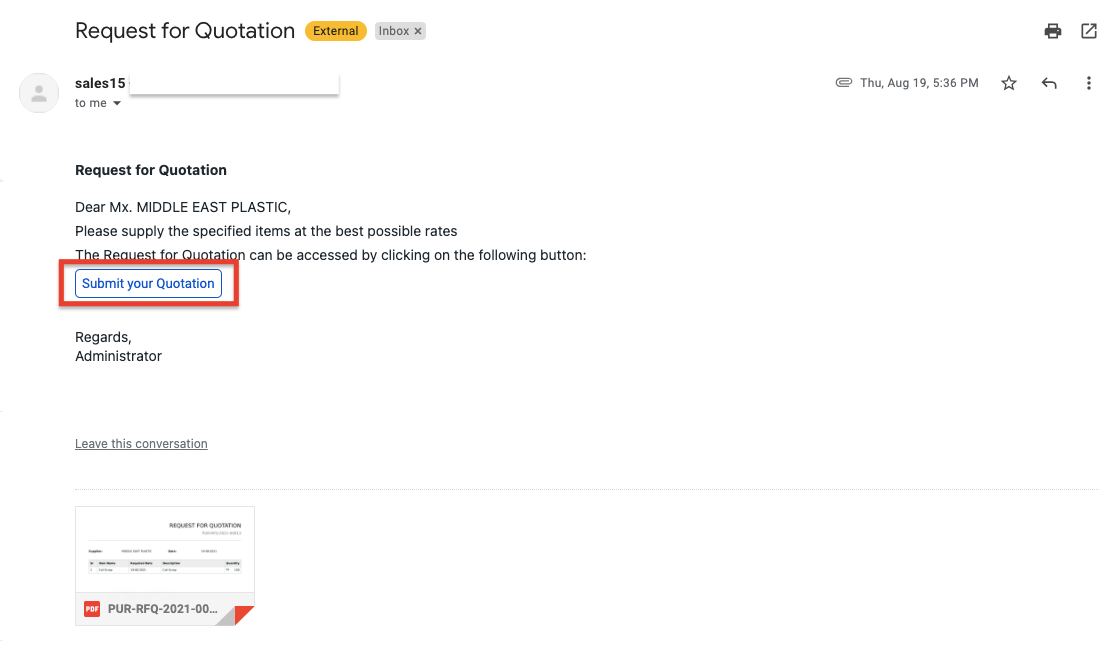 (Emails sent to suppliers who can enter rates on the Supplier Portal)
Another technical aspect they would like to highlight is writing the API. With API, you can connect ERPNext to third-party applications to fetch or push data and extend the capabilities of ERPNext.
Scope for improvement
Shah brothers have been a part of the ERPNext community on the discussion forum for a long time now, and they have few suggestions for Frappe. They suggest the next step which they believe the team at Frappe can pull off would be IOT (internet of things) for manufacturing companies. They can use the API, do some fine-tuning to the hardware and a lot of manual things can be automated with the help of open-source. Their second suggestion is for field force management/sales force automation. They can take orders from the customers and track if the staff paid a visit to their office via Geo tracking. Orders can be synced through the mobile app, this can be done for distribution companies.
Feedback for Frappe family
"In the first place, Fafadia Tech is thankful to the ERPNext community for it has helped them umpteen times. 8 out of 10 times, their questions have been answered. They are thankful to the developers and maintainers of the software who are actively contributing to better results. The open-source philosophy and the concept of coming up with a community by Rushabh are exceptional. Adds, the product is what differentiates Frappe from others and they are on the right path. Manan is also actively involved with the Frappe team for imparting training on Frappe School. He has launched a course and is glad to be contributing to the same. They say, it's a long journey and we are all in it together for a good cause."
(Team - Fafadia Technologies)
Wrapping it up
The ERPNext community on the discussion forum was established solely to help each other, promote open-source software, and liberalize the usage of Frappe products. Since we are industry agnostic, it becomes easier for people to connect from different arenas and help others.
We are glad that Fafadia Tech benefited from the ERPNext community and we are looking forward to growing as a community and company along with others' success. "Don't forget to be awesome" #DFTBA, this is the mantra we at Frappe believe in and we are on our way to make a difference by making quality products and offering free software, for good.
---