How the Integration of ERPNext and Shopify Powers Up Automotive Accessories Trading?
Transforming Automotive Accessories Trading Software: Migrating a Legacy Business in UAE from Oracle Fusion Cloud ERP to ERPNext with Seamless Shopify Integration.
---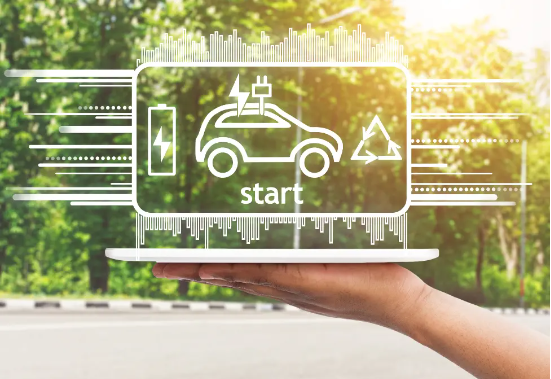 Introduction
ERPNext is an open-source Enterprise Resource Planning (ERP) software that is important in today's business sector. It provides comprehensive solutions for managing numerous parts of a business, including finance, human resources, inventory, and sales, among others. ERPNext is important because it streamlines corporate operations, increases efficiency, and delivers real-time information, allowing firms to make informed decisions. ERPNext enables organizations to be agile, responsive, and adaptive in today's fast-paced and competitive environment, thereby enhancing their competitiveness and assisting them to survive in an increasingly complex global marketplace. Because it is open-source, it is also cost-effective and configurable, allowing it to meet the different demands of organizations across industries. What if it's integrated with e-commerce platforms? Let us find out.
ERPNext + Shopify e-commerce Case Study
In a past case study, we highlighted the success story of one of our top clients, a leading homeopathic pharmaceutical company in Kerala. They achieved a significant milestone by implementing the ERPNext + E-commerce combination, making them the first homeopathic pharmaceutical company in Kerala to have an e-commerce website.
For further details, please visit the following link: https://erpnext.com/blog/community-stories/why-should-you-choose-erpnext-for-your-e-commerce-website.
Now, we're thrilled to introduce yet another captivating success story about how ERPNext was skillfully integrated with Shopify e-commerce to enhance operations for a client specializing in automotive accessories trading in Dubai.
About the Client and their prerequisites
Our client Al Khateeb Global General Trading LLC, a prominent automotive parts trader with a network of over 15 branches across the United Arab Emirates, previously relied on Oracle Cloud Enterprise Resource Planning (ERP) software for their operations.

However, they faced the need for a more cost-effective solution that could better align with their specific business requirements. Simultaneously, they aimed to establish a robust online presence through a Shopify-based e-commerce platform to meet the surging demand for high-quality automotive accessories.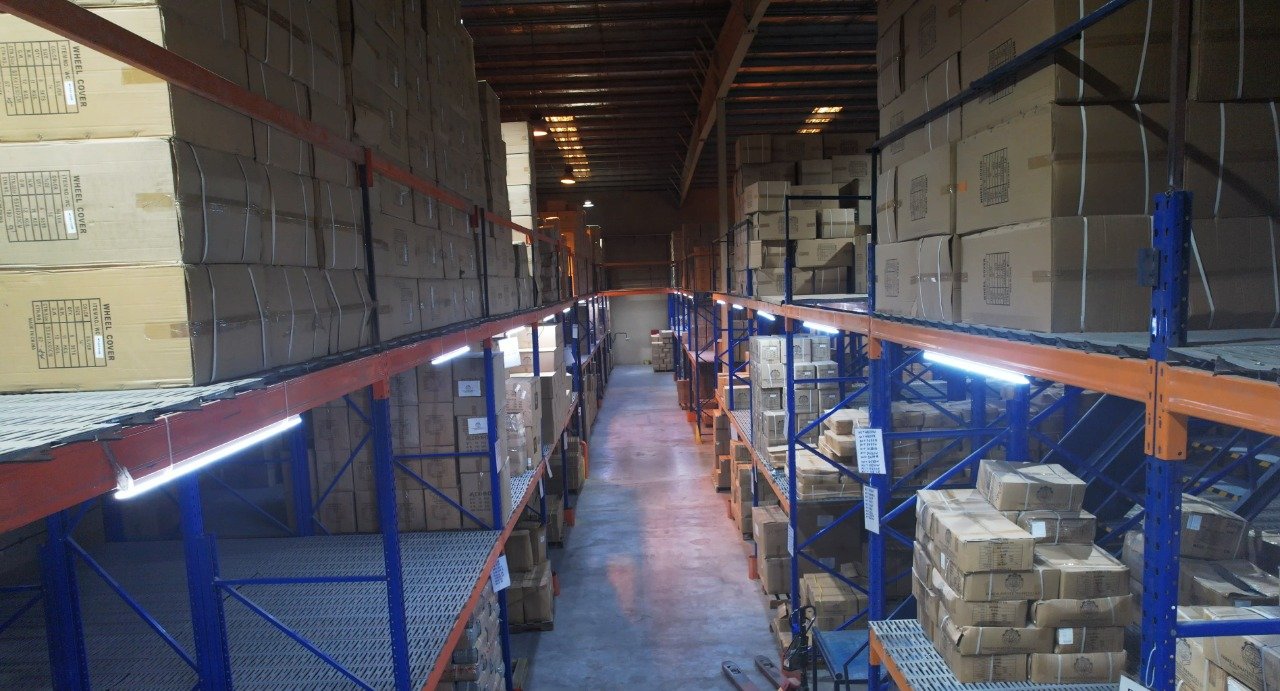 Patron preferences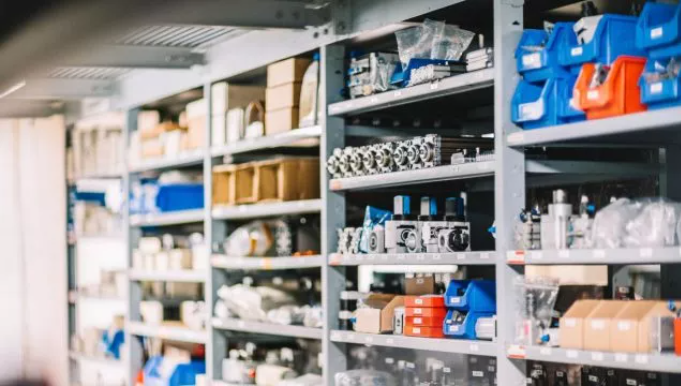 Cost-Effective Solution: The client sought to optimize their IT budget by migrating from Oracle Cloud ERP to a more cost-effective alternative, all while retaining functionality and reliability. We successfully migrated existing users to the new system without any disruptions, with invaluable support from Alkhateeb team leads.

Permissions and Field-Level Security: Implementation of role-specific and user-specific permissions and the concealment of cost and price information within Sales and Purchase flows based on designated roles.

E-commerce Platform: The client aimed to establish an online presence and expand their market reach by offering a diverse range of automotive accessories through a Shopify-based e-commerce website.

Custom Reports: Creation of consolidated and individual finance reports tailored to varying complexities.
Proposed Solution
We proposed a comprehensive solution involving the implementation of open-source ERP software seamlessly integrated with a Shopify e-commerce platform.
The Transition
Parallel Implementation: Rolling out the solution concurrently across their central office, primary warehouse, and 14 branches (12 in Dubai and 2 in Sharjah) while ensuring a smooth transition of their extensive existing data.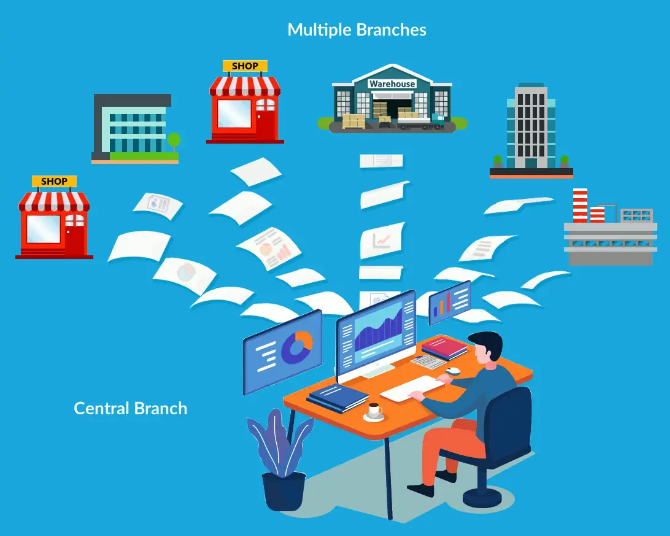 To address this, we conducted a month-long requirement analysis followed by a three-month development phase. Subsequently, we recommended a three-month parallel trial run alongside their existing system, starting from January 1, 2023. Following feedback and necessary adjustments, the client fully adopted our Custom ERPNext solution on March 1, 2023.
After rigorous evaluation, we recommended the adoption of a cost-efficient open-source ERP software solution that seamlessly aligned with the client's specific requirements. This encompassed modules such as Accounts, Inventory, Asset Management, HR, Payroll, Sales, Purchase, and e-commerce.
Shopify Ecommerce Website
In response to the burgeoning demand within the automotive parts trading industry, we developed a feature-rich Shopify-based e-commerce website. This website, accessible at [https://alkhateeb.ae/], provides customers with access to a wide array of high-quality automotive accessories, offering a seamless shopping experience.
During the integration with Shopify, we encountered various practical challenges, including handling multiple images for a single item, addressing tax-related issues, and managing return and refund flows, among others. Our experienced and dedicated developers successfully resolved these challenges.
Results and Benefits
Cost Optimization: The transition from Oracle Cloud ERP to open-source ERP software resulted in substantial cost savings while maintaining functionality and reliability.

Streamlined Operations: The integrated ERP software streamlined business operations across all 15+ branches. With modules encompassing Accounts, Inventory, Asset Management, HR, Payroll, Sales, Purchase, and e-commerce, the system offered centralized control and enhanced operational efficiency.

We proposed a preprinted dot matrix printing solution to reduce printing costs, given the substantial transaction volume. However, this presented challenges with print alignment, as each of the 15 branches had different hardware devices, leading to variations in print formats and occasional changes in print titles. We dedicated significant effort to fine-tune the printing format.

Increased Online Sales: The user-friendly and visually appealing Shopify e-commerce website contributed to increased online sales and expanded customer reach. Integration with the ERP software ensured seamless order processing and efficient inventory management.

Scalability and Flexibility: The open-source nature of the ERP software provided scalability and flexibility, enabling the client to adapt the system to evolving business requirements.

Post-implementation, we allocated dedicated support from our development team for two months to provide timely assistance with any issues the client encountered during the initial use of the ERP software. We also implemented several additional features and requirements during this period.
After Implementation
After the implementation, we designated a group of our developers to maintain smooth functionality.
Our Hurdles
Our developers encountered challenges while integrating Shopify with popular community solutions, but they successfully resolved these issues to ensure a flawless implementation.
We recommended a preprinted format for a bulk implementation across their 15 branches. During the implementation process, we faced challenges related to device compatibility and alignment issues arising from content changes. However, we efficiently managed and resolved these issues.
Future Scope of the Project
We are currently developing a custom e-commerce mobile application as an extension of the existing Shopify site. Additionally, we are exploring solutions for managing automobile services and a mobile app for HR payroll activities. The project's scope also extends to incorporating modifications in the company's operations due to the forthcoming tax changes.
Conclusion
By recommending an end-to-end solution that combined a cost-efficient open-source ERP software with an integrated Shopify website, we effectively addressed our client's challenges. The new ERP system improved operational efficiency, while the Shopify e-commerce platform drove growth in online sales and expanded the client's customer base. Our client now enjoys a reliable and cost-effective IT infrastructure that supports their trading business and positions them for future expansion.
If you are interested in exploring cost-effective ERP solutions or discussing your unique business needs, please do not hesitate to reach out to us.
---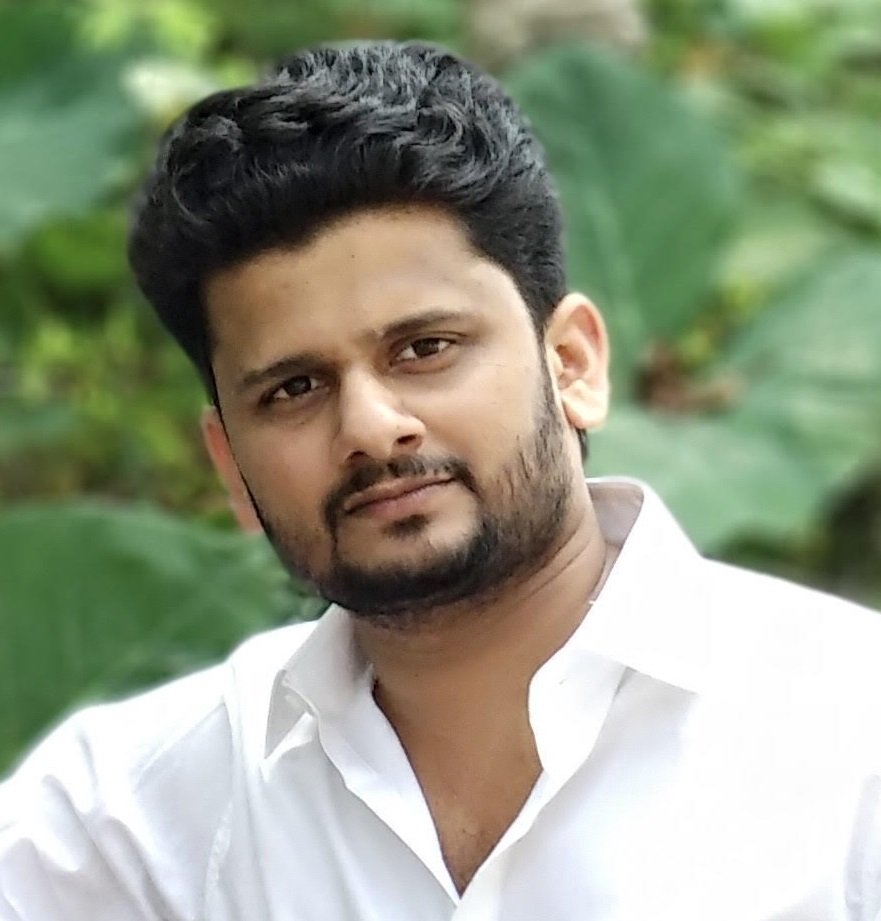 Chief Technology Officer, Faircode Technologies Private Limited