Scaling up engineering with ERPNext at B2E Automation
Ben Knowles has been a long-time user of ERPNext. He describes his search for the best open-source software for his company, B2E Automation. Here's a sneak glimpse at what's to come.
---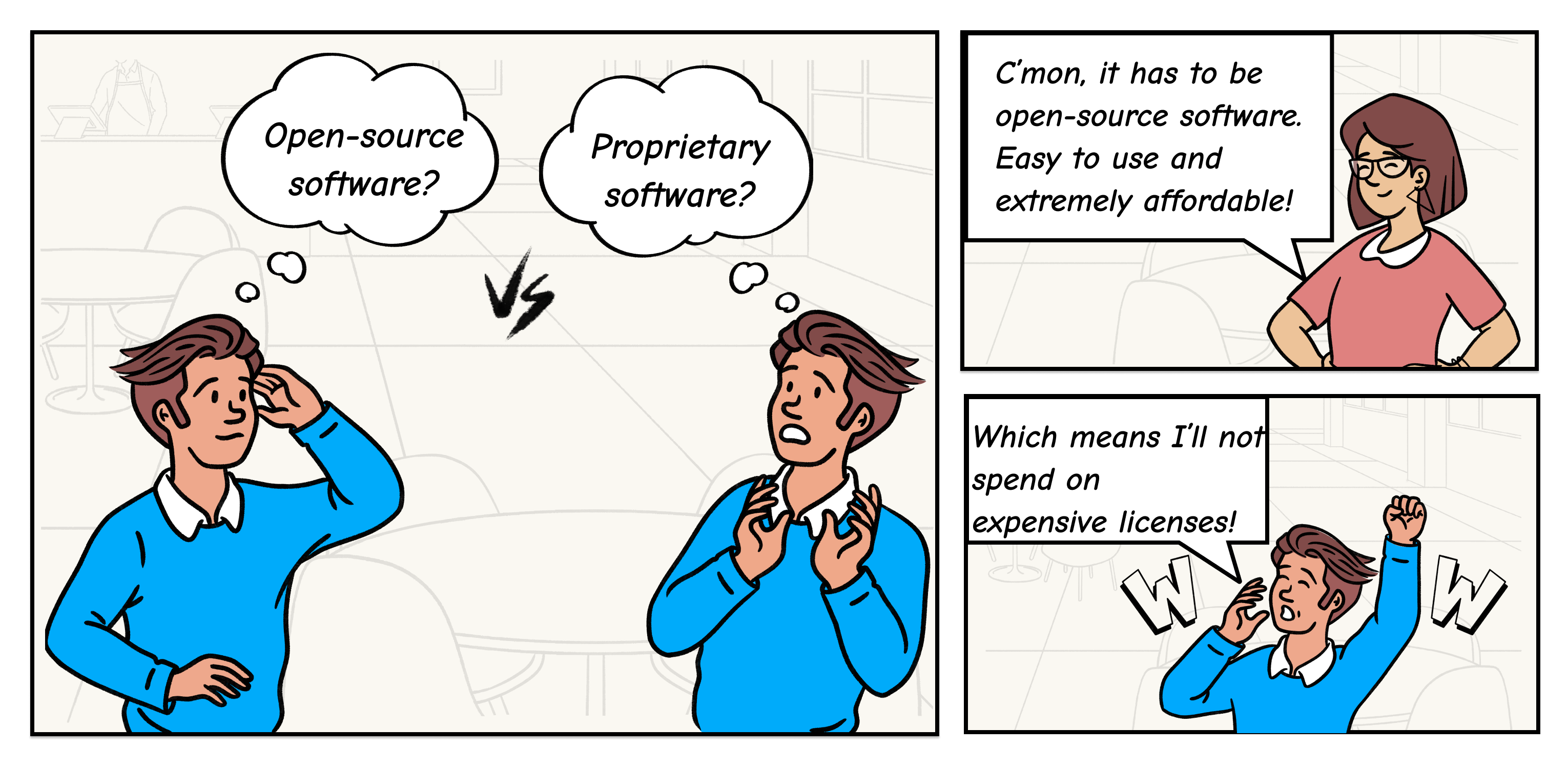 Ben has worked on two ERPNext implementations. He used to work for Spec Engineering before starting his own company, B2E Automation. He was hired as Vice President of Technology in 2019. One of his projects was an ERP implementation that had gotten stuck; it was a very expensive ERP, and it was written in VB.Net, which is an outdated technology. The system was running too slow and was difficult to change, and Ben was debating whether to stick with the current system, which wasn't giving him the best results, or to create a new system, discover a new solution, and evolve the data.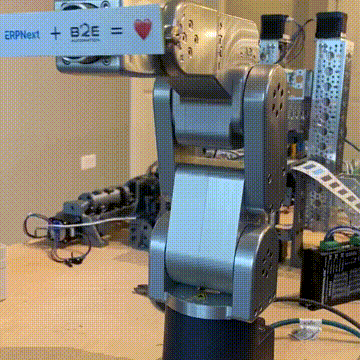 He didn't want to start over with a new system and end up in the same situation. He was cautious to contact SAP and other industry titans because he didn't want to spend additional money on ERP software licenses. Ben was awestruck by open-source software. When he started looking for it on the internet, he noticed that there are relatively few open-source ERPs. ERPNext was one of them, and he thought it looked good. After reading the information on the website, he believed he could make it work and move the data by the end of 2020.
The story of B2E Automation
B2E Automation was founded by Ben. "From beginning to end" is what B2E stands for. He began around June 2021, last summer. They work with manufacturers to combine robotics and automated AI vision systems to help address the growing labor shortage.
They serve to industries like aerospace, automotive, consumer products, energy extraction and storage, food and beverage, logistics, and medical and life sciences. They have several interesting applications for assembly and packaging robots.
He imagines himself in a future where he wants to automate everything and is waiting for technology to catch up. He believes that manufacturing will be entirely automated in the future and that his talents and technologies will be required.
One of B2E's advantages is that, because projects often involve the intersection of multiple specialized skill sets, manufacturers must work with multiple different vendors that offer robotics, electrical engineering, and machine visions separately in order to solve their problems. B2E, on the other hand, works with customers and provides equipment sourced through suppliers, as well as the various engineering services, all in one bundle.
Ben has always been interested in robotics. He believes that programming is one thing, but that pursuing his passion to the next level is something he aspires to. He got an adrenaline high from using those talents to use robots and moving items, and he wanted to address problems in a different way. He believes he started things at the perfect moment because robotics were pricey at the time. Given the economy's pandemic effect, he believes he can use all of his previous experiences and learnings to affect change.
He believes that if he had started this five years ago, it would not have succeeded because the technology he is utilizing now was not accessible at the time. Companies used to spend hundreds of thousands of dollars on robots, but now they can be purchased for as little as $10,000-20,000. He grew up programming 3D video games, and now that he is working in robotics, he sees a clear connection between the two.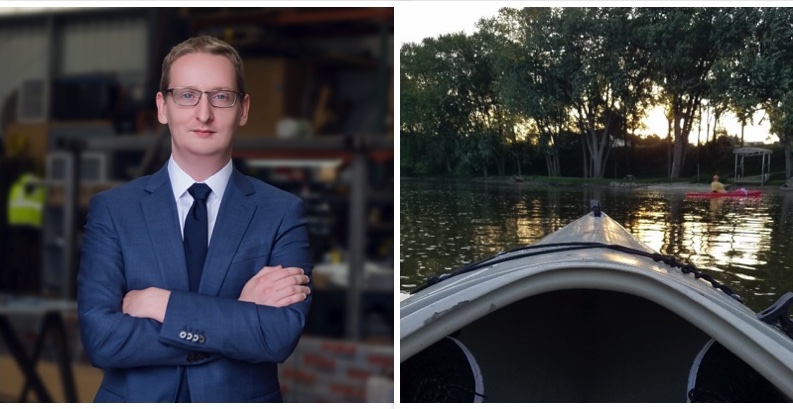 Ben Knowles
Founder of
B2E Automation
How is ERPNext helping B2E scale up?
Ben started his business career a long time ago and has done both hard and easy labor. He's worked with Quickbooks, spreadsheets, and CRM, and his data is dispersed across numerous sheets. Because the information was spread, he found it difficult to shift between programs. What fascinates him is the company's business model, which he refers to as "engineer to order," meaning that each customer receives a different solution. There are no two things identical, and each has its own scope; they never sell the same thing twice.
For the time being, their primary concentration is on projects. They utilize it to track labor and keep track of supply goods, which helps B2E become more efficient. They simply use the project in ERPNext, and all purchase orders, timesheets, and invoices are tracked in one place. They also intend to manufacture more, which will necessitate a significant increase in the manufacturing module. Accounting, project management, the website backend module, manufacturing, and CRM are currently in use.
Their website is fully integrated with ERPNext, so if someone contacts them or requests more information, the system creates a useful opportunity. They're doing the same thing with blog postings, and they're doing a great job with them. ERPNext makes it much easier for them to automate their work and has allowed their small team to handle large and complex projects with ease.
Building world-class engineering
Ben is passionate about computer programming and has been doing it since he was twelve years old. He knew quite a bit about the syllabus by the time he attended college, so he kind of introduced himself to a new path, which was entrepreneurship.
One of his early projects was a contract with a communications agency based out of the US. He built a working system, which helped them sell the internet in apartment complexes. There he also managed applications like sales and marketing, he managed marketing for other companies too. By the time he got exposure to the operational field, in hindsight, he knew his passion lies in Engineering.
At B2E, they spend a lot of time working on workflows and processes. When they get the projects, they focus on breaking down the entire process into discrete deliverables. They keep track of everything. Some initiatives are time-constrained because customers require them right now. And, given the current economic climate, they are experiencing supply chain challenges.
Ben believes that in the field of engineering, it is impossible to set a deadline for completing a project. To delve deeper, identify the fundamental problem, and complete the assignment, one requires their own time. If they had to break it down, it's project management. He struggled with working during normal business hours. He prefers to work late at night because he is a night owl. He despised being creative while on the clock.
Ben enjoys passing on his knowledge. He's noticed that if the paperwork isn't in place, it leads to greater challenges with uniformity in other firms. He wants to double-check that everything is in order. People are more efficient, he argues, when the correct tools are in place. He believes that if employees are given the flexibility to work as they see fit, they will be satisfied. He doesn't mind as long as the job gets done and the customer's needs are met.
He believes that a timer is useless in engineering. It's difficult to predict and confirm that a given task will take x amount of hours. "Engineering is science, but it takes a lot of art to get things right," he explains.
Ben has inherited his grandfather's characteristics. He taught him a lot, he enjoyed woodworking, and he thought like an engineer. He is addicted to work and has a difficult time getting away from it. He appreciates nature when he is free; unwinding in nature brings him calm, and he feels that he connects to nature more quickly. When he is not working, he enjoys kayaking and hiking.
Thoughts on using ERPNext and using open-source?
While Ben was growing up and learning to program, he had no money and few tools with which to study. And with his meager earnings, he couldn't afford proprietary software. That's where the open-source came in handy; it provided him with the opportunity to learn. He also makes an effort to give back to the open-source community. He has primarily worked on open source projects in the past, and he is not a big supporter of proprietary software ecosystems from companies like Microsoft.
He adds that the US market is amusing. People pay for proprietary software and then spend more money on pricey licenses and consultants. In that circumstance, he believes the open-source nature of ERPNext's environment makes a lot of sense. According to him, there lies a huge opportunity for the partners to grow in the US with ERPNext.
He believes that the demand for an ERP will continue to grow as an ERPNext user. When he first started working on ERPNext, it was version 12, and when B2E commenced, it was version 13. He needed to return to his system and make the necessary changes to make it compatible with ERPNext. His attention was drawn to the user experience with new UI and feature releases. Frappe's teammates are helpful to him, and he wishes the team the best of luck as they continue to innovate and progress.
"Having implemented ERPNext in two companies now, I can say that it is a great product and it has been exciting to see it continue to evolve. The ease of customizing the system to your business cases, along with the flexibility to integrate it with your other software using its API, is second to none. I strongly believe that ERPNext is the future of ERP, and that more and more companies will move away from expensive, proprietary ecosystems."
---