Why should you choose ERPNext for your E-commerce Website?
The story of a leading homoeopathic pharmaceutical company that implemented ERPNext + Ecommerce combo and became the first ever homoeopathic pharmaceutical company with an e-commerce website in Kerala
---

ERPNext is the world's best free and open source ERP which is complete, versatile, powerful, and designed for both simplicity and power. It is a complete solution offering almost everything you need to manage a firm with the help of a multilingual website builder that can manage content and e-commerce needs. Integrations with Google, PayPal, Slack, and Shopify are available built-in which helps to streamline retail management, manage customers, track inventory & can provide increased Return On Investment.
ERPNext + E-commerce Case Study
Let us have a look at a case study regarding the ERPNext + E-commerce Implementation. The story of a leading homoeopathic pharmaceutical company that implemented our ERPNext + E-commerce combo and became the first ever homoeopathic pharmaceutical company with an e-commerce website in Kerala, successfully running ever since.

Business Challenge
A leading pharmaceutical company based out of Kerala approached us, asking for our help digitising their existing operations and making it better and more efficient. They provide medicines all over Kerala to retail and wholesale medical shops and doctors.
They delivered the medicine using a van delivery system which was difficult to manage, track and bill. They had to cover the whole Kerala region using this methodology. It took too much time, effort, and manpower to manage all the procurement and delivery activities. They wanted us to study their issues and provide a digital solution for effectively running this business.
Our solution
After thoroughly studying their business operations and requirements, we proposed a digital solution for their van sales with B2B Ecommerce with payment gateway and shipping gateway integration rather than doing their shipping & transport. Our ERPNext + Ecommerce solution enables them to easily operate inside and outside Kerala based on their business growth.

Solution Features and Implementation
During the implementation, the main concern that the client showed was stock management. They wanted real-time inventory management where the stock in E-commerce and ERP systems should be the same and updated in real-time based on the sales. The payment gateway which we used was Razorpay & Payu.
Here are some interesting features we provided for this super awesome ERPNext + Ecommerce marketplace we have created.
Interesting and attractive login & landing page.
A smart search engine for product search.
Realistic product view.
Provision for the doctors to upload their prescriptions.
Quick product order option shop operators.
Product variants or alternative product options if the original product is not available or desired quantity of product is not available.
A Smart Cart
Integrated payment gateway with Razorpay and Payu.
Integrated shipping gateway with Shiprocket.
Understand more about E-Commerce
Due to the increase in the number of internet users all over the world, people have started using e-commerce platforms to buy and sell products across the globe. There are no limitations to the marketplace and the whole world is a marketplace with someone with an e-commerce platform. In 2020, during the pandemic period, over two billion people purchased goods or services online. During the same year, e-retail sales surpassed 4.2 trillion U.S. dollars worldwide according to Statista.com and the trend continues.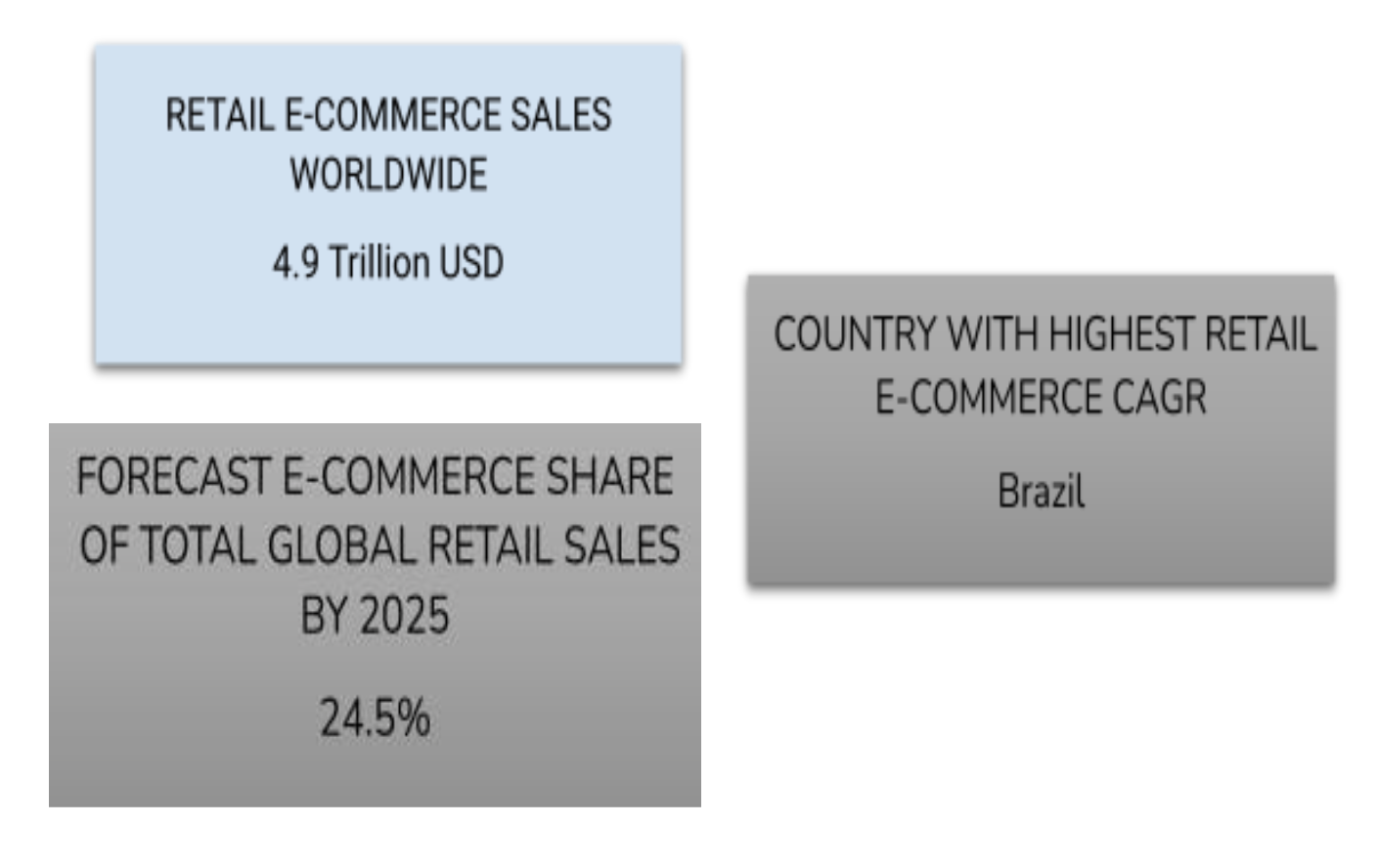 ERP systems in E-commerce stores easily manage web sales along with efficient internal business functional management, ensuring smooth data flow and proper stock management. It is fully equipped to manage SMEs (Small & Medium Entrepreneurs) at the same time. It records all the business transactions in one system and keeps track of money flow in multiple cities, countries, and companies.
Advantages of using ERPNext for your 'e-commerce' platform
Open source Platform – We can customize it based on our organisation's needs. Wide Variety of Functionalities to choose from – Offers different types of modules and functionalities based on your E-commerce needs.
Better Storefront Management - Feeds real-time data to your storefront to help the customers to choose products, shipping & tracking which helps improve user experience.
Improves productivity - Reduces human resource involvement within the business processes. Example – No need to update inventory and tracking etc. Everything is automated, which saves a lot of money and time. This way, we can divert valuable human resources to other required areas.
Avoids duplication of records – Information like customer details, orders, payment & shipping information will be integrated into ERP software during the integration. All the required information will be automatically uploaded to ERP from the e-commerce platform, reducing human involvement and reducing data duplication.
Business / Sales Forecasting – Helps track inventory, which results in targeting products that are moving fast in the market and relaunching those products into your business based on the customer's needs and demands, eventually leading to better sales.
Better business planning with Accurate reports – Avail every report you need in a single click. ERPNext provides records like P/L statements, balance sheets, Cash Flow statements, etc., which provide transparency about online transactions and financial information across the organisation.
Improved Customer satisfaction – Other than providing a wonderful shopping experience to the customers, it also provides Real-time information on Shipments and tracking details to the customers from time to time.
Own better control over your business – Manage your business now from any corner of the world. Get the details of your inventory, manufacturing, CRM, and financials with a single click, and improve the communication between your interior departments.
The business owner should be able to manage the online platform and his business administration duties to achieve the desired business goals.
What makes "ERPNext + E-commerce" Combo different from other E-commerce platforms?
For a person who is interested in starting an ecommerce business, the ERPNext + E-commerce combo is a great Business Management aid. No one can run an eCommerce business simply by creating an E-commerce solution front end/ back end /Web Application. The business owner should be able to manage the online platform and his business administration duties simultaneously to achieve the desired business goals. The success of an e-commerce business lies when the owner can manage his Back end/office/Infrastructure/staff/ Operational team using an ERP solution and his Ecommerce Application simultaneously. The importance of ERPNext arises here. ERPNext helps manage your business administration with the help of some of the most required modules like HRM, Sales, Accounts, stock, and inventory modules and for medium businesses to effectively run a firm. It also provides a warehouse management module for business operations, including warehouse management. Hence Choosing ERPNext as a front end for an E-commerce business is sensible for your pocket and business.
Employee Lifecycle Management
Human resources play a vital role in a business entity's development and smooth functioning. They constitute the company's workforce, each person lending their skills and talents to the organisation to help it succeed. Effectively managing them is a crucial and strenuous task. ERPNext HRM Module simplifies your tasks in managing the employee lifecycle in a business, starting from recruitment to their exit from the organisation. It digitalizes employee records, Manages Payroll, Provides timely employee reports, manages attendance, and much more.
We have already mentioned that ERPNext & Ecommerce complement each other. Now let us discuss how it can be made possible. ERPNext + E-commerce web/mobile Application will be synchronised so that whatever entries occur in the E-commerce platform will be automatically reflected in the concerned modules in the ERPNext platform. For example - if a sale happens on the e-commerce platform, the complete notes, money transaction details, stock adjustments, and everything related to the transaction, such as Accounts/ taxes related to the sales, also will be simultaneously managed and will be reflected in the related modules in the ERPNext platform.
ERPNext + E-commerce platform is available in Web Application Front end, Android & Ios with features which are integrated with each other. Our platform can be the start of something great for your business. It also provides customers all the features available in a good quality e-commerce website and more.
Conclusion
ERP-enabled software helps reduce your entire business's complexity by providing better workflow management. When integrated with E-commerce, it becomes one of the most cost-effective solutions for bringing in additional sales.
If you ever think of developing one for your business, do consider Faircode Technologies. It is not about how much work you do, it is about how smartly and efficiently you are doing it. Work smart with our pocket-friendly ERPNext Integrated E-commerce Platform.
---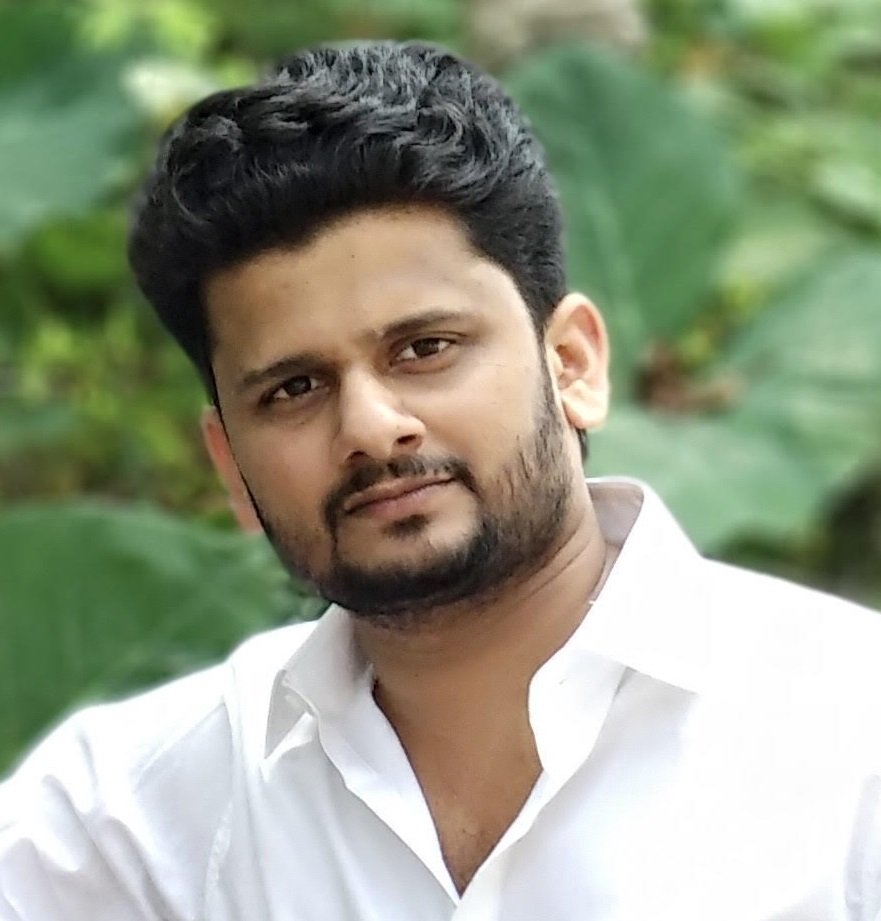 Chief Technology Officer, Faircode Technologies Private Limited