ERPNext Documentation Sprint Learnings
A documentation is what keeps a product alive in a long run!
---
What do you plan to contribute in the next week?
The healthy provocation with which two-day ERPNext Contribution Sprint kicked-off. We had surprising attendance in the sprint where people flew from the different part of the world. The team of ERPNext documentation consisted of about twelve members. Most of these members were good at ERPNext and knew it's functionalities, but were trying their hands on the documentation for the very first time.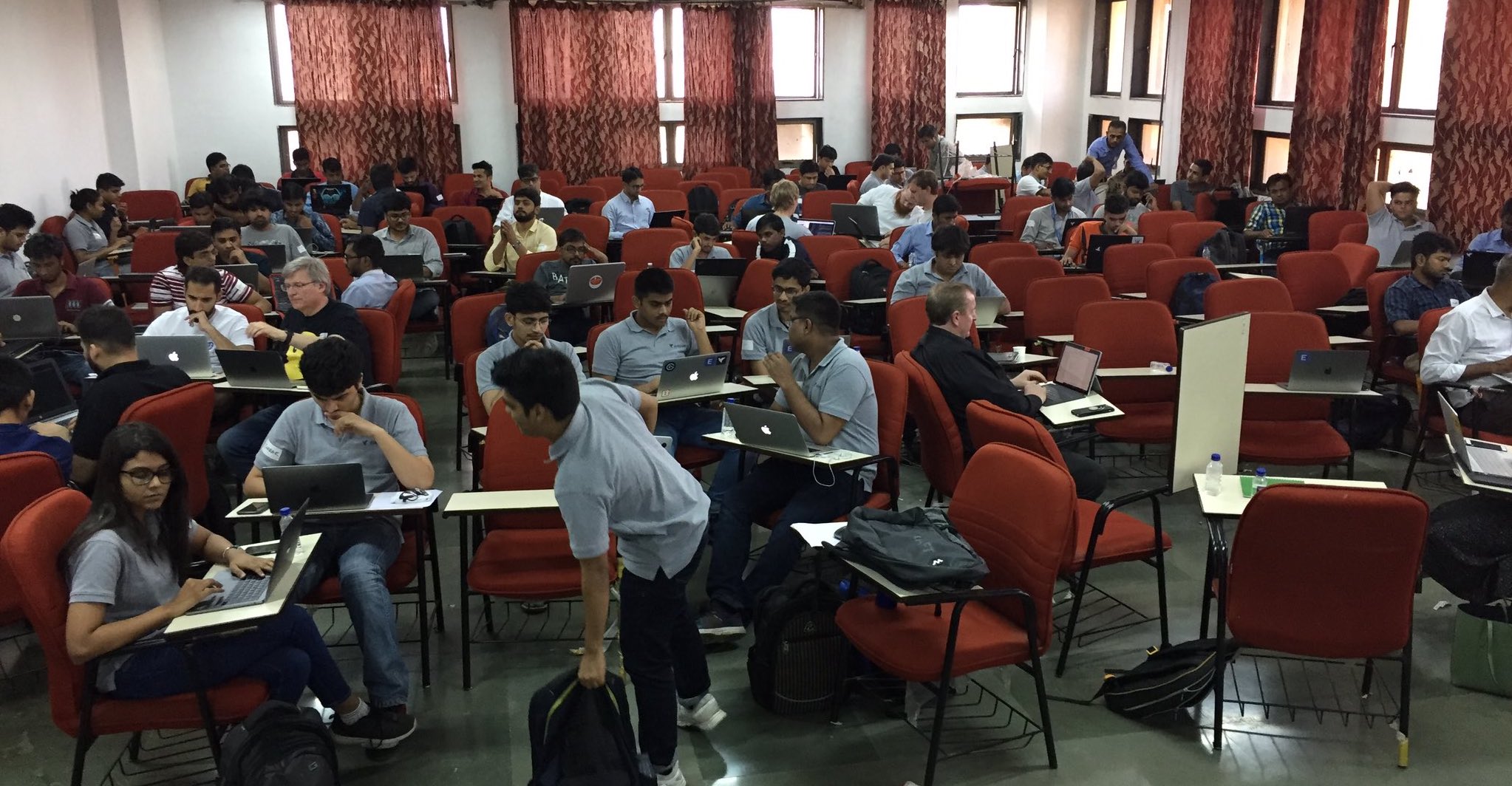 By the end of two days of the code sprint, we have about 90 pages in the user manual updated. Following is some of the quick learning from this two days of documentation sprint.
Start Small
Most of the contributors were experienced on the functionalities of ERPNext, but were not getting a starting point to contribute. They seemed to struggle with the queries like:
How do we write a mark-down, a markup language in which user documentation is maintained?
How to do the local setup of ERPNext?
Which feature to start with?
How to insert images?
... were the few.
After a bit shaky start and struggle with the above challenges, we found a quick way to get started.
Contribute from Github
Github is a version control system. The code repositories of applications like ERPNext, Frappe, Frappe Charts, and even erpnext.org is hosted on the Github. Most of our newbies in the documentation group were able to have quick start and contributions from documentations repository of ERPNext. They started by making small fixes in the existing pages. Once they got a good hand over editing markdown, they were also able to make full page contribution of the missing pages.
If you are willing to contribute contribution from Github itself, some of the following instructions should help.
Signup on Github.com
Star and form repository of ERPNext Foundation, where ERPNext Documentation is hosted.
Within the Foundation, follow this path to reach upto documentation folder foundation/foundation/www/docs/user/manual/en/
Further drill-down the folder of specific modules and open the documentation page you wish to edit.
On the page, click on Edit option. With this, you will have a page in the editable format.
Make changes in the page.
Create a Pull Request.
Write in a Word File and Email Across
Another medium of contribution which worked in the sprint was writing a documentation in the word file. This will give you complete flexibility to write a document in a format which works best for you, insert screenshots and email to the maintainers.
At the end of two days of sprint, I received a bunch of word file with the contribution. I compiled all of them on my local instance of ERPNext.org and create a consolidated pull request for all the contributors.
Fresher to ERPNext? You can Still Contribute!
Though most of the attendees were experienced on ERPNext, we also had few attendees new to ERPNext community. They lacked the functional knowledge of ERPNext, hence contributing for them as far-off thing. But they still did!
Steve was visiting the conference from USA. He brought a rich experience on how setting up IT backend centers in the tier-2 cities of the world. Though he didn't have much insight on ERPNext, his look at the documentation from fresher's perspective opened a whole new chapter.
He suggested the creation of mind-maps for each document. A chart which suggests that if you were to create a certain document, which other masters would be needed to be configured. For example, the mind-map on the Bill of Material's page should suggest that to be able to create BOMs effectively, you would need to setup following masters beforehand.
Operations
Workstations
Item Codes of finished and raw-material items
Valuation for the raw-material items
Create BOM of sub-assembly item first. Create BOM of finished item in the end.
Steve collaborated with Salman, the resident charting specialist at Frappe on the creation of mind-maps. Following is an example of mind-map they came up with for the Stocks module.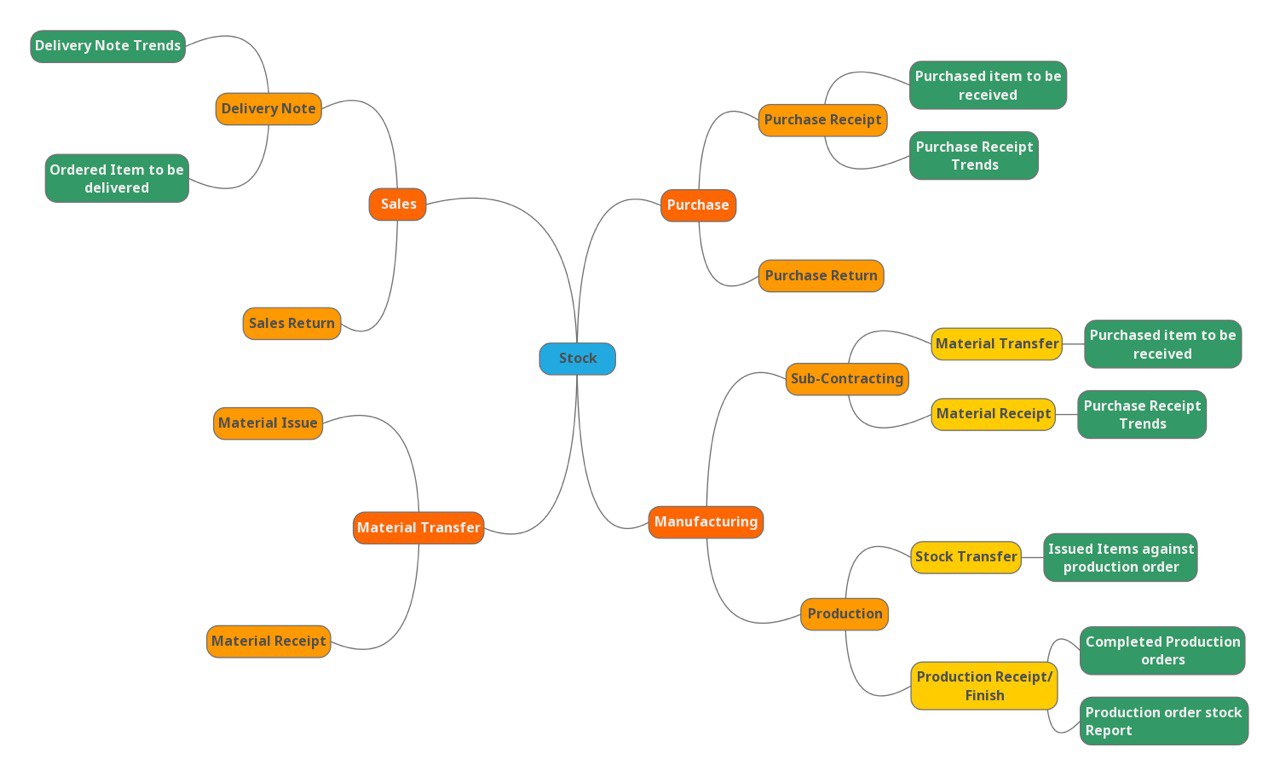 If you are a charting expert, do collaborate with us on this task. Let's create a list of documents for which we can create effective maps and flow-charts, more visual which helps an ERPNext newbie understand the concepts and ERPNext much faster.
A good documentation is what keeps a project alive and running. ERPNext, being an open source application, gives opportunity to everyone in the community to contribute and help make our documentation world class. With every release and version upgrade, it's an opportunity for us to give a swing to a documentation. Take your chance, step-up and make your contribution count!
---

Umair is one of the co-founders of Frappe and VP - Partnerships. He has lead support in the early days and driven implementation cadence.