ERPNext Conference 2021 is here!
The 2021 conference will stream 1 day from now, and the schedule is packed. Block your timings today!
---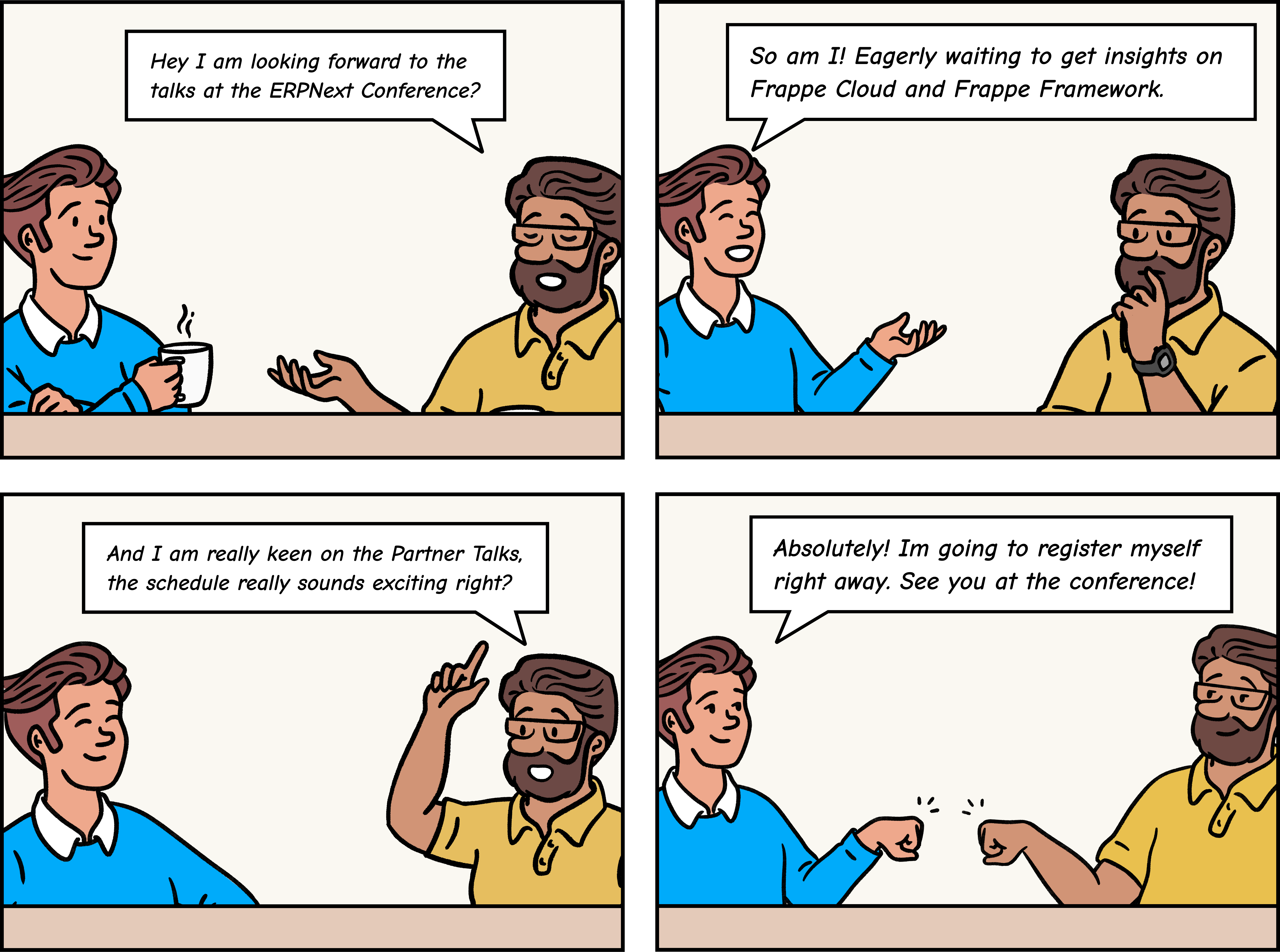 .
After months of planning, execution, and curating talks for a like-minded audience, we are here! All set to welcome you to the world of ERPNext.
The conference is just a day away and we want you to not miss your favorite sessions, Did you block the calendar yet? If not, then this is the time to plan your schedule and be unavailable to the world except for the ERPNext Conference 2021. In case, if you have missed out on registering yourself for the conference, this link should help you, Conference.
Watch our brilliant speakers and sessions and bookmark your favorites! To know more about the schedule please explore the agenda mentioned below:
Day 1 - 19th November 2021:
Frappe Framework
Frappe Cloud
Community
Day 2 - 20th November 2021:
ERPNext
Community
Thanks to our 2021 sponsors!
This year, we are graciously supported by 4 sponsors: Korecent, Indictrans, SMB Solutions, and Parasons! The whole Frappe community thanks them for their support!
See you at the Conference!
We have ensured that there is some takeaway for everyone from each talk. Please note that the above-mentioned timings are as per IST (Indian Standard Timing). We are just as excited as you are and cannot wait for the session to begin. See you soon!
Cheers,
Team Frappe
---