Supercharging Starfire Energy with ERPNext
US-based Starfire Energy, works closely with Frappe to implement ERPNext. Here's the perfect blend of elemental powers and technology.
---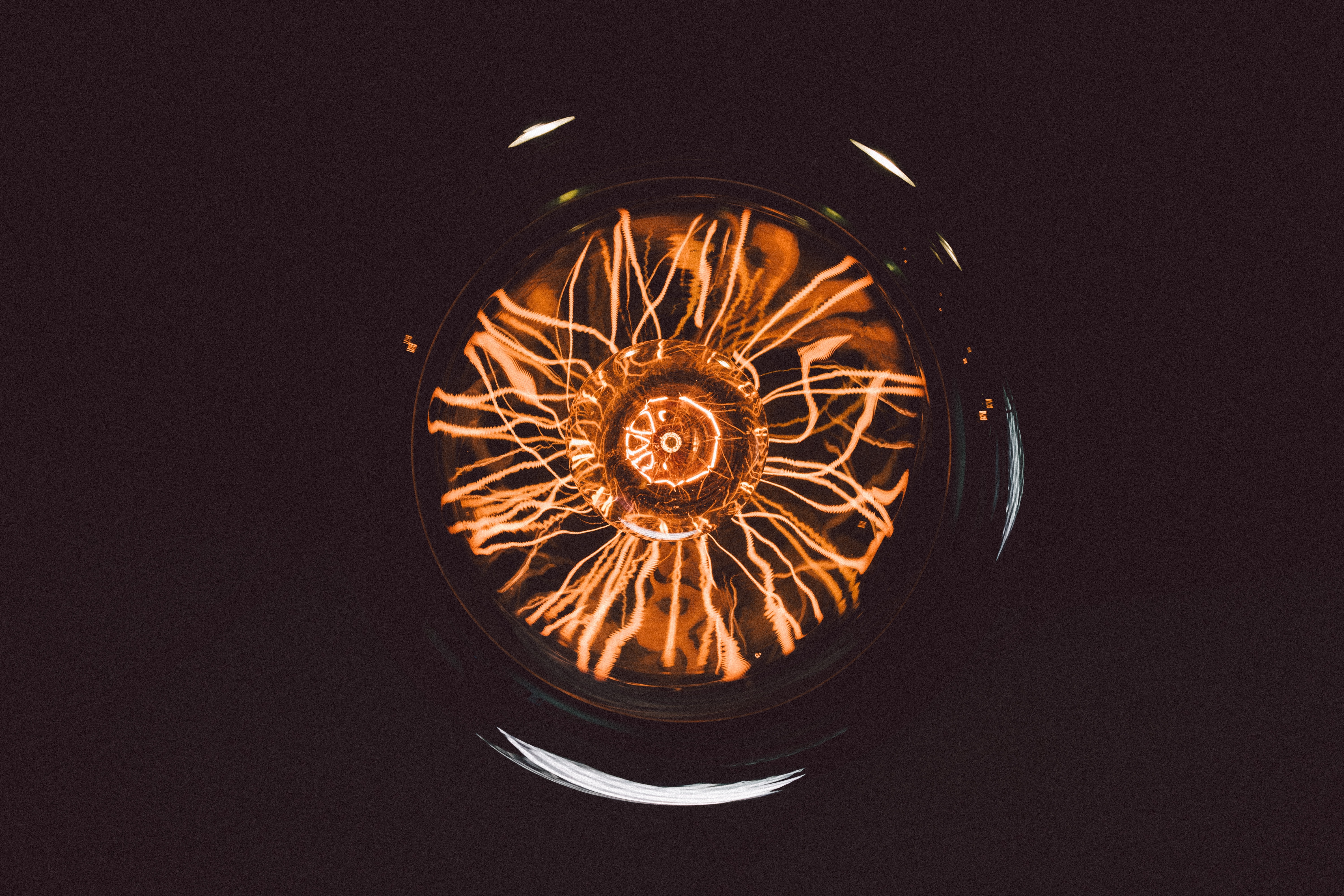 "Captain Planet, he's our hero,
Gonna take pollution down to zero,
He's our powers magnified,
And he's fighting on the planet's side".
Do you remember the famous animated superhero series from the 90's era, Captain Planet and the Planeteers? It was an American-based series that used to advocate environmentalism by the means of magical powers. Gaia was the spirit planet and she aimed to save the planet from the villains who were harming the planet through pollution, deforestation, poaching, and other environmentally unsafe activities. She chooses five Planeteers and gives them the power of earth, water, wind, heart, and fire. With these superpowers, they call upon Captain Planet to save the earth. For transportation, they used flying machines which ran on solar energy.
This song is on loop, ever since I have understood that Starfire Energy is working on a concept that is so akin to this series. An organization that is striving hard to make sustainable energy a reality by developing modular systems to produce carbon-free NH3 (ammonia).
They are creating green ammonia (NH3) via a patented technology and process that allows them to make renewable energy with the help of wind, solar and hydro. Since green ammonia and hydrogen collectively represent one of the most significant and direct paths to decarbonize large swaths of the global economy. This includes large-scale marine transport, long-haul trucking, process heat for energy-intensive industries such as cement and steel. By replacing the use of fossil fuels in utility-scale turbines and large diesel engines with ammonia/hydrogen blends as carbon-free fuels.
With these complex processes let's just say, ERPNext is serving as a fire to the whole fuel engine run by Starfire Energy. After SELCO, this is the second ERPNext implementation project on sustainable energy and Frappe is elated to be a part of it.
Ethical leadership is the key to organizational identification
In a very inspirational conversation with Jennifer Beach, co-founder of Starfire Energy, she narrated the story of her company starting in the year 2007 in Denver - Colorado. This tete-a-tete had insights from business to leadership to jewelry.
Jennifer's co-founder, Joe Beach was making solar panels when Starfire was founded. Later, after his first start-up was acquired, they looked to solve the long-term clean fuel energy storage issue. Joe wrote a grant proposal on how ammonia can be a catalyst in an innovative way for this whole energy-making process, and got funded first by the US Department of Energy ARPA-E program, later by friends, family, and angel investors, and recently through a Series A fundraising round. With fifteen full-time and several part-time employees, they are running a successful company and growing by leaps and bounds.
Jennifer's journey also taught her how to be a good leader. Back in the year 1997, she was working at an organization where she closely observed the traits between a leader and a subordinate. The leader was stern and sometimes raised his voice as he tried to get project status and instill a sense of urgency through dominance. The subordinate could not communicate perfectly in the English language and the entire project team struggled. Jennifer attempted only once to mimic her manager's behavior before quickly deciding it was not at all in her nature. Instead, she took an empathic approach and worked to help the various teams come to a full understanding of the issues at hand. The team approach worked and this early experience confirmed for Jennifer that empathy is a vital part of a leadership role. Without that, one cannot be an effective leader in today's more enlightened work society. She thought to herself that when she bags a leadership role, she'll ensure empathy tops her list. Today, being a founding member herself, she promotes respect as a core company value to help Starfire Energy run on ethical grounds. While she is off duty, she passionately crafts silver jewelry with precious gemstones and lives life queen-sized.
Why did ERPNext have a major role to play in Starfire?
Before Starfire discovered ERPNext, they used a system called Quasar for several years which had modules like accounting and manufacturing. They were looking for an easier system that didn't need to handle CRM or manufacturing just yet. After a while, they moved to GnuCash which was purely an accounting system.
As their success chart grew, the processes became more vast and complex and hence, they began looking for a system that could manage complex processes like CRM, procurement and Manufacturing with ease. Being an open-source company themselves, they looked around for many options and while searching on Google they found ERPNext. They first went ahead with a free trial to understand the system, delighted by the customizations it has to offer, later they chose to become a paid member.
Faraz - Account Executive at Frappe, converted the lead after giving a well-received demonstration to Starfire. They went ahead to implement all the modules including CRM, sales, manufacturing, purchase, accounts, and HRMS.
Dharmesh and Asim (the Implementation Consultants) were leading this project. Along with the delivery head - Amit, they made a kick-off call, did requirement gathering, requirement mapping, and created a checklist to be fulfilled before going live. Dharmesh created a staging server that helped them share the screen and discuss requirements with the Starfire team. Post the requirements were mapped, the team was informed of the creation of the testing server. Each requirement was noted in the system, after finalizing and prioritizing them in the staging phase, Dharmesh used to implement the custom fields accordingly and replicate the similar process while going live. Custom fields were added to get input and additional info in the doctype like opportunity, supplier list, customer list, projects, etc to ease and map the Starfire Operations in ERPNext.
Success tastes sour without challenges
Dharmesh goes on to narrate how Jennifer was of great help in this implementation process. Since she was well versed with technical knowledge, she knew the process and it was easy to work. Besides, her energy, enthusiasm, and trust in ERPNext made this journey fun to work with.
For Phase 1, they went live with CRM, accounting and purchase. One of the major challenges they faced was to map the backdated entries in the system. Since there is a transition from the legacy system to ERPNext, it has to be smooth and error-free. One needs to carefully consider stock values, charts of accounts, etc. Understanding if the entries are recorded as per their defined financial year, or else the profit and loss statement would go haywire, and might disturb the sanctity of the accounting system. This was done right with the help of the right cut-over strategy.
For user permission, Jennifer requested a secured system while allocating the user permission and role permission to the users. Frappe developers ensured that with the help of the permission tool there were no loopholes and for each user, the permissions were allocated in the right order.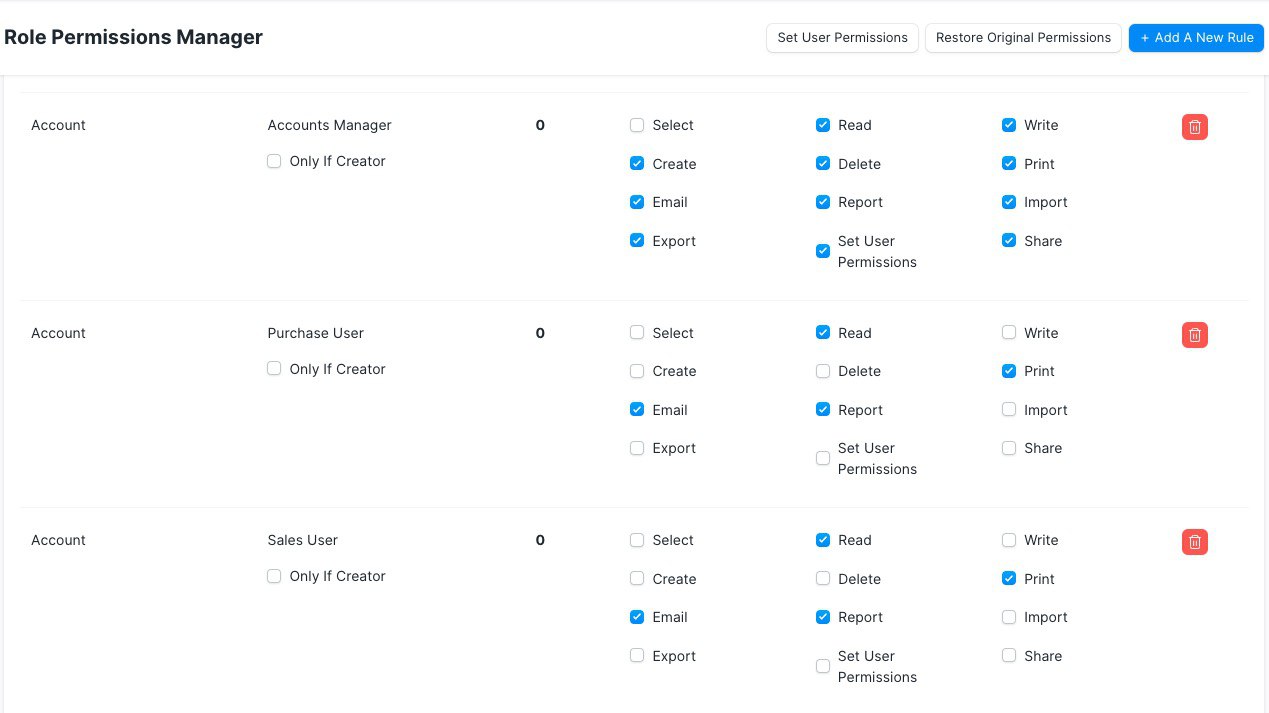 Since they are scaling up their business, she wanted VOIP to be configured via ERPNext for their future use. A quick detailed demonstration helped them to fix the VOIP for CRM which will assist in lead generation.
For accounting dimensions, the team added customized fields which helped them fetch the project-related tasks in purchase and sales orders. Being a manufacturing firm, a lot of their activities demand buying and maintaining inventory. By adding accounting dimensions and linking a specific project and task to the item list worked wonders for them.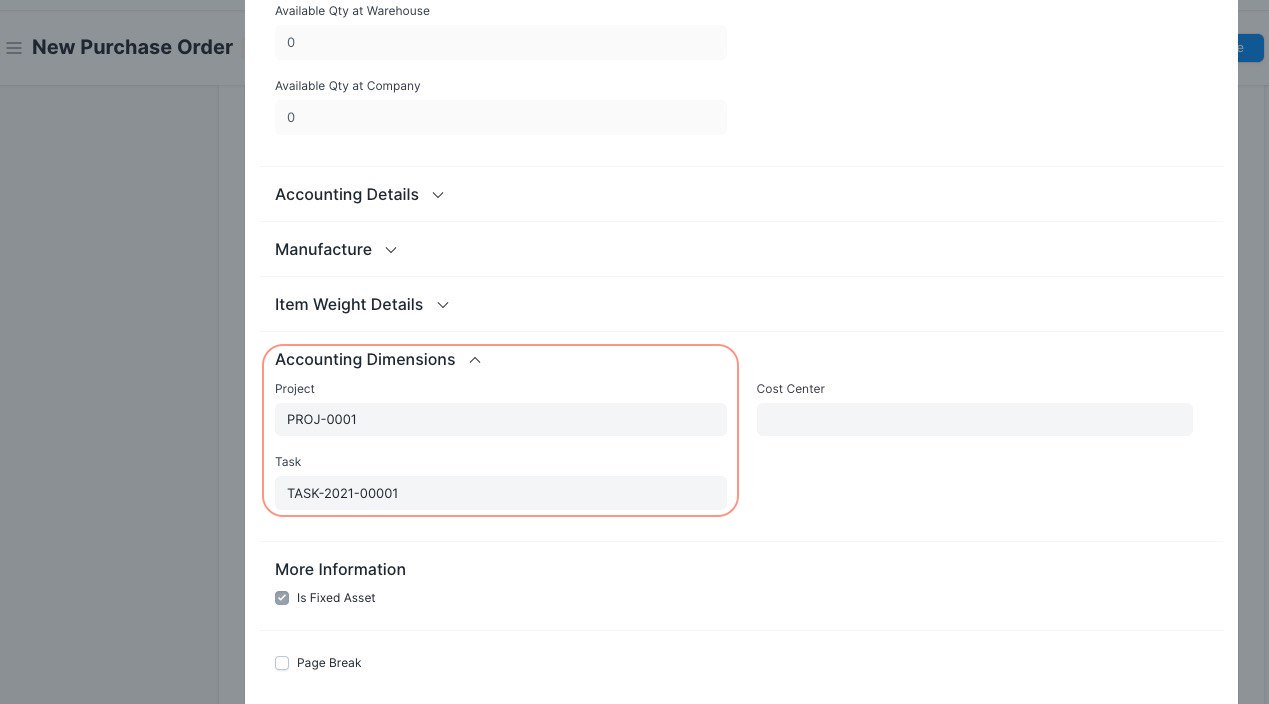 ERPNext is magnetic
Jennifer and the team have been using spreadsheets and handwritten notes for their work. With ERPNext coming into the picture, CRM outshines all the modules. It has made the information sharable and is helping them integrate potential strategies and context. HR and payroll modules saved them from data duplications.
She had a great experience while working with Frappe team members. And adds, "the team has been highly attentive and irrespective of the different time zones, they managed to have a sound understanding of the products. Their passion towards working on customizing the modules as per the needs of Starfire is highly commendable".
They are yet to explore the manufacturing module. Since they are working in labs and fabrication areas, they believe the accounting module will help them have a seamless integration. Their search for a one-stop-shop just ends here and they are looking forward to a successful association with Frappe.
Shortly, they would like to see Frappe building a model that could be worked on the apps and if it can allow them to add fields to the forms which can help them with the list view and simultaneously be exported to the spreadsheet easily. They look forward to making their default list and building their users likewise, this, in turn, can help them spot the trends.
Jennifer is pictured here wearing one of her original works of jewelry.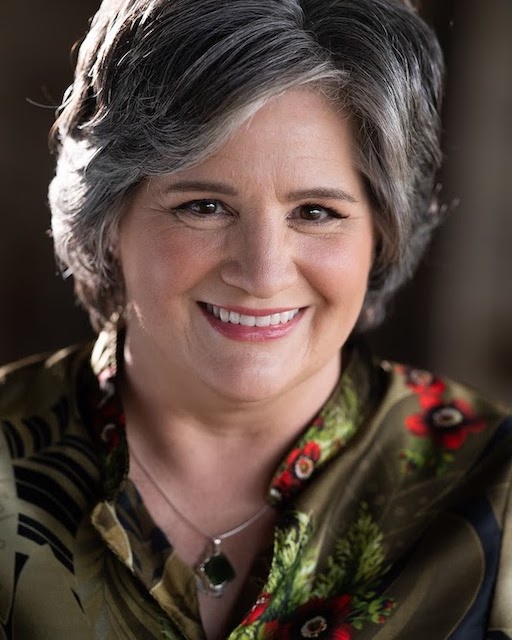 Final words
It gives Frappe immense pleasure to be associated with organizations like Starfire Energy and people like Jennifer Beach who are working for a good cause. Addressing global warming is the need of the hour and Starfire is striking the right chord. Their noble and progressive thoughts on utilizing the natural energies sure make them powerful and ERPNext is glad to play a role in their success.
To wind, water, fire, earth, and heart the story continues… :)
---
Take a free ERPNext trial for your business today!




Interested in becoming a Frappe certified partner? Learn more from here.
---