40-year-old manufacturing business moves to ERPNext from TCS iON
Banaraswala Wire Mesh is a renowned manufacturer and exporter of wire mesh. They've been using ERPs since the 1980s. They switched to ERPNext after trying TCS and Salesforce to automate their business
---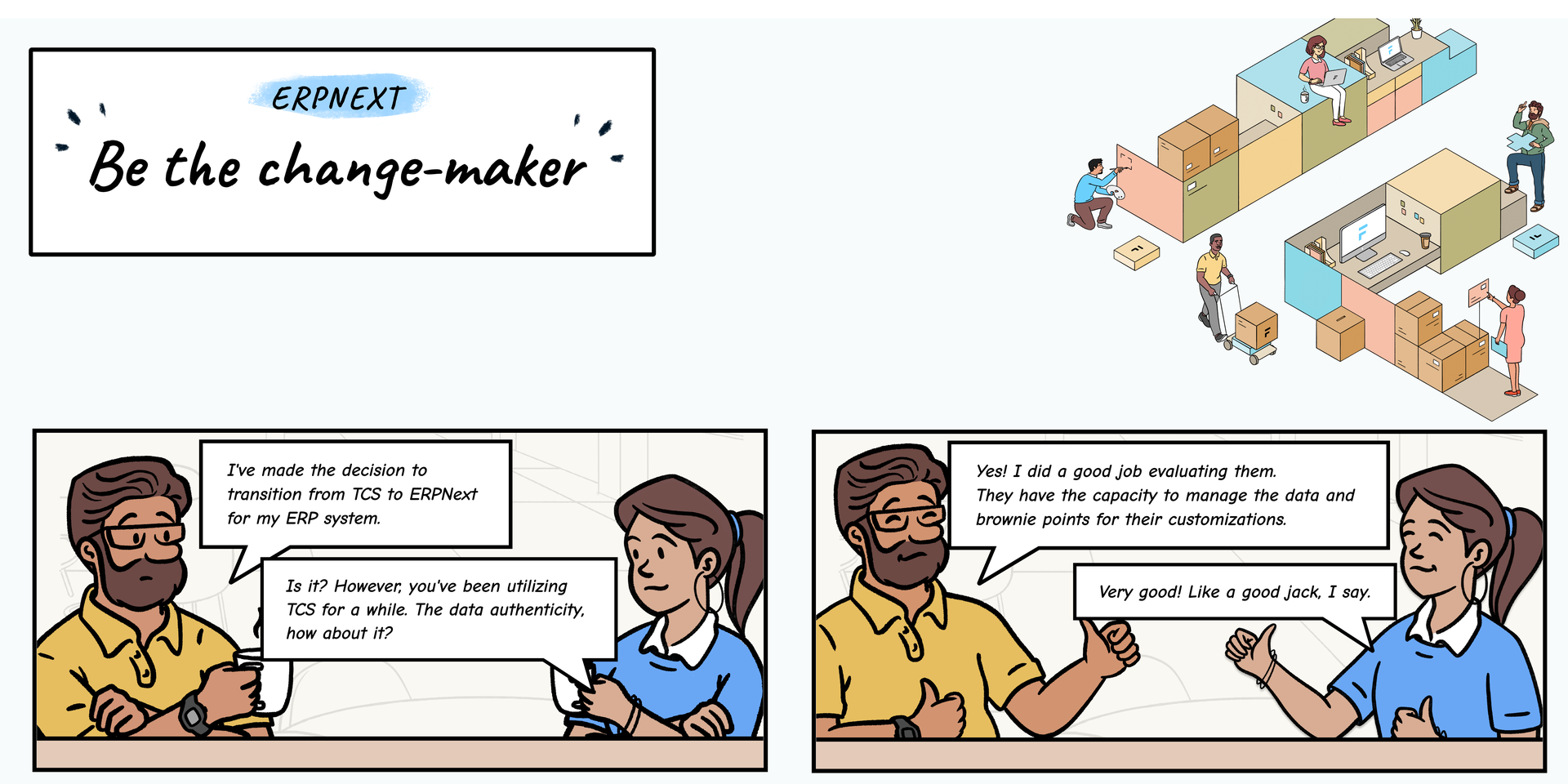 Banaraswala, which has its corporate office in Coimbatore, employs Vishal Singh as its Director of Operations. He began working for his company as an intern in 2012, making this his tenth year there. Additionally, he gained exposure to the organizational structure of several divisions, from the shop floor to the CEO. There were 50 employees when he started, and they have successfully grown to a team of 200.
He finished his higher studies in the UK. During this time, he started appreciating the enormous opportunities that existed back in India, as a major developing economy in the 21st century India, along with China was the center of all discussions in the B-School
I casually asked if he reads the posts on our blog? "Yes, I receive the newsletters and enjoy reading them, it opens my eyes to many other points of view. A piece of information on batch splitting performed for Banaraswala by Rohit Waghchaure was added in one of the blog posts, that was customized for our organization. I appreciate the in-depth justification." He said in response.
Vishal was a part of three ERP implementations in Banaraswala. The initial deployment was completed in 2014 through TCS. In 2016, they put a Salesforce CRM into use. They switched to ERPNext because they wanted a unified platform and integrated solution for all of their CRM-related ERP-related tasks. He realized that while TCS iON and Salesforce are pre-configured and ready to use, there isn't much to customize. Whereas with ERPNext, he said that one had gone deep and maintained the building because it is like an ocean.
The history behind making Banaraswala
In the same organization at Banaraswala, Vishal's father, who is also the CEO of this business, worked in marketing. He began in 1986 in a trading business dealing in industrial filters. Initially, the voyage was as a Distributor. They established distribution channels in various regions of India while purchasing wire meshes from China. After some time, they came to the conclusion that they couldn't satisfy the clients with the material's quality and couldn't alter the product to suit their needs. Since they were importing finished goods, they started listening to their customers' suggestions and using them to modify the product.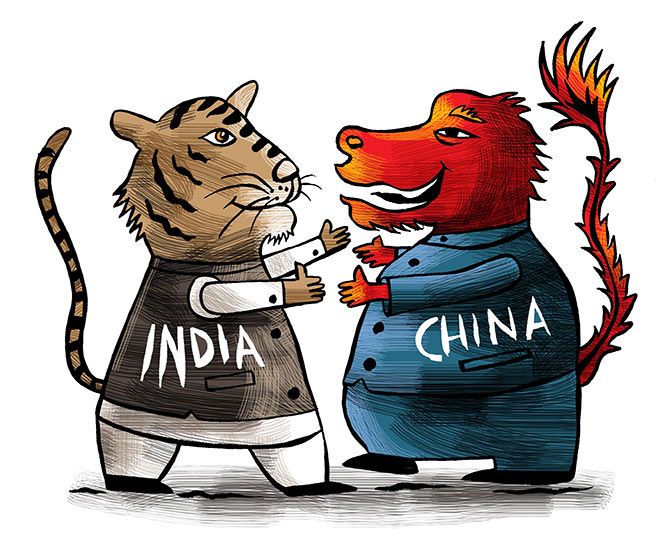 Wire mesh is similar to textiles because it is woven similarly, and Banaras is known for its textile industry. In the 1980s, every mesh was produced, packaged, and shipped to China via Nepal due to a shortage of wire mesh, continues Vishal. Today, however, the irony of this narrative is that China is supplying wire mesh to countries all over the world while in Banaras, no one has a clue what a wire mesh is. Later, the family relocated to Coimbatore, but they kept the name of their city for this organization, giving it the name Banaraswala.
They launched a manufacturing business in 2008, gained knowledge, began producing the same goods, and expanded. They continued to increase their production, and in 2013 they established a new manufacturing facility in Mumbai. They sell a variety of products, including Perforated Sheet, Expanded Mesh, Welded Mesh, and Wire Mesh.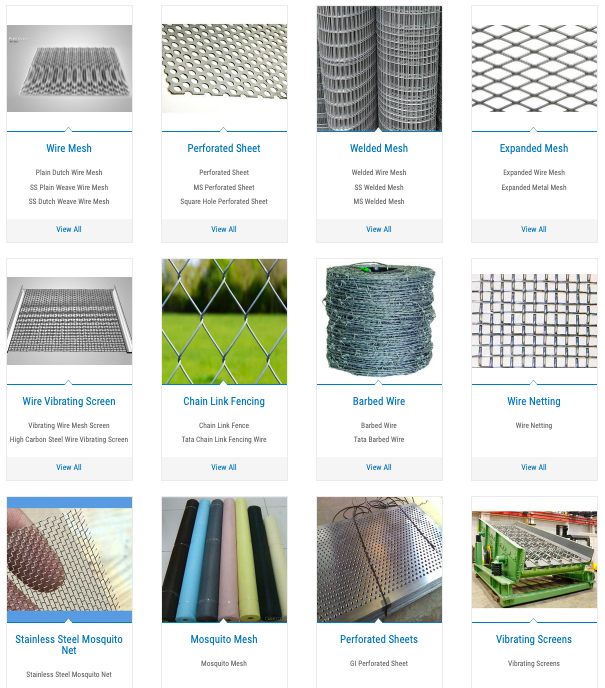 Because it's a steel product, shipping costs are high, and delivery took a while. They desired a facility from which they could quickly ship their goods to western India. They also required reliable ERP software to handle their job and control the system's workflow after they fully entered the manufacturing sector. In the western and southern regions of India, they serve 3,000+ clients. The majority of their items are consumable in the sense that clients frequently return to them for changes. CRM alerts are used for retention.
Searching for ERPNext
Back in 2015, when Vishal was looking for an ERP for his company, he discovered ERPNext. At the time, he assessed ERPNext and found that it didn't fulfill his needs. When they evaluated their CRM once again in 2016, they looked at Zoho and ERPNext for choices, but none of the products once more met his needs.
He was speaking on a Zoom call with his senior team members during the initial lockdown in 2020. They were talking about how the first 15 days of their lives were spent at home under lockdown during Covid. They also had the goal of publishing their inventories and considering the entire world as their market. Since everything has gone digital, they wanted all of their products to be accessible worldwide, and to set themselves apart, they wanted to have their stock and inventories set up in the system's backend.
During the first lockdown, he examined ERPNext in this manner and made contact with one of our partners, Hari Madhavan from Promantia. In the beginning, they tried out the system on one of their branches to see how it worked for them. Vishal says they even went in-depth on the modules that ERPNext has to offer for the evaluation process. They stopped utilizing the current ERP and were analyzing ERPnext for a full year. After six months, they were certain that it met their needs, so they finished developing ERPNext and put it into use across all of their other operations.
On a lighter note, we were just making fun of the fact that it took ERPNext six years to win over Banaraswala. Vishal came to the conclusion that despite being SMEs, their operations and requirements were too complex for a new system to handle. They operate in numerous states, and each state has a particular set of legal restrictions. They anticipate ERPNext to be legally compliant. For instance, they must abide by two rules when operating in Tamil Nadu. The first is regional VAT, while the second is centralized excise. Additionally, each tax requires a unique procedure to function within the system. With taxation set up in the ERPNext, they are attempting to achieve stability at this point.
Fixing the data authenticity? ERPNext to the rescue
Vishal said they had problems with the veracity of the data. The Salesforce process, for instance, halted at the opportunity or quotation level. The marketing team at this company was converting the potential into an ERP opportunity in Salesforce. The team had to switch to the TCS system for the invoice, sales order, shipment, and payment because the sales order must also be recorded in TCS. For the crew, using two ERPs concurrently was a significant issue. As a result, the data was insufficiently accurate for analysis.
Although the opportunity was listed as one while it was being tracked in Salesforce, there was no corresponding sales order placed in the ERP. The team was having trouble handling the data because this was one of their problems.
He created a sales order and a statement invoice using the TCS ERP, and because it is credit billing, he must collect a payment within 30 days. Here, the account manager must follow up with the customer for the payment while the accountant manually updates the CRM to reflect the expected payment. Once more, they sought to eliminate the manual process. Additionally, they had several customizations on the inventory front, such as the batch splitting procedure, which TCS did not offer. Over seven distinct locations, they had to independently manage the inventory on an excel sheet, which was used by fifty different people.
The absence of data validity made using the excel sheet frustrating for Vishal and the team. Even though he created the excel sheet, he doesn't trust it. Even though they indicated the exact length when showcasing their goods to customers, an excel spreadsheet destroyed the data, and after the product reached the consumer, they used to lose their cool over the tiny things they had overlooked.
Therefore, the Banaraswala team is attempting to overcome the challenges by customizing the modules in ERPNext. They currently use Accounting, Buying, Selling, Manufacturing, and Stock extensively. Once they are comfortable with the present implementations, they also intend to begin using the e-commerce module. They have stopped using the legacy systems for the time being and are making full use of the ERPNext system. They were able to automate their procedures and cut back on significant costs as a result.
Be the change-maker
Overall, Vishal was satisfied with the outcome. Additionally, he talked about how Navin Vanmali, Solutions Manager at Frappe, assisted him in successfully implementing ERPNext. He described his experience using ERPNext and offered input to the Frappe team as we came to a close.
"Technology-wise ERPNext is one of the most sound products I have encountered yet. Since it is available out in the market for companies of all sizes, it continues to amaze us as we keep discovering more and more things that ERPNext helps us accomplish. I am happy with the entire product since I've seen it develop over the previous seven years, and the transformation is admirable. I'd like to anticipate that over the next seven years, ERPNext will continue to grow and rank among the top ERPs."
Banaraswala wants the world to know that India has industries that make high-quality goods as well, not just China and other nations, as they aim to become one of the best manufacturing organizations in India. They want Banaraswala and Frappe to grow together and contribute to society and make a strong remark as the change-makers.
Closing lines
Well, Frappe is happy that ERPNext was able to handle the challenging business issues at Banaraswala. Yes, it took us seven years to convince Vishal of the effectiveness of ERPNext, but we were never late; we arrived for all the right reasons.
We are certain that he can now joyfully watch his three-year-old daughter or travel, which is what he enjoys doing the most, as we continue to improve and enhance the product. They can trust ERPNext to handle their demanding business. :)
---
Take a free ERPNext trial for your business today!




Interested in becoming a Frappe certified partner? Learn more from here.
---