Digitizing Rangsutra using ERPNext and Frappe Cloud
Rangsutra is a modern enterprise in the distributed creative manufacturing industry supported by Fabindia. They chose ERPNext and Frappe Cloud to digitize the system and streamline their data.
---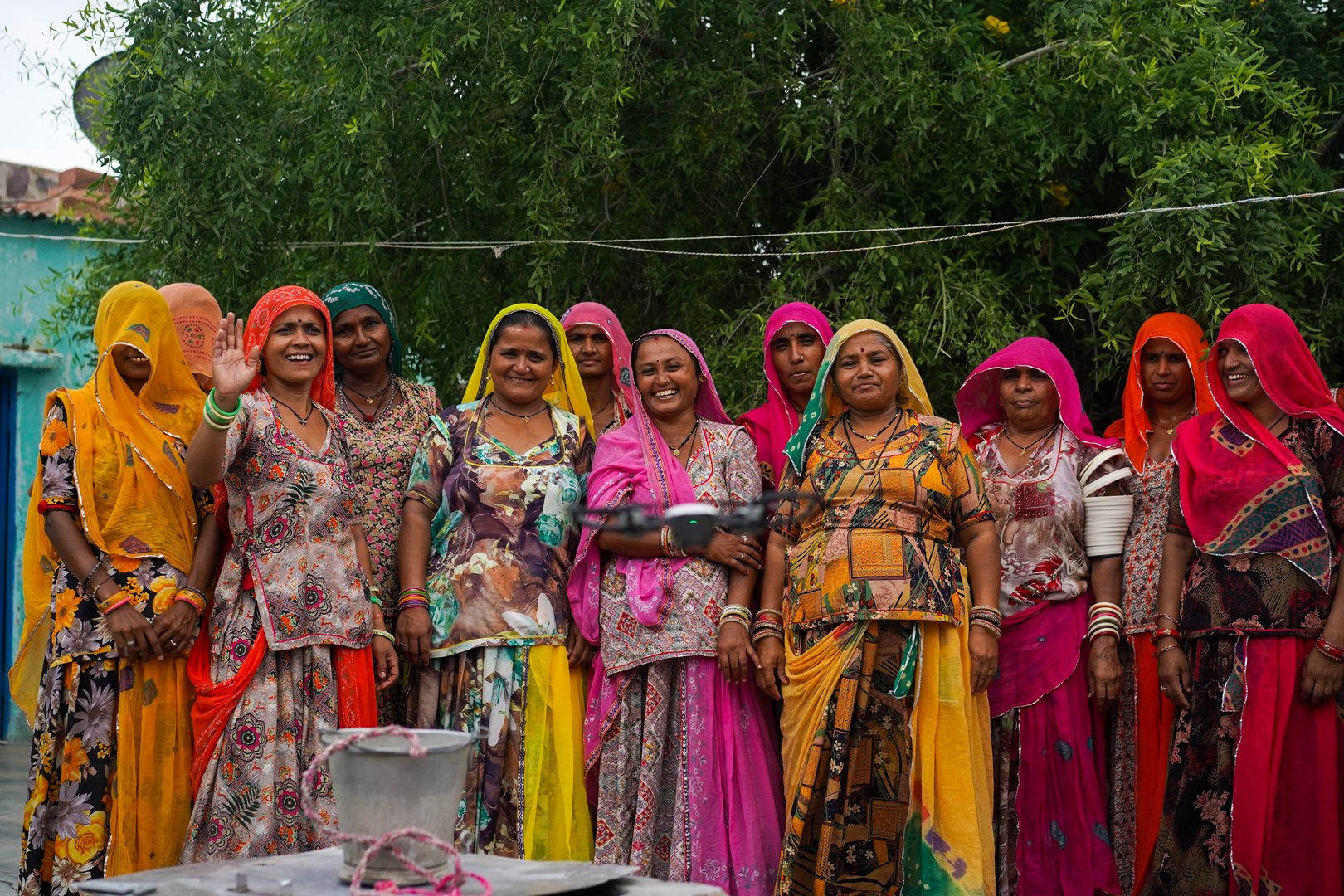 I've always been drawn to handicrafts and looms. I recall that in the past I would just visit the exhibitions to purchase khadis and linens. I was eager to start this conversation with the Rangsutra team and learn more about their inspiration for creating these stunning artisan-handcrafted products as soon as I learned that one of our customers creates these weaves. How has technology enabled them to close the gap and advance?
As one of the project champions for this endeavor, Rijul Chaturvedi - Implementation Consultant at Frappe assisted me in introducing Sumita Ghose, Founder of Rangsutra Crafts India Ltd, and Deepanshi Chachan, Head of Digital Transformation, Rangsutra.
These women were gracious enough to walk me through Rangsutra's path, share their experiences working at this company, and highlight the importance of pursuing digital transformation. Let's take a trip and learn more about their tale.
The history behind making Rangsutra Crafts India Limited
Before founding Rangsutra, Sumita Ghose spent nearly 12 years working with an NPO (a not-for-profit organization) for the rural community on water and electricity-related issues. She decided to take a sabbatical after working for more than ten years, using the opportunity to think about and consider what she wanted her next venture to be like. She decided to pursue a second master's degree in the US after earning a master's in economics. This time, the subject was "Conflict Management".
India underwent globalization from 2001–2002, which gave rise to new economic opportunities for India. She acknowledges that she was privileged to have access to education because she is from a middle-class family. While she was at it, she recognized that the lack of employment and educational options for the residents of the rural area had a direct impact on the rural economy. As a result, in one of her internship assignments, she envisioned a modern social enterprise. She was greatly influenced by Amul when she was developing Rangsutra because she liked the idea of Amul providing work opportunities for those living in rural areas.
Amul's expansion as a company had more to do with people than it did with its goods. Sumita thought Rangsutra would be like Amul. She discussed with the artisans, her friends, and family members as well as some of her former coworkers and friends about the idea of Rangsutra. She mobilized artisans to support this cause by investing INR 1,000 each because she lacked the funds to launch the organization. The artisans accepted her invitation, and she also received another INR 10 lac from her family and friends. With her backing, Fabindia and social impact investor, Aavishkar Capital, also invested, and so Rangsutra was founded in 2006.
Sumita intended to establish a co-creating space in Rangsutra. All Rangsutra products are co-created by an in-house design team involving buyers and artisans. She learned to blend the social and economical sides together with her extensive expertise. She has a strong value for preserving the environment, therefore she made sure that the company produced eco-friendly goods, and used natural dyes, fibers, and as few chemicals as possible.
Today, Rangsutra is a social enterprise owned by artisans. They primarily collaborate with over 3000 craftspeople in India with a team of 110 employees. Rangsutra has had the good fortune to experience 25% yearly growth for three straight years. After expanding at this rate, it realized it needed to modernize its IT infrastructure and technology in order to scale the business even further and maintain its growth.
They also have a growing retail business through their online eCommerce website viz. rangsutra.com and a flagship store in Saket, New Delhi. They sell through exhibitions, MBOs, and other crafts focussed eCommerce platforms as well. Their head office is in Bikaner and the corporate office is in Delhi. They have their major production hubs in Western Rajasthan and Eastern UP.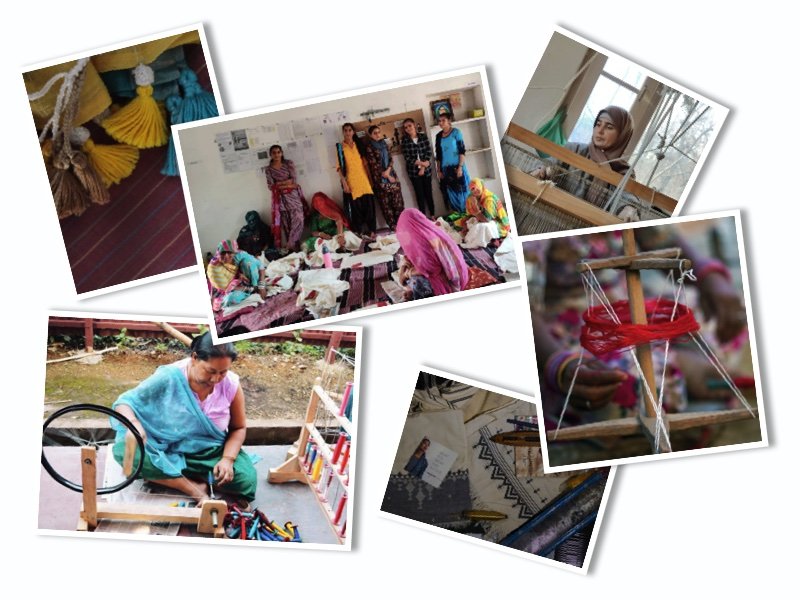 Meet the Project Champion
In my prior blog posts, I've always talked about the founders and their travels, but this time I want you to hear directly from the Head of Digital Transformation about why technology is essential for growth, sustainability, and success.
Deepanshi Chachan has been working with Rangsutra for the past four years. She is overseeing the implementation of the ERPNext project as part of her current portfolio of work in business transformation. She is an Electronics engineer who left her job at Deloitte Consulting in Bengaluru to pursue an MBA at IRMA (Institute of Rural Management Anand, Gujarat). She got the opportunity to work at Rangsutra through campus placement. Her first stint with Rangsutra took her to Barmer, Rajasthan which is close to the Indo-Pak border.
Deepanshi and her team started the new branch office for Rangsutra in Barmer. Barmer has a rich craft culture, and a substantial rural population dependent on these crafts as the primary source of income. The new office helped in expanding the artisan base for growing customer orders as well as diversifying into other crafts - hand embroidery, hand reverse applique, extra weft weaving, and Ajrakh printing. After two years, she took to the Bikaner office, where she managed operations to ensure the timely delivery of Fabindia orders. After getting a lot of ground experience in these two places, she moved to Delhi, where she began developing SOPs and setting the groundwork for the implementation of ERPNext at Rangsutra.
This is the first time they've ever chosen to digitize Rangsutra in such a significant way. In the past, they have used custom software for managing inventory and Tally for accounting. They began preparing for the deployment of ERP by the end of 2020 and were looking for a suitable ERP solution along with an implementing agency.
The need for an integrated ERP solution?
Rangsutra is primarily a manufacturing company as a substantial part of its business is B2B. With 25% year-on-year growth, the volume of buyer orders increased, and managing inventory became difficult. So the team felt the need to deploy a new ERP. The management of various raw materials and other stocks for various SKUs is essential to this business. No product has a well-defined standardization; every time, the designs change along with the silhouette. The need for a new ERP solution arose because these changes are difficult to manage and it was difficult to keep track of them in two different non-integrated systems.
The accounting system and the inventory software were never in sync, and the inventory software's inability to provide a figure that satisfied the accounts made it extremely difficult to reconcile the numbers. There was no single source of truth. The data was spread over Tally, inventory software, and excel sheets lying with multiple users. It was a nightmare to gather any authentic report for business analysis.
Rangsutra has four branches, two in Rajasthan, and one each in Delhi and Varanasi. The legacy systems being used were client-server-based. If the server stationed in Bikaner was turned off as the office closed at 6:00 PM, other branches were unable to continue operations. Owing to its business model, Rangsutra is and always will be geographically spread out. So a cloud-based solution in this age of connectivity was key and required to continue smooth operations.
Due to these reasons, Rangsutra decided to digitize the overall system with best practices. Being an organically growing organization, the systems and processes at Rangsutra had also developed organically. But to grow as per their business strategy in the next 5 years, it was imperative that these processes were improved, strengthened, and all departments and branches followed standardized best business practices.
High-level implementation scope for the project
Rijul gave a summary of the project summary for Rangsutra as to how they are planning to implement step by step. The entire project was divided into two phases, each referred to as a 'Drop' by Rangsutra and Promantia. The project is also being delivered by our partner - Promantia Business Solutions Pvt. Ltd. Together, they identified the flow of the project.
Phase 1
Implement the core retail process on the system.
POS sales process for transactions in-store or in exhibitions.
Shopify integration for acceptance of orders and fulfillment of these orders from the Rangsutra eCommerce store within the ERP.
Integration of transactions from other channels (eCommerce, MBO) using the existing product order import capabilities and fulfilling them within the ERP.
Manage retail inventory across all channels.
Reporting to analyze inventory and financials across categories and channels.
Configure, customize and set up the core product modules (accounting, masters, warehouse, etc ) to enable the retail processes and to serve as the platform for subsequent phases.
Phase 2
Extend the usage to cover B2B sales, product development, procurement, production, inventory and logistics management, and finance
Configure and setup the core modules ( selling, buying, stores, production, projects, accounting, and assets)
Extend the product to provide the ability to secure/control/report business functions at a plant/branch level (Identified as required functionality for Drop 1 - so solution considers this as in scope.
Load opening balances and historical stock and accounting data from a predefined start point.
Literally tailor-made. Happy weaving, Rangsutra!
They were aware that ERPNext is a generic system and was not created specifically for the apparel or manufacturing industries when they made their decision. But because it can be easily customized, they had high expectations for some functions. They did not want to leave Tally because all of their team members are trained in it. But they noted that Tally is not customizable even if you use the cloud version.
Managing artisans and their output is also a crucial aspect of their work. So they wondered if they have a third-party app integration-ready app. Thankfully, ERPNext provides integration, which enables them to tailor things to fit their operations. Ginesys was one of the several ERPs that they did evaluate. It was specifically made for the garments manufacturing and retail sector, and while APIs were available, customization was again difficult. Another flaw was the price, which was on the expensive side and only provided partial assistance. Unlike ERPNext, which offered reasonable customization for their needs.
They are currently utilizing practically all of the modules. They began by implementing the POS, buying, selling, stock, and e-commerce modules. They are shortly going to implement the HR module. They chose a 30-user license and made sure that each of the 30 users was making heavy use of the program.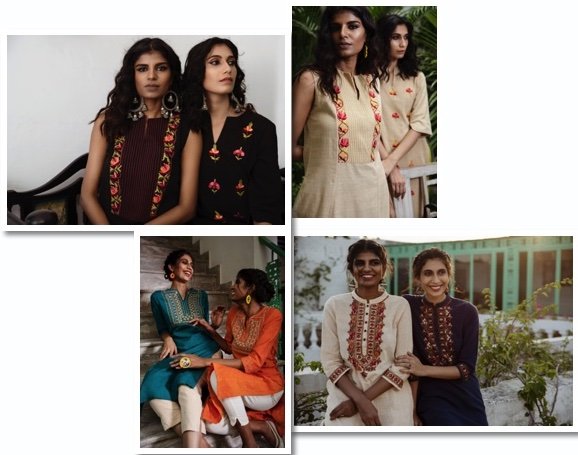 Experience of working with the Frappe Team and Frappe Partners?
Since Deepanshi is involved from the beginning to implement ERPNext, she has been appreciative of the support that is being provided by Rijul from the Implementation team and the Promantia team. Deepanshi iterates, "the team's guidance has been really helpful. The core implementation has been done but we are still in the adoption stage. Since we started using ERPNext fully in this financial year only, the Rangsutra team has got a taste of what the new ERP looks like and how the system reacts. Change Management is the focus right now. The second and another important phase is generating reports and dashboards, we are hopeful for the same. We are positive of this transformation and are sure that this transformation will prove beneficial and will help us achieve new targets." Rijul and Amit help them get a quick review of all the support issues raised. Hari from Promantia is helping them set the helpful processes.
It takes a village to raise a child
I've read the saying, "it takes a village to raise a child". In Sumita's case, the entire community practically came together to raise her brainchild, and by working together, strength by strength, Rangsutra flourished splendidly. In order to give them the freedom to simply tailor their demands to their work, Frappe is delighted to assist them and let them manage their workflow without any time constraints.
---
Take a free ERPNext trial for your business today!




Interested in becoming a Frappe certified partner? Learn more from here.
---