ERPNext Implementation at Eurosteel India
Summary of how Eurosteel India, importer and trader of office furniture implemented ERPNext.
---
"Hi Umair. I am Sujata. remember me?". A cheerful lady self-introduced, when I was building network during lunch at the ERPNext Conference.
"Sujata...", I hesitated for a moment.
"Sujata from Eurosteel India. We must have exchanged more than 100 emails by now!". She looked surprised.
"Oh yeah! (bingo). Very pleased to meet you. Thanks for coming over..".
That's finally how I met a customer with whom I was interacting for months. Eurosteel India is the importer and trader of office furniture. Sujata discovered ERPNext and acted as a champion for the ERPNext implementation. They were able to go-live in less than a month's time, with the help of our remote support.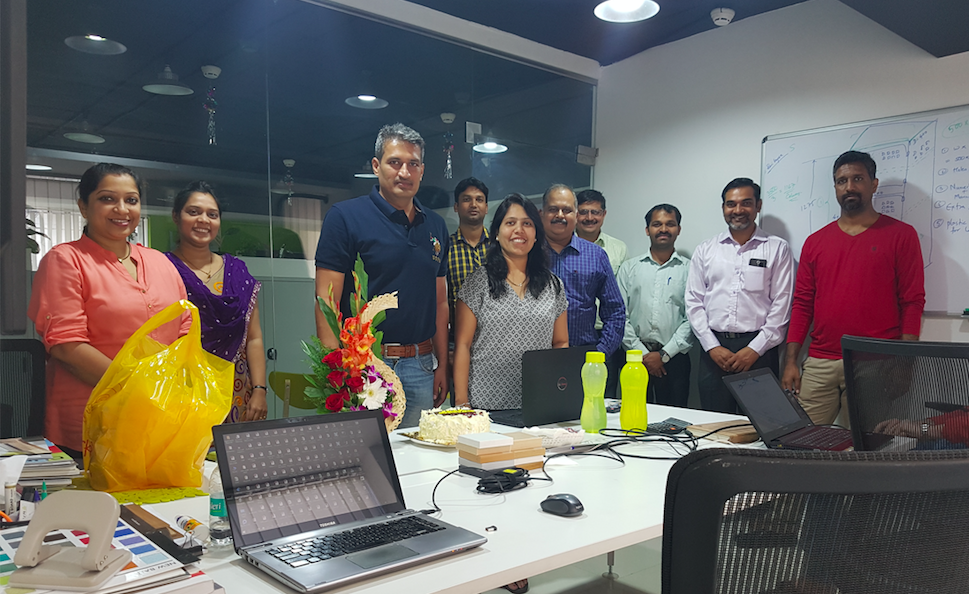 For me, "furniture business" was the keyword here. Over the last few years, we have seen good traction from furniture manufacturers and traders. We still don't know what we did right to make them happy, but for reason (or features) unknown to us, it's working. So I latched onto the opportunity to learn it for sure from Sujata. This is the case study of how ERPNext was implemented at Euro Office Furniture System Pvt. Ltd.


Company
Eurosteel Office Furniture Systems Pvt Ltd., specializes in offering Office Furniture Solutions to the Indian market, it is an associate company of Eurosteel Malaysia, a global player in the office furniture industry.
Euro Group is a public-listed company in Malaysian stock exchange & is backed by a group-wide workforce of approximately 700 employees and sales network that spans across five continents.
EURO-Group is one of the largest Asian Office Furniture Manufacturer and Exporter specializing in Office Chairs, Workstations & Steel Filing cabinets.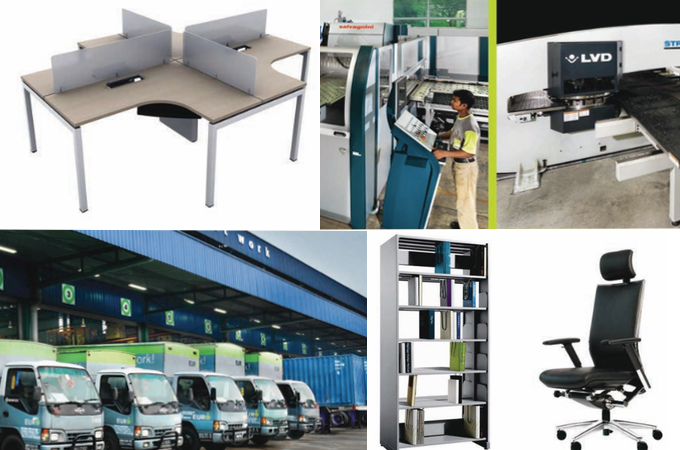 Before ERPNext
It was just spreadsheets and Tally.
This is the case with almost all the companies who signup for ERPNext. In the early days of business, they get started with the most basic piece of software. But as a business grows, managing operations starts to get out of their hand. Something similar happened with the Eurosteel as well.
For Eurosteel, mess with inventory management was the biggest inspiration to lookout for an ERP solution. Spreadsheets were just not good enough to track real-time inventory. Also, it wouldn't intimate stock manager what to buy, when and in how much quantity. It often lead to stock-outs, and over purchasing in some cases.
When we were deep down burdened with the inventory and other administrative hassles, need for an ERP solution was realized.
ERPNext Implementation
Whenever we tried implementing new software, we saw the resistance from the end user (something universal). They would compare the usability of a new system with the legacy system because they are so good at it. In the case of ERPNext, it was an easy task. Our users loved its simplicity.
Training new Users on how to navigate around and create transactions was not a challenge. They were able to easily pickup up referring to help content and by creating dummy entries in the test account.
Another key for the successful implementation was a phase wise implementation. We rolled out one module at a time. Currently, we are live with the core modules (sales, purchase, stock, accounts). We are planning to implement other modules in the near future.
Why ERPNext
User friendliness would be the first reason. We mean it, because we were using Tally till now (you see?). Adding hoards of features looks goods. But if it's not easy to use, it just doesn't break the wind.
Most Liked Features
All the features related to customizations.
In our transactions, we needed to capture more item details like volume (m3) , wt & no. of packs. We were able to capture all these details in the customer master itself by inserting Custom Fields.
Also creating new print formats in ERPNext is a cake walk. It's really amazing to create something yourself which you believe could only by done by a genius-looking-programmer.
Also, ERPNext offers important stock and accounts reports out-of-the-box. It reflects the overall health of our organization right on our face.
New Features Expected
Oh! You really want to listen. We have a long-long list ready for you. And heree weee go.
Sales Funnel Report in value terms (which is currently in quantity terms).
Opportunity Analytics Report (similar to Quotation Trends or Sales Analytics).
Ability to create Query Reports from our hosted environment.
…. and rest are in the Github Issues, where your feature suggestions on ERPNext are tracked.
Learning from the case study
We need to interact more with the ERPNext community. And we seem to be getting better at it. Now we conduct two hangout meetings in a week to interact with the community.
Onboarding on ERPNext should be very simple. In the ideal case, a new business should signup for an ERP solution from day one. However, blame the bad impression about ERPs or limited technical expertise of manager, it doesn't happen. They would hunt for the ERP when its bit late. Since they were able to implement ERPNext themselves at Eurosteel, it just confirms how easy it is to onboard ERPNext.
Users love the freedom to customize. Perhaps that's why we see ERPNext being used in a way it was never intended or designed to be used.
The secret of why furniture businesses love ERPNext remains a mystery, so expect more case studies on this front.
Got an interesting ERPNext story to share, we would love to cover it here. Drop us a line at hello@erpnext.com
---

Umair is one of the co-founders of Frappe and VP - Partnerships. He has lead support in the early days and driven implementation cadence.