Swiss corporation, Diethelm Aufzüge AG, selects ERPNext to digitize its business processes.
Diethelm Aufzüge AG was able to scale its company and simplify operations more easily by using ERPNext. Here is their story of achievement. To learn how it worked, continue reading.
---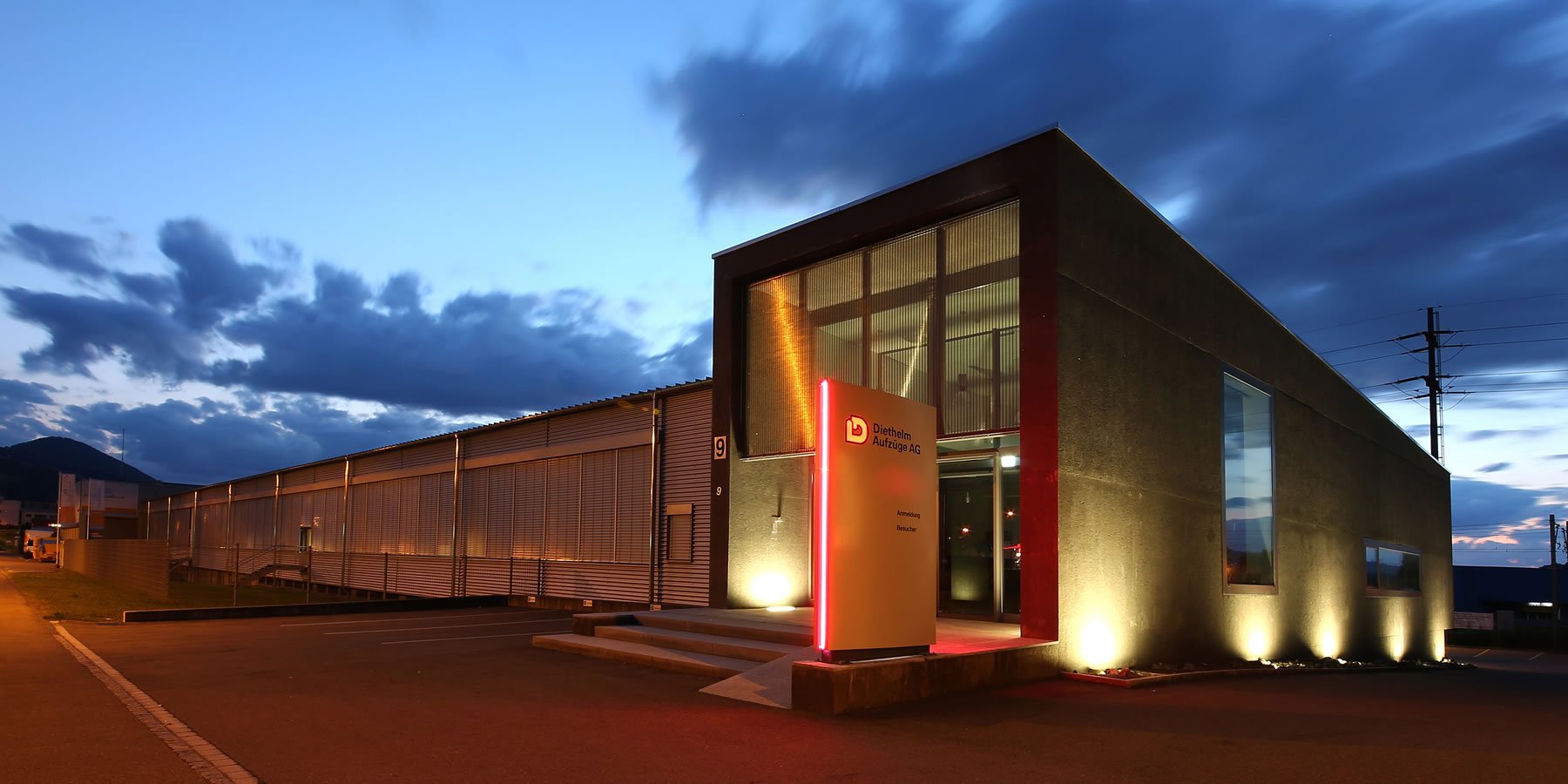 Christoph Diethelm is working in the IT department at Diethelm. He also contributes to the creation of new products, future strategies, and some purchasing procedures. He spent his years before working at Diethelm Aufzüge as a system engineer and later went towards application development. After joining the family business, he learned to manage the open source ERP they were using at the time, which was quite frustrating because small changes like adding a field took up a lot of time. His enthusiasm for creating applications makes software development the most fascinating aspect of his career. He gets the impression that there is constantly a game going on where you are looking for a hint that cannot be answered right away. And if you can solve it, it's a lovely thing and it makes him happy.
Diethelm's processes resemble Frappe's in many ways. They are open-source enthusiasts, have a small hierarchy, and have a flat reporting structure. Christoph has been looking up to his father for his leadership abilities. He claims that his father put a lot of effort into building this organization into a valuable one. Outside of the company, Christoph enjoys programming, riding, and skiing when he is not working. Currently, he is enjoying working with three more siblings in the family business.
Here, he describes his experience using ERPNext and how it has aided Diethelm to become the best elevator manufacturer in Switzerland.
Learn about Diethelm Aufzüge AG
Diethelm Aufzüge AG, a Lachen-based lift company founded by Hansruedi Diethelm in 1990, has been actively involved in the building of lifts since its inception. They initially installed elevators made by various manufacturers. In 2001, they started building elevators themselves made in Switzerland. Trumpf deployed the first laser system in 2009 in an effort to replace the plasma system and enable high-quality and fast part cutting.
In May 2012, they took over the Swiss Lift facility (control manufacturer) in Kleinandelfingen ZH, which manufactured controllers for Diethelm as well as for export, with the goal of providing "Quality from Switzerland." As a result, they were able to produce their controllers and further enhance them.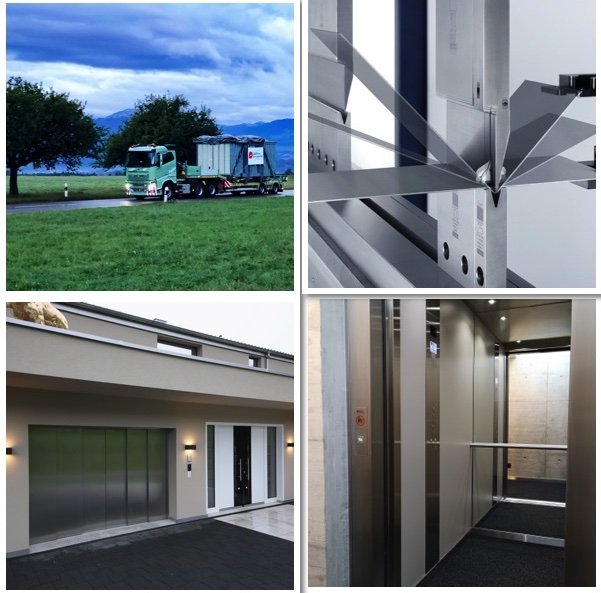 As the space in Vorderthal got too small, they had to move their headquarters to Lachen SZ in 2013. As a result, they also moved into a cutting-edge production facility. They released their new controller DI06 on the market with the first in-house circuit boards in an effort to increase production depth. To keep the lift operating at its best, this includes more stability and configuration options.
In 2020, they installed the first step toward a fully automated sheet metal production with a 650-ton sheet metal storage attached to the Laser Cutting System. In 2022 they further enhanced their automation with two bending robots.
They are delighted to have surpassed 100 employees this year and further wish to build a strong team.
Exploring ERPNext
Christoph has good experience in working with ERP systems. In their search for a decent ERP, they have explored 3 different solutions. They chose ERPNext after they saw how quickly they were able to create custom forms, fields, and doctypes. When they initially came across ERPNext, it was in version 12, they weren't really impressed. They made the decision to move forward when version 13 was later released. In the past, they have invested in a number of different open-source initiatives, their former ERP, Averp, was also open source. The previous ERP was only a network-based system and not a cloud-based one. Additionally, they wanted its employees based in other places to have access to the software.
Users were only able to edit documents locally, they couldn't work remotely. Everything had to be over VPN and printouts. Now they have arrived at a digital age with the help of ERPNext.
Second, because ERPNext is open-source, users can customize it in any way they see fit by adding their own applications, fields, data, etc. The system starts to work its magic after a short while.
Thanks to the dashboard in ERPNext, they can now see things more quickly; in the past, they experienced issues with their cost systems while trying to read the reports on the excel sheet.
They are using accounting, HR, manufacturing, support, stock, purchasing, and selling modules. They use a special form to keep track of the inventory and issues with the elevators. Christoph believes that purchasing ERPNext was a great financial investment. He finds ERPNext to be more economical than Averp, and the new features are the cherry on top.
Implementation team to the rescue
Mayank was the initial Account Manager when Diethelm came to Frappe last year. With him, they finished phase one, which featured Swiss-specific customization and fundamental modules. Later, our partner Wolfram Schmidt from the German-based Phamos GmbH joined in to handle the customization.
They went live after finishing this customization, and then they added fresh developments that were deferred to phase two. After receiving a handover from Mayank, Rijul was considering phase two.
Three developments as well as numerous support issues were part of this phase. The changes included:
A change to the abacus that was exported in XML format for use with their accounting software The previously created functionality had to be placed on the item level due to a Swiss statutory regulation.

A completely redesigned field servicing module.

There was another change in the way they handle work orders.
Around this time, our solutions team disbanded, so we essentially had no internal resources to handle these demands. Additionally stepping forward to assist in identifying and resolving framework and development-related problems were Shariq and Suraj.
These problems were difficult and difficult to replicate, thus they took a while to solve. Developers learned that some requests required fundamental changes that simply cannot be made at the whim of a single client. However, the team was eventually able to remedy it before their renewal. Additionally, Mayank renewed Diethelm's account twice with success.
The advantages of selecting open-source software
Being a fan of open-source software himself, Christoph appreciates ERPNext. It's amazing how quickly he can access GitHub, see the code, and correct mistakes. They would not have been able to inspect the code where they are having trouble because of the closed source working environment in SAP. Although open-source software and closed-source software both have flaws, open-source software differs in that you may go back and make the necessary changes to suit your needs. The Rest API provides good connectivity for mobile applications.
ERPNext receives a rating of 4.5 out of 5 from him. He continues, "being connected to the ERPNext is a wonderful thing, keep up the excellent work. For anyone looking into a new ERP System and wanting to customize a lot of things, my advice would be the following: Look at ERPNext's processes and try to implement them in your business structure. You will see that this is easier, faster, and more structured than your current processes. In 90% of cases, there is no need for huge customizations."
They have built two custom applications with erpnext:
Timer:
This is for employees to check in and quickly see their outstanding holidays. This connects to standard ERPNext documents and replaces their fingerprint time terminals from the previous system.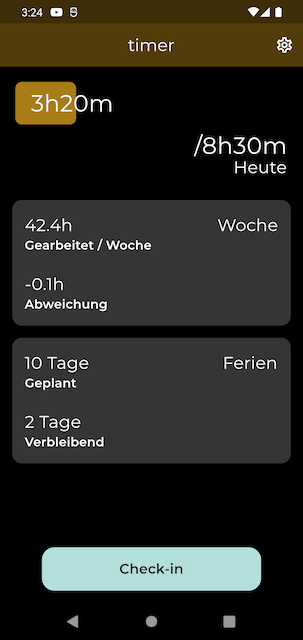 Insider:
Users can see all the elevators and issues attached to them. They are able to manage projects and tasks. They also have their to-do list on the home screen.
Also for manufacturing, the users can simply scan the data matrix code on the production item and see all the work orders created for this part.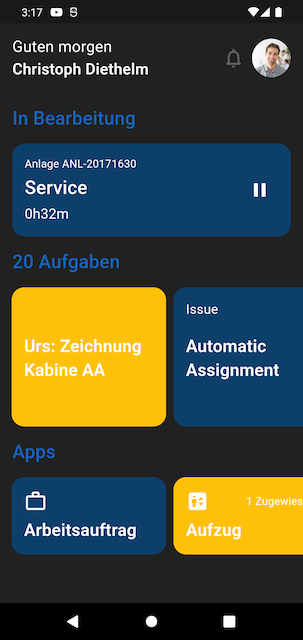 They have attached the apps with the standard REST API from Frappe. The apps are built using flutter/swift.
Wrapping it up
ERPNext enabled the team to use a single solution while previously Diethelm had separate software systems for HR, Sales, and Manufacturing. The configuration of the whole system satisfies their requirements. Their workflow has become more effective as a result of Frappe's happy efforts to make their lives easier.
The customization feature is the icing on the cake. They were able to create the custom programs Timer and Insider using ERPNext. This enabled them to successfully handle their tasks.
---
Take a free ERPNext trial for your business today!




Interested in becoming a Frappe certified partner? Learn more from here.
---