Implementing ERPNext at Al Farsi
In October, I had the opportunity to travel to Oman to implement ERPNext at Al Farsi Medical Supplies. I'd like to share my amazing experience on the same.
---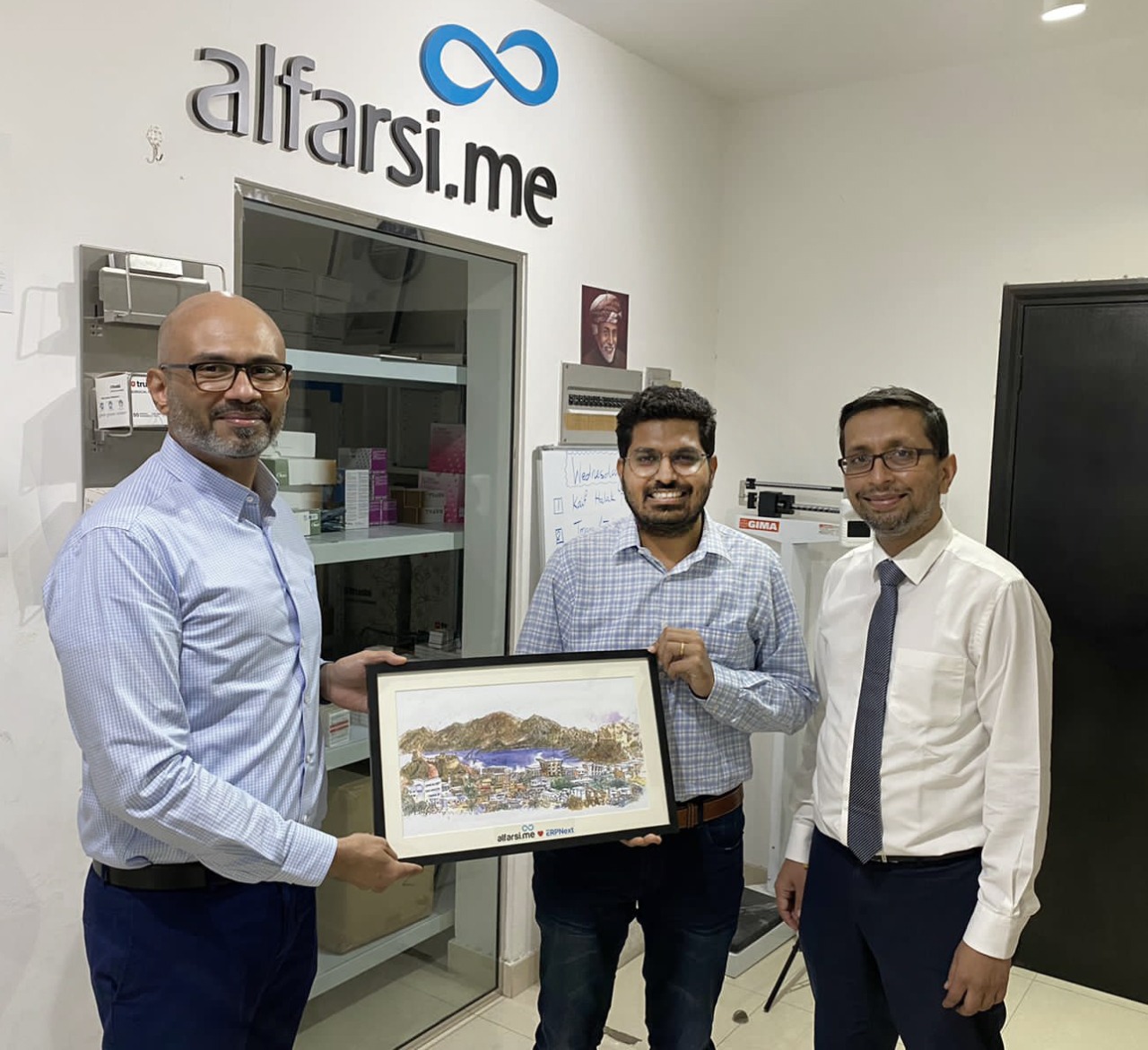 (L: Saju - CEO, Myself: Dharmesh -ERPNext Consultant, R: Shivkumar - Director)
People do get butterflies and feel anxious while starting their first onsite visit. I too felt the same. This story is about my first on-site experience at Muscat - Oman. I was not expecting the opportunity to visit this country, but looking at the progress of the implementation project for the past 6 months, my presence was necessary. It was really exciting as well as a challenging moment for me to work onsite as it helped me learn a lot. I am glad to share my first on-site experience on implementing ERPNext at Al Farsi.
Let's understand Al Farsi
Al Farsi is a fast-growing, mid-sized healthcare distribution and manufacturing business. In the Dental field, they are full-service providers. Al Farsi offers guidance to their customers in selecting the right supplies and equipment including complete dental clinic set-ups. The dental service division offers both repair and preventative maintenance for dental units, equipment, and autoclaves.
Saju - CEO at Al Farsi, identified paperwork as a key hindrance to their growth plans. His sales team was spending far too much time in the office and their back-office team was juggling multiple excel sheets doing daily tasks. He realized the need for an ERP system to support Al Farsi's next phase of growth. After evaluating multiple ERP systems, Al Farsi selected ERPNext, as they were impressed with the capabilities and user-friendliness of ERPNext.
Path to successful implementation
Before I considered myself to be there in Oman, I approached Amit and the team, asking if we can arrange for one of our partners to complete this implementation. With the help of Bopanna from the Partners team, we found some partners. Since the client was not confident post interacting with the partner, Saju wanted us to be present in person for perfect implementation.
Difference between an on-site and remote implementation
Since we are a remote working organization, the expected end date of a project never changes, but the start date always slips and often slips significantly. We started conversing frequently with Saju and the team to understand the exact progress and showstoppers. It helped us align the tasks with clear and aggressive but achievable timelines.
Being offsite, I work remotely under different circumstances, but it changed while working onsite. The situation was different, there I felt the pressure of being responsible, accurate, and sticking to the timeline. Which is a bit difficult sometimes working remotely. Even the work was a little challenging there but I enjoyed the pressure and the difference in the working environment.
Along with this, I also had some other preassigned projects to work upon within the scheduled timeline. This was well communicated with Saju and he agreed on the same. As the Al Farsi project in Oman progressed as per what we planned, I had to delegate one of my projects to Dipen to not let go of the attention from the project, due to schedule clashes. Dipen accepted it and worked on it progressively.
Mission ERPNext
On reaching Muscat, my work was initiated on the same day. I got a chance to visit their Manufacturing and Distribution warehouse. I enjoyed the roads in Oman while traveling to their warehouse. Visiting warehouses helped me understand their business more in detail and was trying to map it into the system in the back of my mind. This also helped me kick start my activities.
After we reached the office, Saju introduced me to the employees in Al Farsi and also made them understand the objective behind my visit. I arranged some sessions with the users to show their effectiveness and usability with the help of their day-to-day real challenges for their future progress in ERPNext. Their keen interest in the effectiveness of the system was already being observed in the session.
Straight roads do not make skillful drivers
Project execution was on track as per the plan made by us, but while analyzing the Inventory part and their buying process, I came across an issue that could have been a barrier to them in executing the implementation.
The issue was based on similar batch numbers for different products, they trade in 10000+ items. There is a possibility of duplicate batch numbers and we already had 40 to 50 such products with similar batches. This was the exact situation I faced in my past assigned projects, hence the solution was very clear in my mind with some slight tweaks in no time.
I approached our Solution team (Rohit and Krithi) and explained the situation, they developed the same within just 6 to 7hrs. Krithi was in constant touch with me to make sure my implementation was not impacted due to this while testing.
Looking at this Saju was happy with our quick responses to their challenges and giving solutions at the same time. He appreciated us with his kind words saying "This couldn't have been possible if it was offsite" and quoted us as "Magical Team!"
While the solutioning team was working on the development of similar batch numbers, we started with our other tasks to speed up as we were clear with all the processes in the organization. As there were 4000+ opening invoices we started uploading the same with the opening tool. We did face challenges to upload the reference number for those invoices but we overcame it by adding some custom fields in invoices and updating the invoices with data import. Also found some limitations in the opening tool to import Forex Invoices as opening, which was later done with Multi-Currency Journal Voucher.
We completed our masters, stock openings, and finance openings into the system and asked users to start their day-to-day transactions exclusively from ERPNext. That was the happy moment on 26th Oct 2021 to say Al Farsi went live with all their transactions.
They got the idea of the effectiveness of ERPNext on their business from day one, they decided to buy Ipads to record transactions on the go while their salespersons are on the field.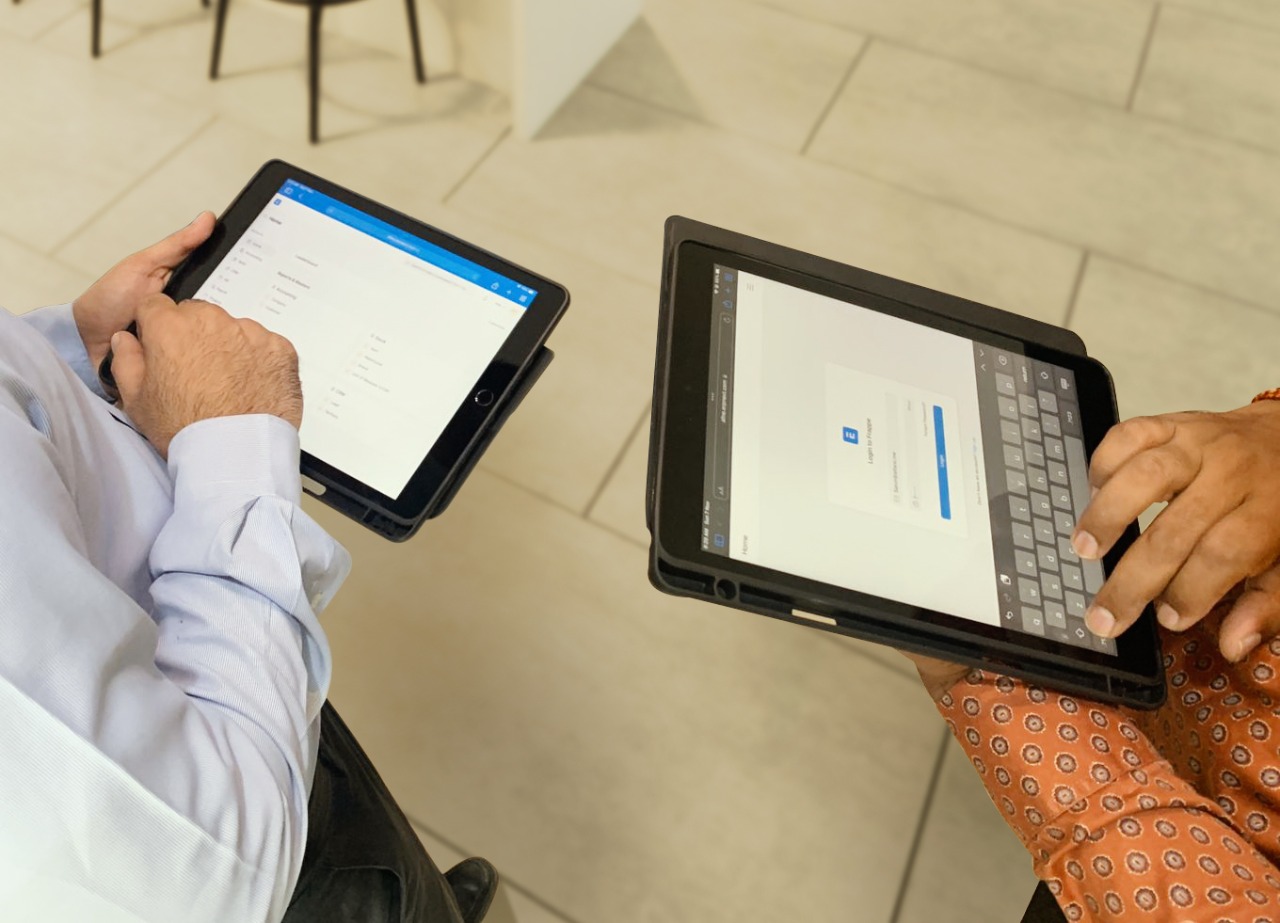 (Sales Team working at Al Farsi)
## Challenges faced by the users We had announced the UAT for the users with real day-to-day transactions in parallel with legacy systems. At the same time I observed that the users were addicted to their legacy system while searching for the items. To minimize their efforts we had to add the old item reference number to each item and make the same searchable to keep the momentum, fortunately ERPNext had the capability to customize which made it easier for us to work further. As the UAT was in progress, we decided to began by designing the print formats as per their requirements. Saju himself was keen to see on the fly reports. Designing is too easy in ERPNext and he couldn't stop himself and helped me in the same along with some HTML tags. ## Words of appreciation by team Al Farsi Saju adds, _"I underestimated the challenges of implementation, mainly taking the time between an actual business along with other commitments like ISO implementation and the resistance to change within our organization. We were increasingly getting frustrated and even felt guilty dialing into weekly stand up-calls without much progress to report. We needed help and asked for on-site support to get us over the line. I am so glad we did it._ _Dharmesh knows his trade and impressed us with his functional and technical skills. He also got along brilliantly with our team. "Hey, Dharmesh" was our code word to get things done during the implementation!. We benefited greatly from the on-site support and I recommend you make this part of your standard offering. I also want to thank all of the ERPnext team who made our implementation happen._ _Most of our sales data entry such as quotations and sales orders are now done almost exclusively from mobile devices and outside of the office. Our back-office loves the connections feature and the bulk uploads. Our customers and suppliers have also noticed the change in speed and style of our communications with positive feedback. I can sense an 'ERP bounce'!_ _Lastly, I am proud that an Indian company has developed such a world-beating product. Well done and keep up the great work."_ ## Gratitude to the Al Farsi team My travel was scheduled from 13th Oct 2021 to 11th Nov 2021, During this trip, Saju took very good care of me and made my stay comfortable. The stay was arranged in one of the prime areas in Muscat at their guest house which was 20KM away from the Al Farsi Office. My pick and drop were taken care of by Saju. I enjoyed my Diwali time by visiting some places and temples in Oman.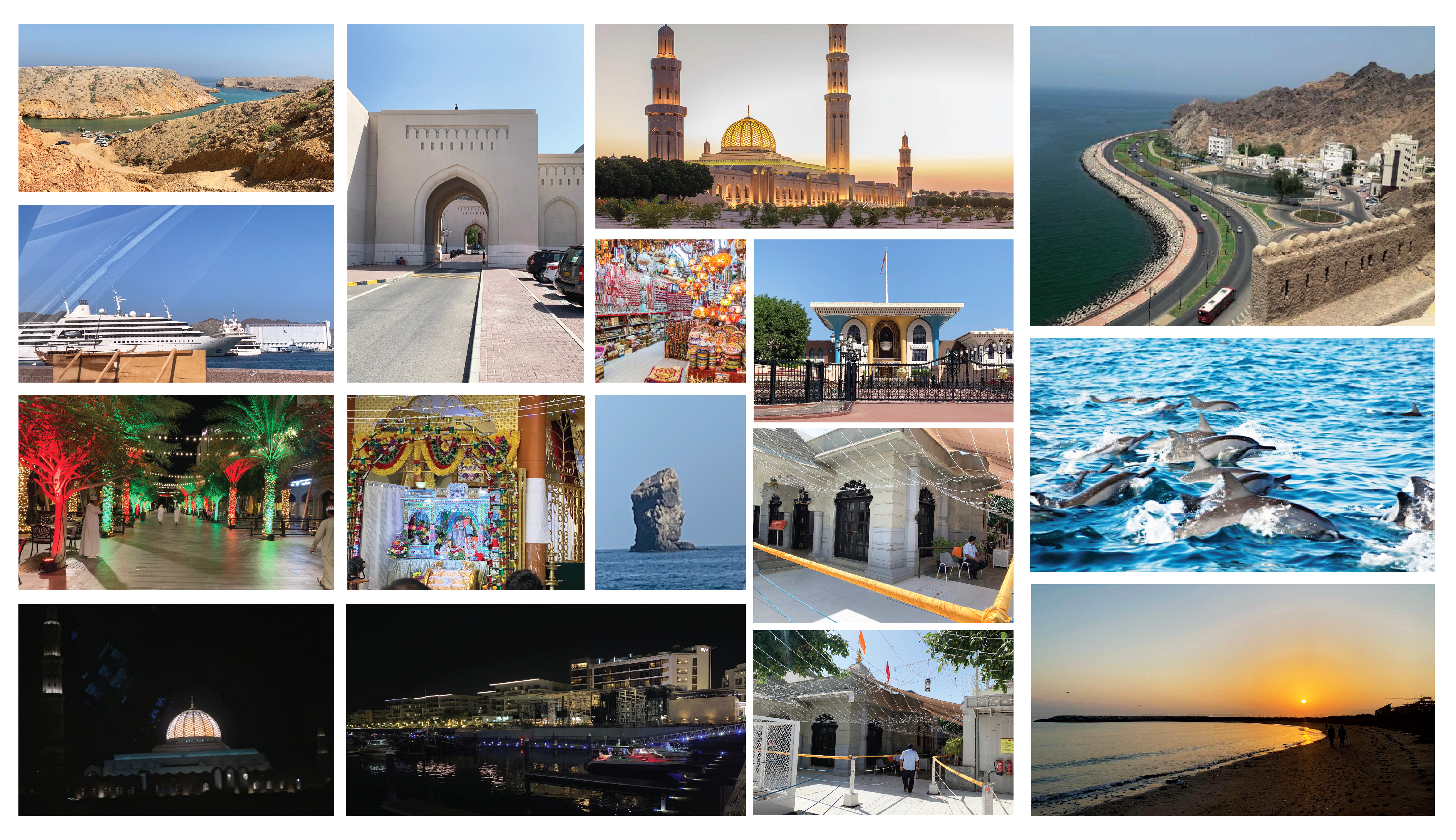 (Oman is a land rich in remarkable landscapes, historic places, traditional souqs, and interesting villages. I got a chance to explore a bit of it. The country's capital is Muscat where tradition and modernity sit side-by-side, one should visit at least once.)
---
Take a free ERPNext trial for your business today!




Interested in becoming a Frappe certified partner? Learn more from here.
---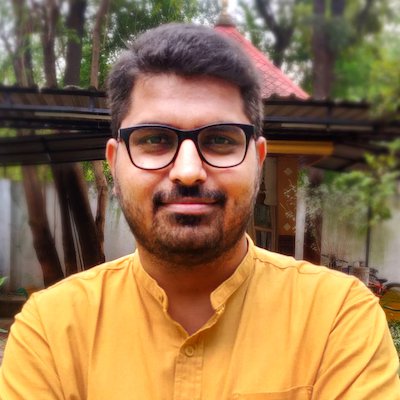 A product enthusiast, who likes to implement and give consultation on ERPNext.