Frappe Partner ALYF's journey with ERPNext in Germany
Raffael Meyer's story of how ALYF GmbH found footing in Germany to promote and support the growth of ERPNext
---
The open source community, especially Frappe's, seems to exist in the wide diversity between technology and business and yet works as a unified team that strengthens and contributes to both these aspects equally. Last week, I spoke to Raffael Meyer, the Managing Director at ALYF GmbH (Pvt. Ltd.), whose journey has found the perfect space as a developer and an entrepreneur.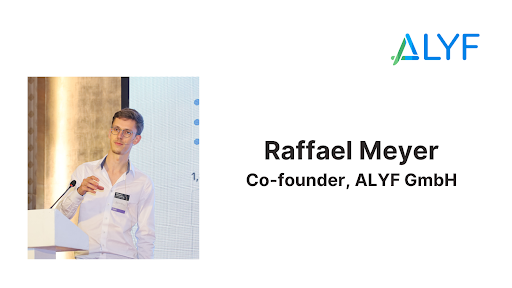 Learning that Raffael has been one of Frappe Framework's biggest contributors, I was looking forward to our afternoon meeting to hear the story of how he engaged with Frappe Framework and the ERPNext community to eventually create and manage his own business.
Post some quick introductions, our conversation swiftly delved into his journey as a developer that began in his college years, during his Business Informatics degree. Back then, his friend Samuel (now co-founder of ALYF) was checking the market for available open-source CRM solutions. Samuel discovered ERPNext and shared it with Raffael who was instantly intrigued to get to know the system better.
"I started doing initial development projects. One of the first things I did was build an integration with Zapier. Once I wrote a connector for ERPNext, we could connect it to all sorts of API's like Google Sheets or thousands of other apps. "
After a few months of trying out ERPNext, Raffael attended an ERPNext user meet-up in Germany. At the event, he spoke with a few companies that were interested in using ERPNext as their system and immediately saw an opportunity in pitching himself as a consultant. This worked because, at that time, there weren't any dedicated implementation services for ERPNext and moreover, Raffael had built the knowledge and technical know-how to help these organisations use ERPNext effectively.
Since he bagged his first clients from the ERPNext meet-up in Germany, Raffael began freelancing. He spent his time working with local businesses and helping them benefit from ERPNext. This was the point where Raffael and Samuel noticed that putting down a foundation for a business that customised and implemented Frappe Framework and ERPNext was a possible reality. They decided to incorporate in 2020 as ALYF GmbH.
Image:ERPNext community meetup in Germany
Ask any entrepreneur, their answer will be the same. Start-up costs are scary. The preparation and paperwork, renting an office, building a website, and staffing; is a commendable cost of effort and money. Yet, owing to their enterprising mindset, Raffael and Samuel got it done. And as I was told, their business picked up really well. A big-sized client in their first month helped them cover a number of their bases when it came to kickstarting their operations.
As the years went on, projects trickled in from bigger and bigger clients. These were the framework customisation projects that made it possible for Raffael and Samuel to keep their offices running. A lot of their previous clients had consisted of small companies who just needed basic ERP implementations. Although these companies didn't bring in much revenue, these projects came with the realisation that localisation of any software becomes incredibly important to the success of their implementations in SMEs.
Raffael decided to focus on bridging this gap. Even as ALYF's business was doing well, his contributions to ERPNext and the Frappe Framework didn't stop. He has been continually working on improving localisation, one of the main factors being translations.
"It is an ongoing topic. A lot of the things we did were just to improve localisation in the sense of making everything translatable to German. Everything, anywhere in the system should be able to translate correctly, and this comes up again and again. An example of this being a strong requirement is from one of our biggest projects, for a fishing club here in Germany. "
This comment helped our conversation segue into discussing one of ALYF's biggest clients in terms of number of users; The State Association of Fishing in Saxony. Saxony's widespread fishing club uses customised Frappe Framework and some ERPNext modules as their management platform and entails one of the biggest projects the software has seen. The system has over 1000 users, data management for over 45,000 members in the fishing club and a variety of functions from buying and selling, management of master data, fishing permissions, waterbodies, fish populations and so much more.
"Fishing is a really big thing here, and this organisation is structured in a large hierarchy; one roof organisation at the state level and three regional organisations who in-turn have 600 local organisations. They were very specific about their requirements, and the entire system had to be in German. "
The first usable version of this management system took 3 months to develop and it is still an ongoing project. A roster of 45,000 members and 1000 users on a single system sounds impressive indeed but comes with its own set of challenges, the major one being security. In a small organisation, data protection concerns don't come up as often, since it doesn't matter that users can see each other's data. But with bigger organisations, like this fishing club, keeping data confidential is key. This pushed Raffael and his team to develop an elaborate permission management system that gave access as per each user's designated role in the system.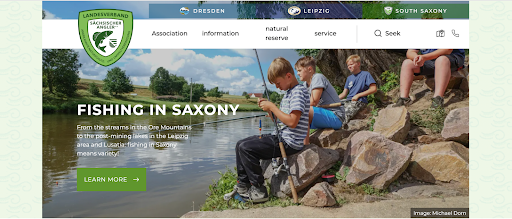 Image:Saxony's fishing club website
Moving on to more recent developments, ALYF became a Frappe Partner in August 2022. Raffael and his team did this to step up their business end. On the technical side, Raffael already makes a large number of contributions to Frappe Framework and ERPNext's security measures and translations; and also maintains separate apps for things like German tax compliance. But as an entrepreneur, becoming a Frappe Partner was his move to build newer streams of revenue like hosting and product warranties.
"We've not been a sales-driven organisation until now but with this bronze partnership, we want to switch lanes and keep growing from here. "
ALYF's team now includes more developers and consultants, which has led them to increase productivity, have a larger bandwidth and move into a bigger office space! Although slow and organic, their growth seeks to match and promote the quality of their dealings when it comes to both, business and technical knowledge.
On an ending note, we discussed future plans for ALYF and its team. True to the person I'd gotten to know during this interview, Raffael iterated that he wants to continue being a top-level contributor to Frappe Framework to make it more localised, safe and inclusive. At the same time, he wants to collaborate with Frappe as a partner to strengthen his organisation fiscally as well. Additionally, his team is inclined to increase their presence on Frappe Cloud Marketplace to offer a wide range of apps and integrations.
---
Take a free ERPNext trial for your business today!


Interested in becoming a Frappe certified partner? Learn more from here.
---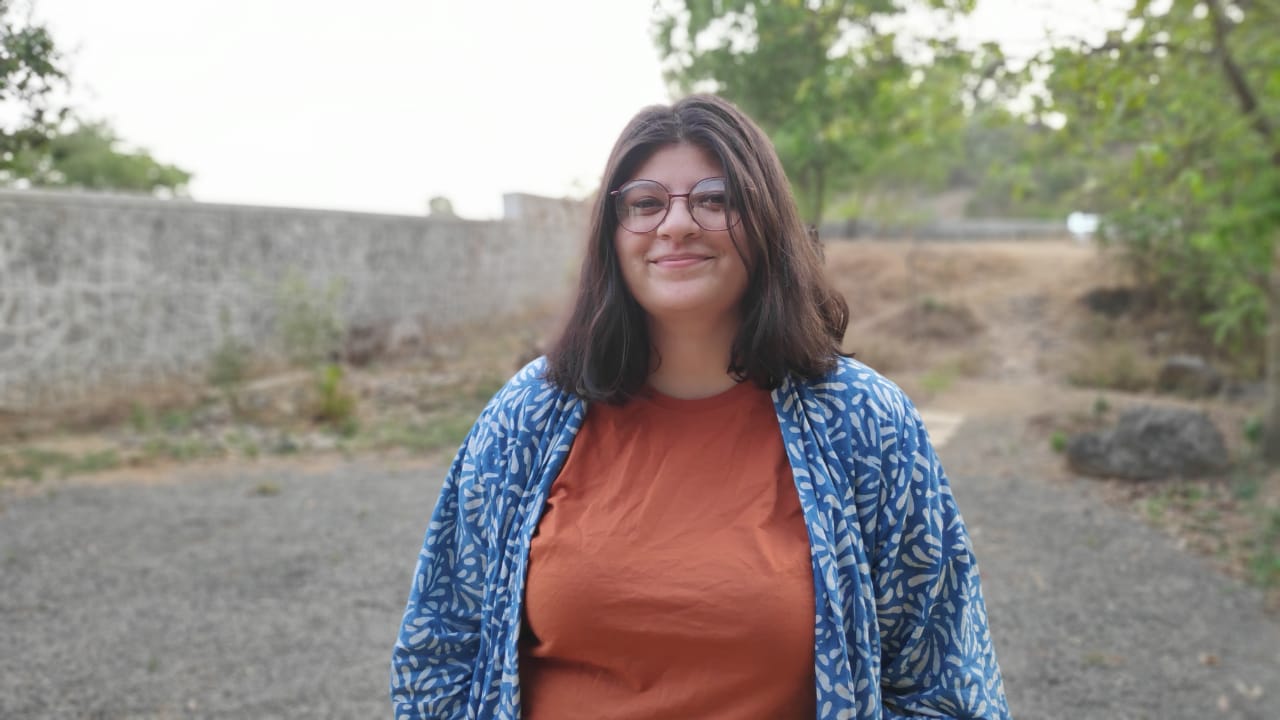 Foram is a spoken word poet and freelance writer. She works in marketing, screenwriting and video production.