Frappe collaborates with Accurate Systems in KSA for ERPNext.
Accurate Systems provides software development services in the Kingdom of Saudi Arabia. This is their story on why they chose ERPNext over Odoo and other software.
---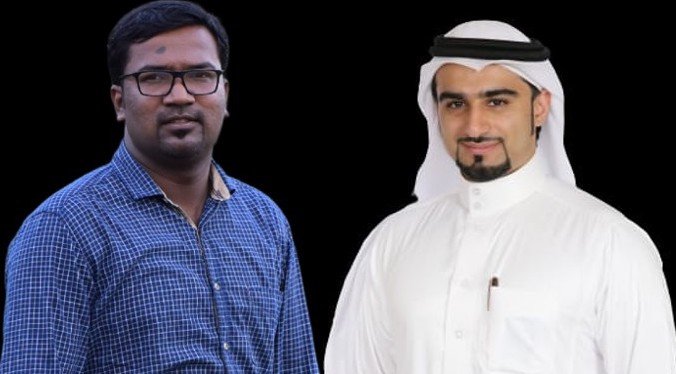 (Sreesanth Vithan - Business Development Executive, Mohammed Abukhamseen - Co-Founder at Accurate Systems)
"A developer should never meet the customer. They'll have unending fantasies and want the developer to create extraordinary features."
Mohammed Abukhamseen - Co-Founder, Accurate Systems
Introducing Accurate Systems
Accurate Systems was founded by Mohammad Abukhamseen and Mohammed Wosaibi in the Kingdom of Saudi Arabia. Their main goal is to offer great services and enhance their clients' businesses' overall market growth. They primarily provide their services to small and medium businesses.
Mohammed Abukhamseen is a computer science graduate. Prior to founding Accurate Systems in 2016, he worked with a company on Oracle and web-based technologies. After a year and a half, he finally had the chance to work with Saudi Aramco. He gained a lot of exposure to the technology sector there, including SAP ABAP, BI, dashboards, etc. He was also employed in Cognizant as a BI Consultant, where he received a wealth of information.
Mohammed has been a long-time community member of the ERPNext Community. He has attended the ERPNext conferences in the past in India, therefore he is eager to do so again this year. This time, he plans to meet with developers and other partners to talk about how to improve their collaboration and put new ideas into practice.
Sreesanth Vithan is working with Accurate Systems as a business development executive. He has completed his Master's in Computer Applications and is working in the ERP industry for almost a decade now. He was introduced to Mohammed in one of the local conferences, and they decided to team up and grow together.
Sreesanth and Mohammed are thrilled about their adventure of digitally transforming businesses. They believe that no other brand, but ERPNext, would have provided them the freedom to use and execute software following the requirements of their clients. Let us understand their story about selecting ERPNext, the collaboration with team Frappe, and their assessments of the KSA market following the implementation of more than 50 ERPNext projects.
Exploring ERPNext
Mohammed's cousin first enquired about his knowledge of free accounting software and if he could assist him in locating one. Odoo was the first company that sprang to mind. In 2015, Odoo reached version 7. He disliked the customer journey and the UI and UX because it was highly complicated. Together, Mohammed and his cousin approached other businesses to deploy Odoo for them, but they encountered numerous challenges.
When one of Mohammed's friends advised him to visit ERPNext, he wasted no time browsing the website and the stories. He was astounded by the free trial and delighted by the user-friendly interface. "This is it", he told himself, with a sigh of relief. He spent a significant amount of time learning the framework, which enabled him to advance his understanding of customization and the creation of unique apps. This is how he began using ERPNext.
Team Accurate Systems on roll
Saudi Arabia experienced an oil crisis in 2015-16, and major corporations also felt the pressure. As a result, Mohammad developed a backup plan for himself, which resulted in the founding of Accurate Systems. With a team of five, they are implementing ERPNext globally. To date, they have implemented more than 50 ERPNext projects all across the world.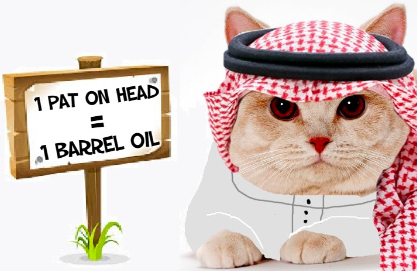 A few years ago, people were unaware of the widespread use of ERP software, thus they were persuaded to utilize ERPNext by Rushabh, Founder of Frappe. They encountered difficulties spreading brand awareness. It was difficult to persuade users to adopt ERPNext because the majority of them were already using Tally and Zoho. Although the legacy users recognized the capabilities of ERPNext, they were opposed to using new software.
Mohammed has also collaborated on feature development in ERPNext with Havenir Solutions. They worked together to support KSA's e-invoicing.
Why a partnership with ERPNext and not Odoo?
Mohammed and Sreesanth debated whether to grow with Odoo or ERPNext, and Sreesanth suggested they grow with ERPNext. He chose to propose ERPNext over Odoo because team Accurate has experience working with a variety of supply chain management businesses, and he believes ERPNext is more capable, versatile, and has better SCM features that will speed up problem-solving for them.
Before joining Accurate, Sreesanth's previous assignment was with Odoo. After working with Odoo and ERPNext, he understood the reasons why growing with ERPNext would prove to be logical and good.
Sreesanth says that ERPNext stands apart due to its ease of customization. Adding the field, and columns and modifying it as per the customer's needs is excellent.
In ERPNext, a client can use complete software for free but in Odoo, the customer must purchase proprietary modules. Additionally, version 14 has an improved and user-friendly version that is better and enhanced. ERPNext is one true and completely open-source application. Whereas, Odoo is open-core. This means that if you want to use enterprise features, which have the latest UI and required integrations, you have to subscribe to Odoo Enterprise, else you can't use it.
The second feature he finds valuable is Supply chain management, where the selling and buying modules are really well connected.
The project module is the third unique aspect of ERPNext. Task management and timesheets are part of Odoo's project management module. In ERPNext, It is extremely effectively integrated with stock, accounting, and procurement. This is missing from Odoo.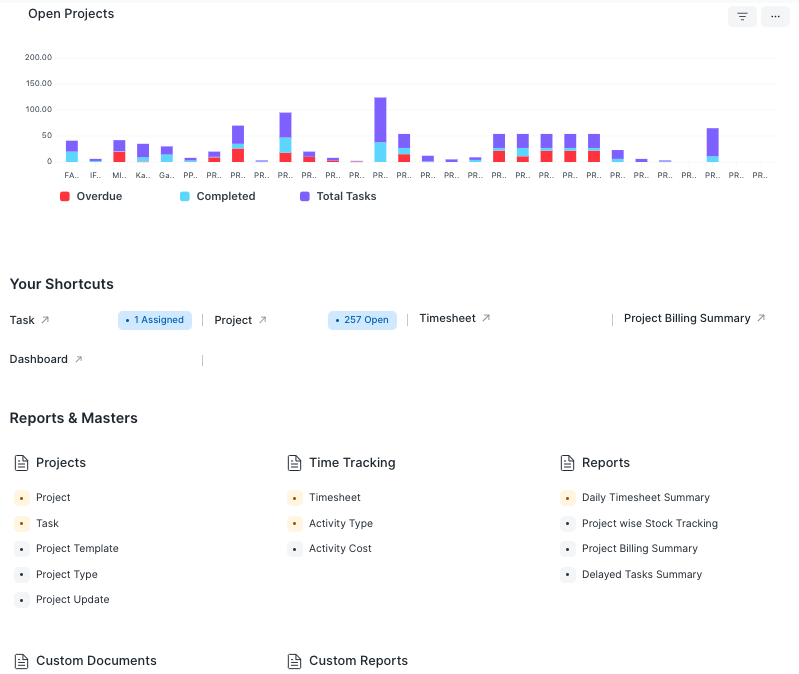 ERPNext for the KSA market
Mohammed and Sreesanth have studied the KSA market, and they have understood the potential of ERPNext. The project management capability in ERPNext will enable them to implement largely in KSA. Projects are often used to keep track of things like tasks progress, invoicing, and procuring materials to list a few. Mohammed suggests that improving the Project module's capabilities further can be beneficial to them in the near future as an ERPNext partner.
They are currently attempting to target Saudi Arabia's major construction projects, manufacturing, and contracting firms. After the covid phase, they started to develop quickly, and the team intends to maintain this growth rate while also accelerating and expanding.
Additionally, they are keen to conduct roadshows and meet-ups around ERPNext in the KSA region to raise awareness.
Vision for Accurate Systems
Mohammed claims that in the early years of Accurate Systems, he operated as a one-man army, overseeing all aspects of sales, marketing, development, and implementation. Therefore, there was a significant failure rate. One of his co-workers proposed they begin hiring and dividing the tiny crew into other departments. Never let the developers interact with the clients since they will begin daydreaming endlessly, become overwhelmed, and want more customizations. They employed more personnel and organized themselves shortly after they expanded.
They want to serve as a business advisor and offer several solutions to other companies in all sectors. They simply don't want to be tied down to a single product and would rather aid in the implementation of additional ERPNext, boost the number of success stories, and advance rapidly.
For customers, ERP implementation is just a digitization project, to convert an implementation project into a success story, numerous factors like corporate procedures, and change management, play an important role. To ensure implementations have a high success rate, he educates customers on these additional factors as well.
Being a staunch supporter of ERPNext, he has made sure Accurate Systems focuses solely on implementation projects with ERPNext.
A journey of a thousand miles begins with a single step
Mohammed believes that he has made significant progress with Frappe. He has benefited greatly from working with community members and seeking out new opportunities. On his journey with Frappe and ERPNext, he iterates, "even though we started late, it was the right beginning to a fantastic partnership. I feel that the ecosystem needs to be improved and strengthened. We intend to identify locations where we can construct a strong vertical and then begin implementations there. Our goal is to pursue SMEs and enterprises. To accomplish that, I feel that we must alter the thinking of business owners, the market, and eventually everyone. Only then do we take a strong market position."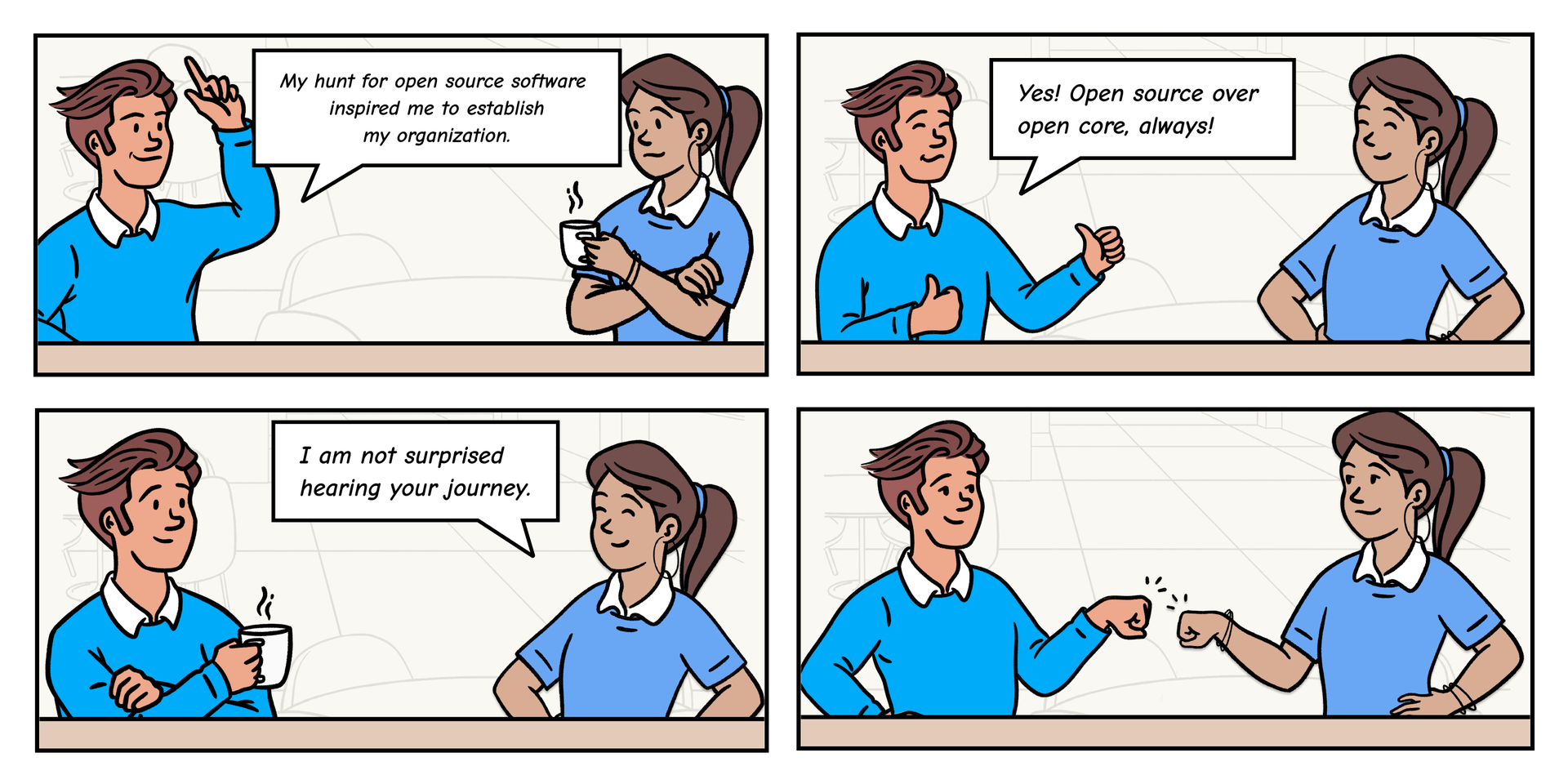 Final thoughts
You only choose to settle down for something that is right and in accordance with your vision. For Accurate Systems it was ERPNext. Why? Because they were able to use open source software with independence and the freedom to customize and develop on top of it, which helped them sustain and expand.
During this lengthy conversation, we also had a small but good argument over Frappe's knowledge-based marketing culture. Even while Mohammed supports the company's organic development, he believes Frappe should expand its sponsored marketing campaigns. According to him, Frappe is unaware of how much money it is losing on the market.
All of Frappe's products are free to use because the company lives, breathes, and evangelizes the philosophy of open source. Some people call it a charity, for some it's sheer business. Nevertheless, our goal is to educate people across the globe on the advantages of open source software and provide them the freedom they deserve.
We are excited about expanding with the team Accurate Systems and have great expectations. Frappe is keen to create a thriving ecology in the future.
---
Take a free ERPNext trial for your business today!




Interested in becoming a Frappe certified partner? Learn more from here.
---