Indiba in partnership with Frappe for ERPNext Implementation
The thought of moving from proprietary software to open-source software changed the algorithms for Asim's organization. Just so you know, he has a history of working with ERPs like SAP, INFOR, and QAD
---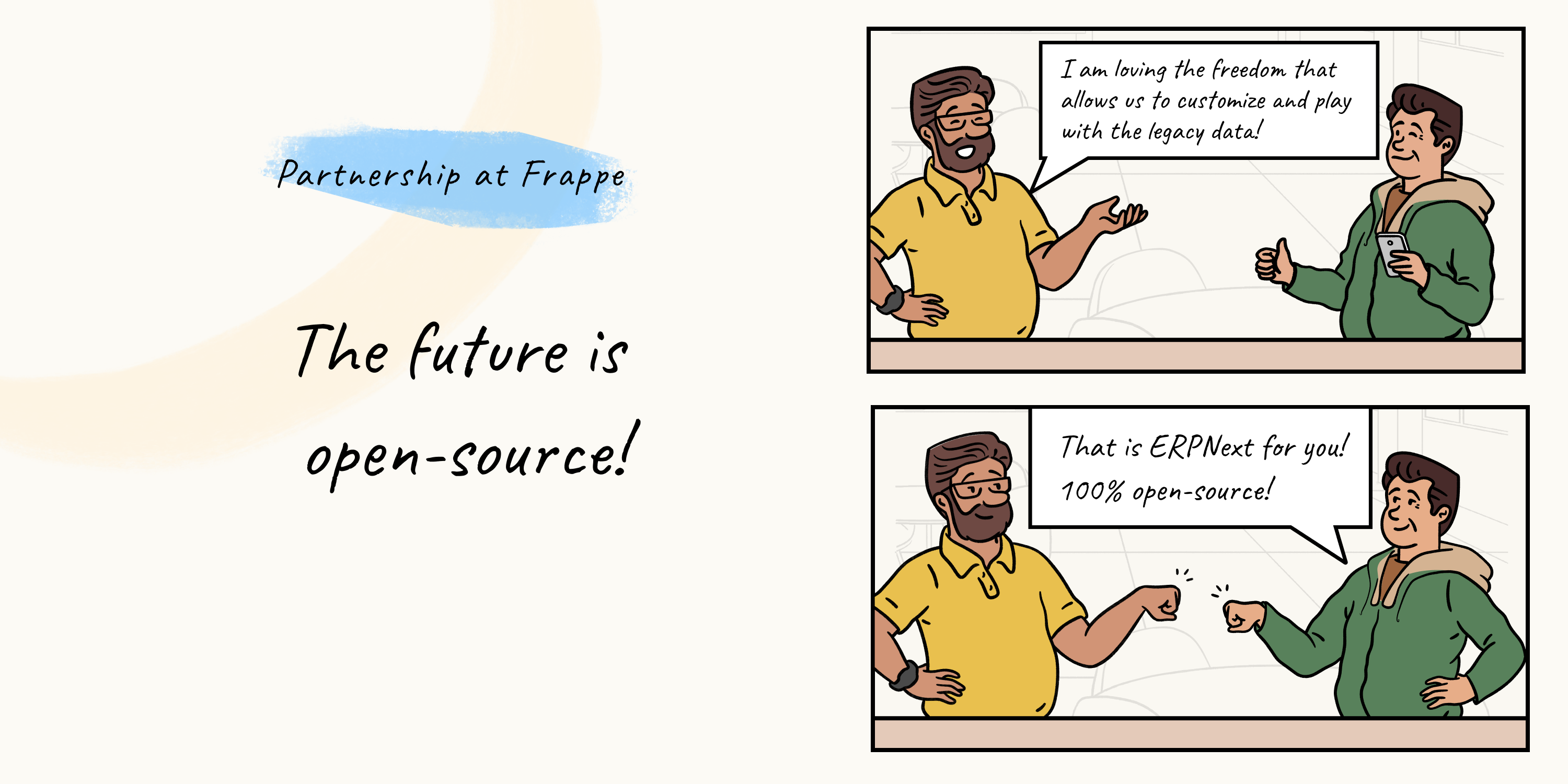 A few days ago, Elon Musk declared that he wants to 'open-source' the Twitter algorithm. The free speech absolutist revealed that the purpose behind this is to promote transparency and gain the trust of the users.
Well, for the past thirteen years, Frappe has lived by its core values of transparency and democracy. One of the thoughts behind these values is to leverage open source technology to its fullest potential. Thereby, helping the community to develop trust in each other and build excellent products. We have one such partner who moved from using proprietary software to open-source software, only because it gave him the freedom to work with the legacy data and manage the customizations and integrations just as he wants to.
Here's the story of one such believer in open-source, Asim - Founder of Indiba Business Solutions. He shares his partnership journey with Frappe and ERPNext implementations. He had started his career with Piramals as a Management Trainee in the supply chain division of its Pharma business. He then worked with Tata Consultancy Services, where he successfully built INFOR Practice, Supply Chain, and Manufacturing COE for CPG Vertical. Over the years he had gained in-depth knowledge of various ERPs and various industry domains at large.
Introducing Indiba and its team
Indiba is an Information Technology company that provides business solutions. They are headquartered in Pune, India. It was restructured by Asim in 2017 to focus purely on IT Solutions. In 2018, IBSL itself discovered the world of ERPNext. They offer ERPNext Implementation services across the globe and manage the entire life cycle of ERPNext implementation, adoption, training, and customization.
They realized that the IT solutions business needs a different DNA. Their first experience with ERPNext came through a customer into security services. They gave their first demo with a sizable employee strength of 1800 employees and chose to go ahead with the Sales, Payroll, and Accounting modules. Today IBSL has built a team of 35 people who take care of ERP and HRMS implementation.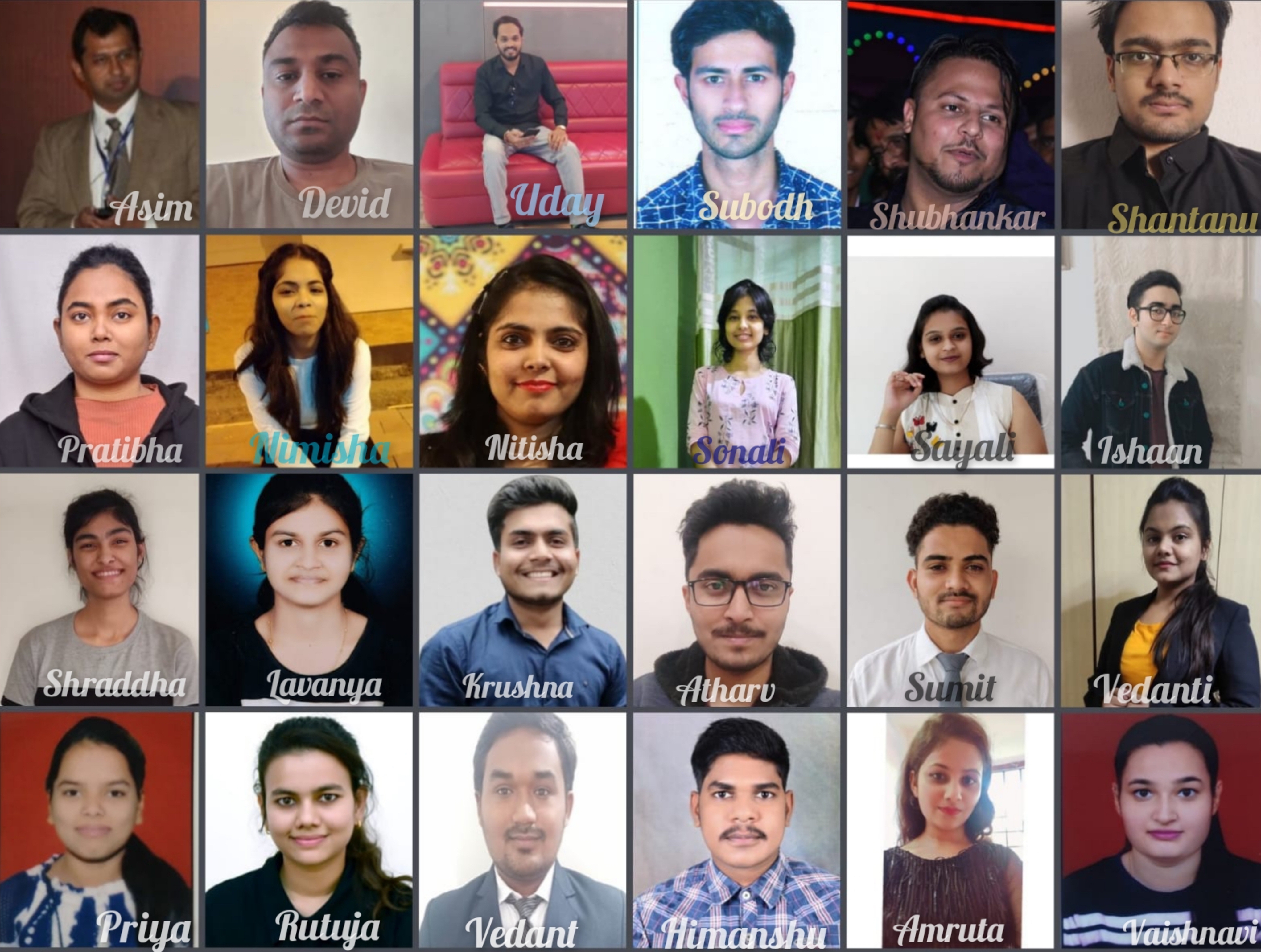 (Team Indiba)
Teething troubles
IBSL had embarked on a bold journey of implementing ERPNext for their first client. However, just like it is with any other technology proficiency, their team had to go through a steep learning curve. Functionally, they were strong. But they were not aware of the app development approach. There were some APIs and integrations which were challenging to build. The integration and the best app-building approach were a bit challenging.
By implementing 18-20 ERPNext projects, they have scaled up their expertise and understanding of the technicalities. Mastering the integrations and some APIs was not easy at first. With implementations of varied nature of industries and sizes, today IBSL has deep technical and functional expertise that helps them serve their customers better.
The ERPNext difference: Unshackled
Asim believes that the IBSL team loves the flexibility of ERPNext the most. The kind of freedom the system gives them with customizations from the front end is unparalleled. With other ERPs, you hardly get to experiment with the legacy data, and they have certain limitations to it.
Indiba has been doing implementations globally for 4 years now. They have worked with micro sized-companies, SMBs, and enterprises. While doing customizations with these companies they have observed that Sales and Purchase modules are the most sought after.
The Manufacturing module is another successful module that has great traction with SMBs. It is easy to configure and very helpful for the companies to resolve a maximum of their problems in one go.
Customizations and their complexities
Though IBSL promotes vanilla implementations, they have done some good customizations. One of the complex ERPNext implementations Indiba did was with a switchgear manufacturer. They were required to generate barcode labels and QR codes. Here the challenge was that the Barcode printing program was done first and then the implementation.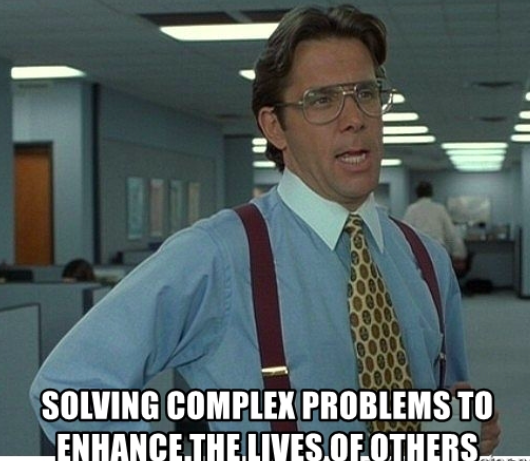 Another complex customization was with a US-based HVAC services provider company, that involved Twilio integration for keeping track of calls made from ERPNext, Google API integration to track current location and distance from customer to be served, skill mapping for providing correct work assignment, SMS communication, and dashboard to track technicians ended taking up more time than the stipulated time, etc
Indiba's experience with the team at Frappe
Asim came to Mumbai where he met Rushabh and Umair. After an interaction with them, he understood their idea of bringing expertise to the product and he was already confident of the kind of potential ERPNext has. He is aware of the fact that realistically it is impossible to satisfy the customers 100% but boasts of the fact that they have almost all of the successfully running ERP systems
He adds, that Indiba is not just into implementation but more into consulting space with good and known names. They have achieved this success by putting things in a focused direction. This is helping them to become productive.
From Frappe, Amit, Umair, Dharmesh, and Mayank are helping team Indiba regularly. They have a stand-up call every week which helps the team navigate their way further and strategize effectively.
He sums up his experience here, "ERPNext is a definite value to customers and I am happy to be part of this value creation. While working with the Frappe delivery team closely, what fascinates me is their approach towards designing simple and effective business processes, just like the simplicity of ERPNext. I can see the transparency of the organization with the partners, customers, including other organizations."
Final words
It might sound strange but it is beautiful to understand that software too demands freedom just as much as we humans do. The moment it goes open-source, it unravels different avenues making it easier not just for the organizations but also for the communities to work together and "work just as they want".
It was not easy for Asim to leave the bigger brands and start small. Later when he understood the importance and freedom of ERPNext software, he knew that open-source is the way forward. Indiba's vision is to become the most admired consulting company that delivers value and asks for little investment from customers.
Frappe is glad to add one more open-source enthusiast to join the freedom movement. We hope this only multiplies further. We acknowledge the partnership with Indiba and wish them all the best for their future implementations with ERPNext. Kudos to a great partnership!
---
Take a free ERPNext trial for your business today!




Interested in becoming a Frappe certified partner? Learn more from here.
---