Growing with the market: Indictrans' expedition to 'Gold'
What it took for Indictrans to become Frappe's first Indian Gold Partner and learn how to handle enterprise projects seamlessly.
---
What does growth look like? Is it linear? Does it have a ceiling? And most importantly, can you do it alone? Each organisation will have their own answer, one that is specific to its journey. In my recent interview with Kanhaiya Kale, one of the three co-founders of New Indictrans Technologies, I had the chance to understand his team's venture and transformation while taking up the mantle of Frappe's only Indian Gold partner.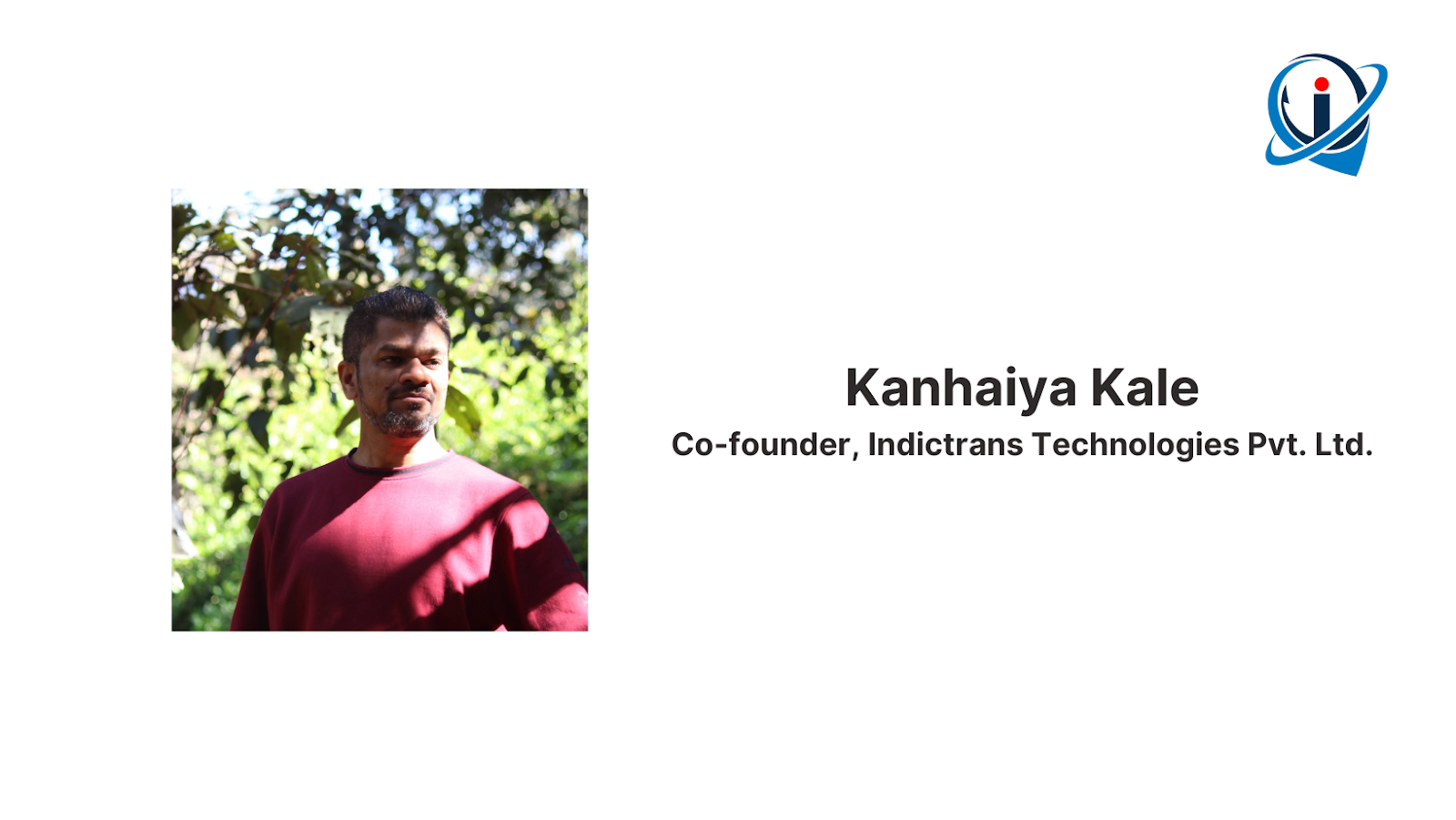 How it all began
As far as interviews go, this one was the perfect tale of dedication and hard work in a setting that not just involved one person, but a hundred. Kanhaiya's detailed storytelling ensured I was utterly engrossed and eager to hear about their diverse experience.
To put a decade into perspective, New Indictrans' journey began over 14 years ago. Back then they specialised in e-governance services and moved on to offering ERP-based services for the private and public sectors alike. A few years down the road, they met Frappe. After an initial implementation project, they decided to focus on ERPNext full time and today, they operate from five offices across a broad geography, with one international branch in Mauritius! They have come a long way from minor customisations and SMB implementations. More about their earlier journey as an organisation can be found in a previous introductory blog.
Before our conversation delved too deeply into what New Indictrans Technologies is doing currently, I segued into finding out how and why they decided to become a Frappe partner in the first place. Back in 2010, both entities connected on a project for a UK-based company called Knight Frank. Years later, once the partner program came into view, Indictrans wanted to see how being a certified partner would affect their business and consequently took the leap to aggressively pursue ERPNext implementations. They were onboarded as a Bronze partner in 2020.


Bronze-Silver-Gold
2020 onwards, growth was quick and it was safe to say that the partner system worked out for them. Having the official 'Frappe Partner' tag increased both their customer base and presence and by 2022, they had leveraged their growth to become a Silver partner. That was the time New Indictrans became more aware of the fact that Frappe's abundant ecosystem was nothing short of a blessing that had helped them realise the true potential in monetising ERPNext implementations. Bronze to Silver was the first part of their journey.

(Indictrans sharing their journey at the ERPNext Partner Summit)
The second part of their journey, levelling up to Gold partner, demanded a bigger, multi-faceted transformation. Nearing the end of 2022, Indictrans and Frappe worked together on an enterprise-level project, DFM Foods. Crediting its success, the idea to try and conquer the Gold partnership came about. In January 2023, Indictrans decided to upgrade their position.


One particular switch that flipped almost immediately for the team was of the standards and expectations held in the market's eye. Becoming a Gold partner came with perceptions of experience, credibility and bandwidth. Although New Indictrans was on the right track to prove these expectations, it definitely added to the pressure. Their team of 85+ knew this was a doable challenge and decided that starting January 2023, they would give themselves 12 months to make all the changes they had to and live up to the establishment they had secured.

The big leap
As Kanhaiya said, the affair was not just a sizable monetary investment, but the change in focus to upgrade both the quantity and quality of their customers and services was bound to bring about movement in team structure, dynamics, and even the entire workflow of their organisation.

"Growth and change are equally aligned. You're always either in a position to make or accept change; otherwise, there is no growth. We came up with a game plan and started moving down the list of transitions we were required to make in our business to fulfil this growth."
The first few alterations that had to be made were within the team and arguably the most important ones. An initial line of business was to ensure that all their team members were certified in their knowledge of ERPNext. To accomplish this, they hosted a training session with Frappe that was available to all their employees whether they were developers, project managers, or analysts. Additionally, they intend to hire more people with broad qualifications when their team grows. Certifications were just the beginning, the entire team had to be groomed to expect a certain level of challenge on upcoming projects and a larger focus had to be made on the promptness of service and support.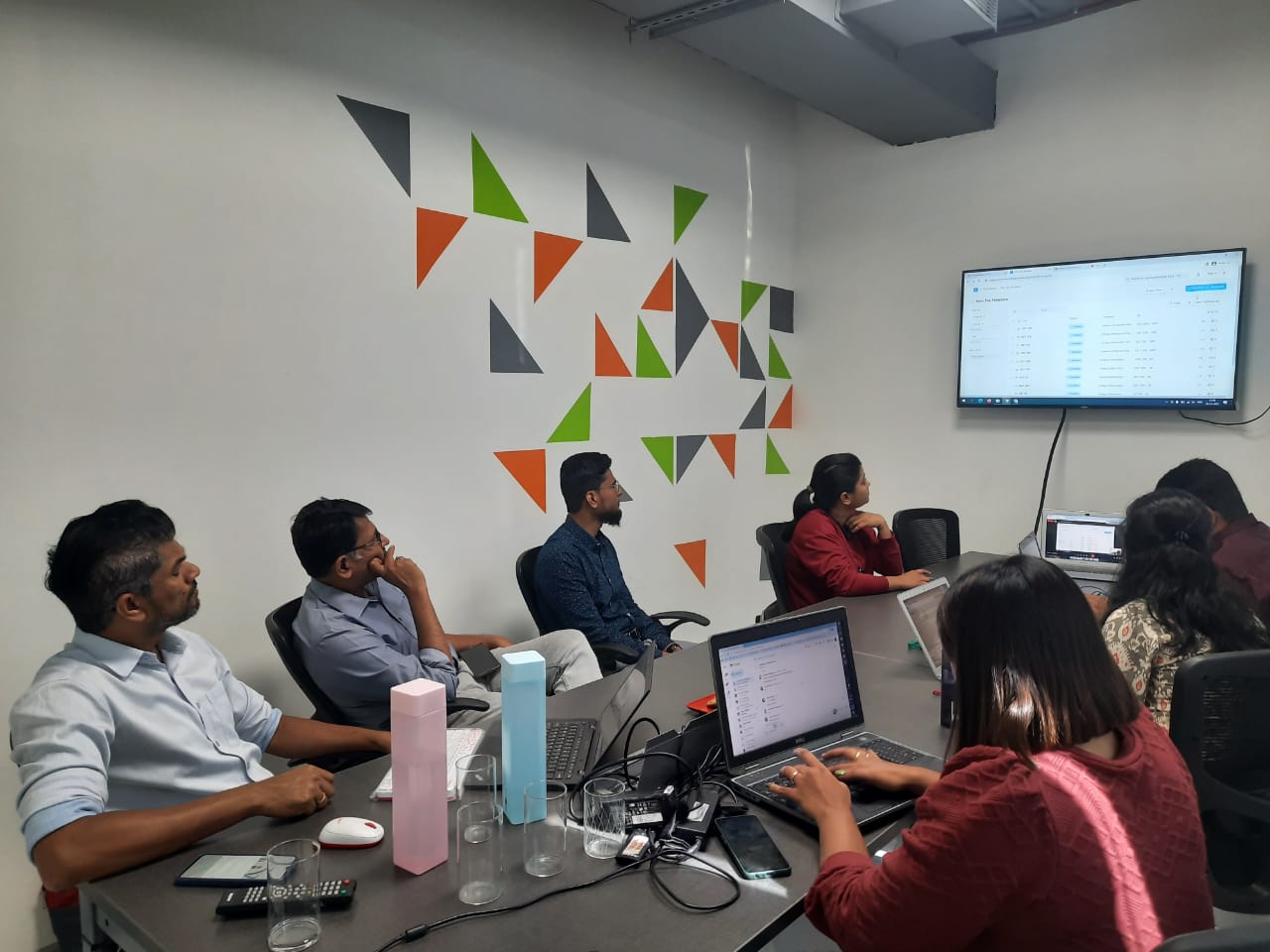 (Training & Certification)
The trials of transformation
Developments like these inevitably end up straining the organisation at one point or another. For Indictrans' a lot of that stress came from convincing their team to implement a multitude of changes in a relatively short time. The good thing was that the upper-level management at New Indictrans was making sure that decisions were made keeping in mind the concerns and opinions of the entire team. On this note, I got to hear from Aachal Dhote, Indictrans' business analyst, who was also on the call. She mentioned how the experience differs between the managerial and employee perspectives.
"It has been difficult but looking at how Indictrans has adopted a bottom-up approach gives assurance that the needs and opinions of the entire team are being considered while making altering decisions. Not many organisations do this, but with such a big change, it is important to have a little democracy in decisions." - Aachal Dhote, Business Analyst

Another big change New Indictrans was keen on implementing was to take on more enterprise projects. Until now, most of their customers were small and medium-sized businesses, but as a Gold partner, they wanted to upgrade and make sure that in the coming months, at least 70-80% of the projects they handle should be enterprise-level projects with a 20-30% allowance to keep existing SMB's.

"Yes, we do want to take on more enterprise-level projects and change the ratio of our customer base but that doesn't mean we will stop serving SMBs. No matter what, we won't let go of any of our SMB customers and projects because they are the reason we are here in the first place"

Although we had a longer conversation about changes and challenges, there are two things that I want to highlight about this transformation. One, is the beaming collaborative spirit I felt; Kanhaiya mentioned how the bigger thing his experience as a partner taught him was that if they work together with Frappe and utilise each other's expertise in the right way, there won't be room for failure.

The second, was that Indictrans' team was welded together in a way that makes changing dynamics easier on the company and the individual both. During the interview, I not only heard a lot of mentions of the team's efforts but also had the chance to hear their side of the story through some quotes and insights. Here's one that stood out:

"The work transition to big enterprise projects can be challenging yet rewarding. It often involves working with larger teams, managing complex systems, and delivering high-quality solutions to meet business requirements. However, with the right skills and experience, it can be an exciting opportunity for personal and professional growth, as well as contributing to the success of the organization."- G. S. Kishan, Functional Consultant
(Indictrans' Core Team)
The bigger picture
It takes a fair amount of confidence to operate this way. So when on a lighter note I inquired about any particular project that helped instill confidence in them, DFM Foods was fondly reiterated. This account was very well the foundation of the Gold partnership. It not only helped Indictrans prove that they were capable of handling a larger project but also pointed out important bottlenecks in their process.

Today, Indictrans has more than 400 successful projects on its roster across a whopping 70+ countries including the US, Europe, Middle-East, Singapore, and South Africa. Their dedication to quality service has enabled them to become powerfully dynamic and capable of noteworthy expertise and flexibility. It was evident in my conversation with them that this transformation was just the beginning of their plan to grow and etch their name at the forefront of ERPNext implementations in the world.
"Frappe always iterates how the future is ERPNext. Just like that, we want to make sure that ERPNext and Indictrans are a part of every organisation's automation."
---
Take a free ERPNext trial for your business today!




Interested in becoming a Frappe certified partner? Learn more from here.
---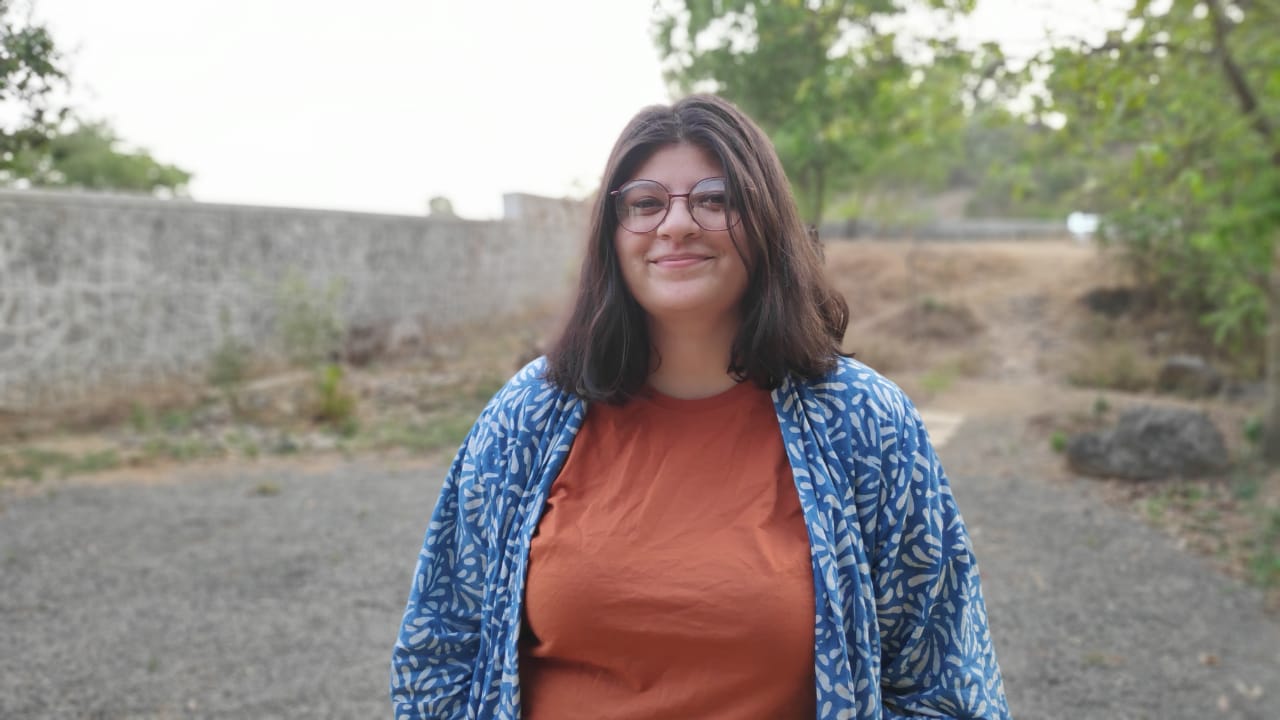 Foram is a spoken word poet and freelance writer. She works in marketing, screenwriting and video production.