Seamless deployment of Frappe Cloud and ERPNext implementation by Craft Interactive
Craft Interactive is one of our silver partners based out of the UAE. They have successfully implemented 100+ ERPNext projects and onboarded 60+ Cloud customers for Frappe.
---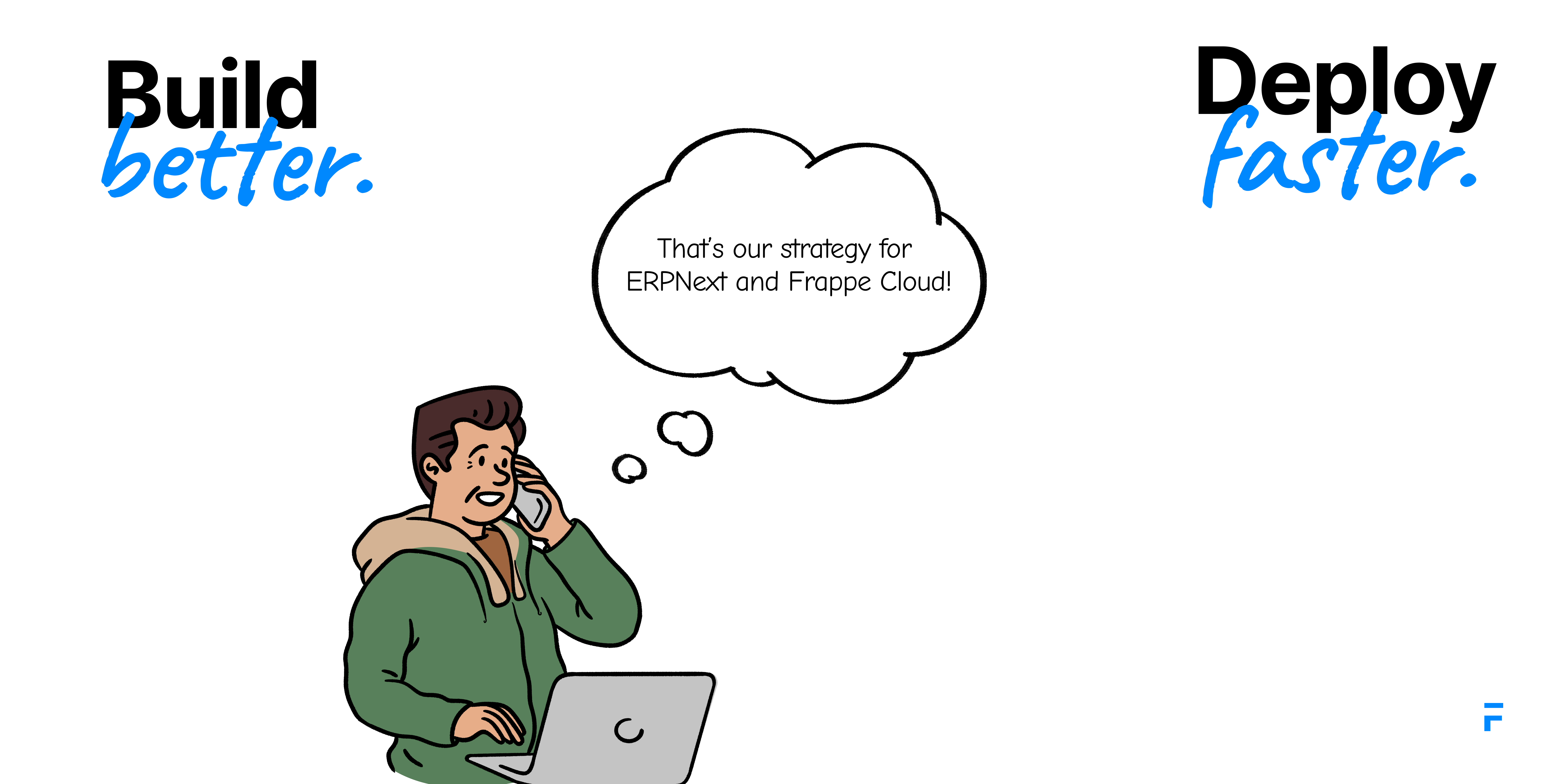 "We have survived for 5 years in the UAE market because of ERPNext. Frappe Cloud was the cherry on the cake. It was not all glitter and glory, though. We've had our share of failures which bought us this far". This is how Neji Moidunny from Craft Interactive summarizes his experience with ERPNext. Success is a byproduct of hard work! But why is it important to measure that success? Did this thought ever cross your mind?
Well, we won't let your curiosity kill the cat. Without further ado, let's dive in deep to understand what success means for Craft Interactive. To understand their journey of perseverance and hard work, we got in touch with Neji Moidunny - Head of Sales and Operations. He helped us understand their definition of success, the challenges of being a Salesman, and Frappe's contribution to their success.
Who is Craft Interactive?
Craft Interactive is a software company based in the UAE, it was founded in 2017. The team is focused on providing customers with consulting, customization, implementations, and training for ERPNext. With a strength of 20 teammates, their end goal is to streamline the organization's business process and improve customer retention.
Neji is heading the Sales vertical at Craft Interactive and is a part of this organization for close to 2 years now. He is directly involved with all the customers and caters to their needs upfront. Having worked with IBM, Rakbank, and Landmark group in the past he moved to work in an organization that is a firm believer in open-source projects.
Craft Interactive was formed by two partners. One of the partners was searching for ERP solutions and they came across ERPNext. Earlier the team had plans of starting an organization where they wanted to cater to IT solutions and financial services. They wanted to be in the space of developing websites, products, and post solutions.
One of the partners started as a freelancer and implemented the first ERPNext project where they failed in the first attempt. This story goes back 5 years now. Another partner tried his hands on the ERPNext implementation again, which turned out to be a successful one. That is when they understood the potential of the product. After this, they inclined more towards ERPNext and did a market survey. They understood the need for an ERP solution from the customers and hence the team started focusing on ERPNext. They learned about the product and devoted their first year to understand the implementation process, and from there on they only looked back on their learnings.
Challenges faced by the team
Initially, team Craft Interactive started by first implementing ERPNext in their organization. This process helped them learn and understand the product better. They failed, and faced some challenges but were able to tackle them when they learned the framework. The real struggle started when they implemented the same system in other organizations. They experienced many failures which taught them step by step how the correct implementation is done.
By the time the team got acquainted with ERPNext, their next challenge was learning Frappe Cloud. At one point in time, Neji decided to move their existing team and the customers to Frappe Cloud, and the team started convincing them. The reason behind this idea was that the team could handle all the version updates. And FC had the potential to manage ERPNext on their servers, which in turn helped the customers to have easy lifecycle management of the overall project.
One of their customers was facing an issue due to a bug. They were unable to create a sales order and they were on v13. Some customers are still on v12 and v13 and are hesitant to change because they are used to the same interface. It is convenient for people to be using the same.
They had to contact the FC team to restart the system and for bulk deleting or updating records as they didn't have DB access. But ever since the team introduced ssh access and direct restart button, it helped them save time and effort.
Their biggest ERPNext projects to date?
Neji added they have a handful of enterprise projects under pipeline. To date, they have implemented 15+ enterprise projects for ERPNext. At one point they were working for a large enterprise like KPMG, and later they worked with mid-sized organizations like Palfinger, Manzil Healthcare, Relay, Metallic, etc.
They are also working for a semi-government organization. It is a non-profit organization for which the contract has been signed up recently.
Growth and comfort do not coexist
During lockdown Neji missed out on meeting people in person, thankfully his digitized job didn't hamper the growth of the organization. But he believes that in-person meetings hold a different vibe, and the trust-building work is done with ease. It was 40 degrees outside, he was fasting and yet chose to happily step out in the scorching sun to meet his customers and potential clients.
Being a Sales Head he is constantly eyeing the right candidate. Someone who can deliver, sell the product, and sense the right audience, beforehand. For now, he is hiring freshers and training them. His take on this workaround is that they are hungry to learn and easy to train. Some videos on the ERPNext YouTube channel are helping them.
One of the most vital USPs while selling ERPNext in the market is that it is affordable and has modules that can be customized, and is easy to use. With Frappe Cloud his observation is, that without any server issue, the system is easy to install in less than 5 minutes, and you are done and dusted.
How does the team foresee their success?
One of the reasons they are aligned is because of the thought of working in an open-source environment. The idea of open-source fascinates them, the goal is to push it as much as they can. They want the world to understand how open source can benefit their organizations. Earlier ERP solutions used to be accessible only to big corporate organizations, and now even a small organization or an accountant can use ERP.
That is the vision, to make ERPNext available for every organization in the UAE and globally. Other companies label themselves as open-source, but the hidden costs and expenses are something to look out for.
Extending gratitude to the Frappe team
Neji adds his views both as a user and as a team member of Craft Interactive, "they like the product. It is not open core, closed source but 100% open source that tackles our major problems. The best part is they get to see the system getting updated daily. At times Aditya helps him out or Bopanna clears his queries. We had several success stories with Frappe Cloud to date. Deployment is quite simple, and the UI experience is amazing. We would like to mention the timely support provided by the FC team. It helped us in interacting with our customers and moving the site to a different service provider as the site was not reachable at the customer's place. We are looking forward to such timely responses on support issues. This will help them build more confidence with the stakeholders and get more people to onboard Cloud and use ERPNext."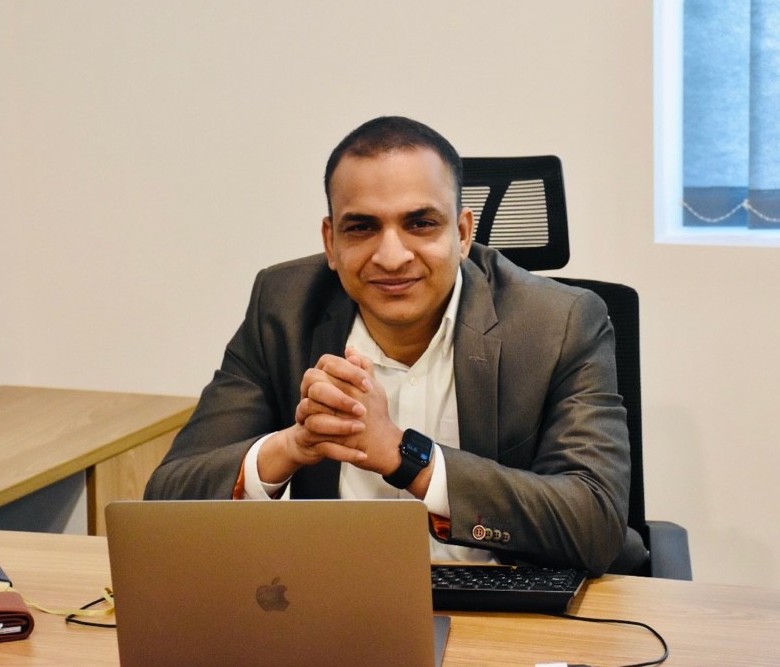 (Neji Moidunny, Head-Sales and Operations at Craft Interactive)
Final words
Craft Interactive has been instrumental in onboarding the maximum number of customers on Frappe Cloud. And with 100+ ERPNext implementations, we are sure that there is a long way to go, a successful one at that. Frappe appreciates the efforts and hard work put in by team Craft Interactive and we are happy to help the team in every way possible. After all, success is best when shared. Looking forward to turning this silver partnership into gold. :)
---
Take a free ERPNext trial for your business today!




Interested in becoming a Frappe certified partner? Learn more from here.
---