ERPNext Success Story of Precihole Sports
Success story of ERPNext implementation and certification at Precihole Group
---
Precihole Sports is a Mumbai-based company that has been using ERPNext since 2018. During the journey of using ERPNext, they extensively explored Frappeverse, understood open-source and framework, to the extent of building an in-house IT team. In this article, I summarize my conversation with Azhar, who is a person that only needs a small push to get started. Once he begins, he enjoys telling the story and uncovering details layer by layer. Here is a condensed version of my discussion with Azhar.
---
So, let's start with understanding some basics like, "Who is Azhar?"
Azhar is a lazy person (smiling)! He doesn't even want to go to the office everyday. Hence, everytime he is asked to do a task, his mind starts processing as to how this step can be completed with the least amount of time and effort. That's what motivated me to keep automating the processes of my family business Precihole from spreadsheets and paper to a modern cloud based ERP solution.
"I am a mechanical engineer by degree, designer by choice and business owner by destiny."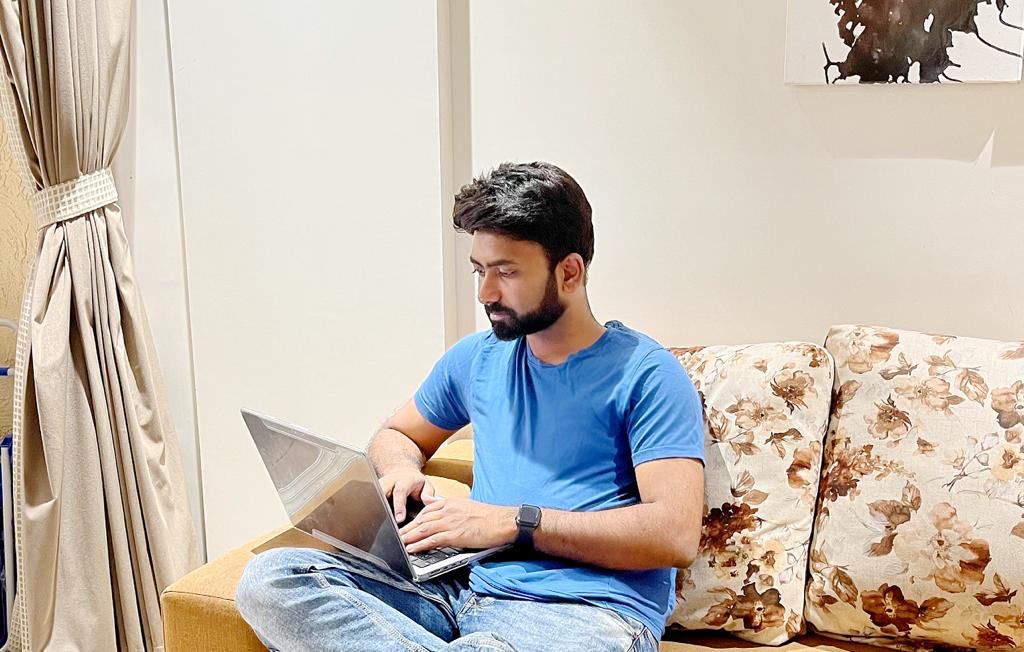 Can you provide a brief history of the Precihole Group?
Precihole is a group company, which has evolved over decades. My father is one of the co-founders of Precihole machine tools, which started as a small job shop offering a niche service of deep-hole-drilling. After more than 3 decades, the company now has grown to be among the world's top Deep Hole Drilling solutions providers. Precihole was the first Indian private company to supply barrel blanks to Indian ordnance factories. Gun Barrels require a specialized operation called 'Gun Drilling' for drilling small diameter holes for very long depths and overtime Precihole became India's go to supplier for Machine tools as well as services for barrel making machines.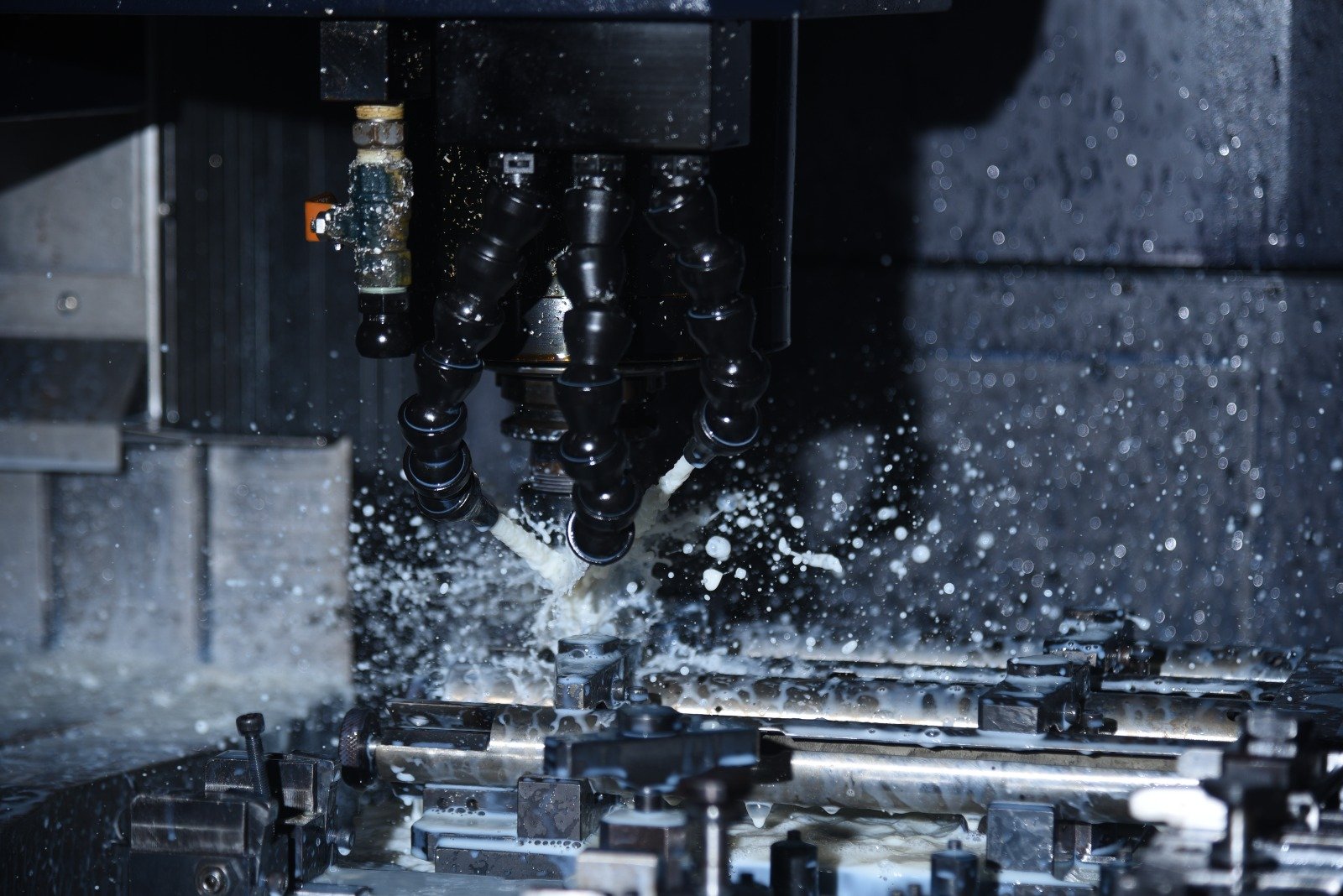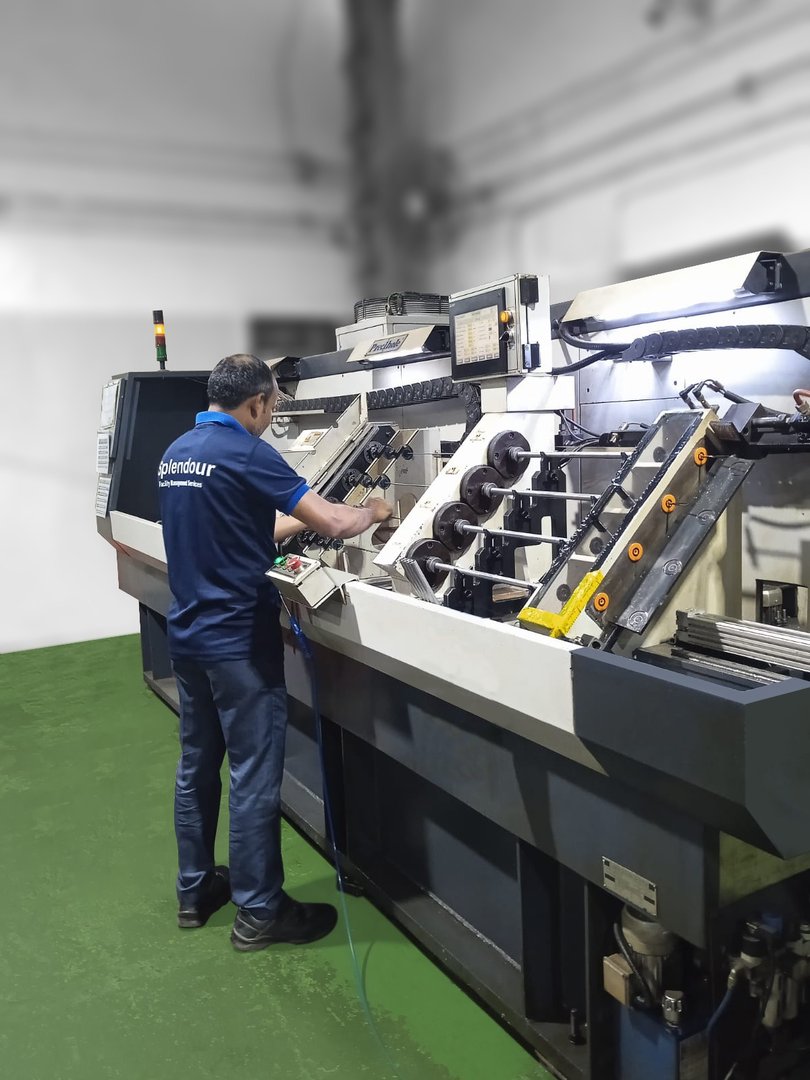 Owing to its name in the industry for supplying quality barrel blanks, Precihole teamed up with Dr. Y P Shirsat who is a well known personality in Indian target shooting fraternity and this gave birth to the Precihole Sports in 2012 which soon established itself as India's no. 1 manufacturer of air rifles and air pistols.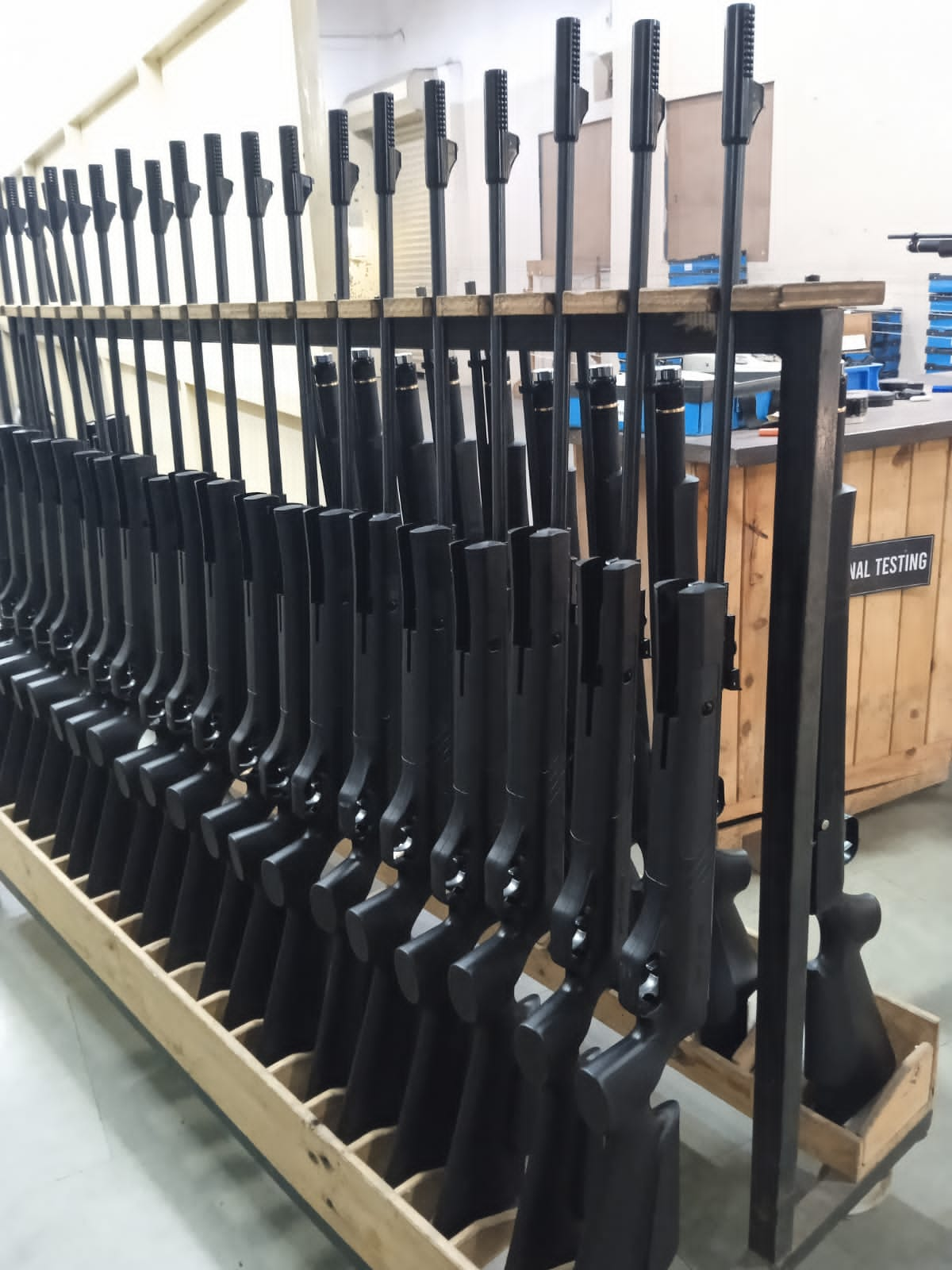 We also started Precihole Foundation as a part of our CSR initiative and now a new company Precihole Arms where Precihole will be venturing into manufacturing firearms. I was an active part of ERPNext implementation at Precihole Sports and now we are extending the same to all our other group companies.
What was Precihole Group / Company using earlier, and how did the transition happen?
Ironically in the 90's, it was not a business owner who would evaluate and opt for a business software. It was our accounting auditors. And if you have to run a business, you don't mess with your auditors, right? Hence, like millions of other small businesses in India, Precihole also implemented Tally on the suggestion of our CA. It managed accounting just fine. Rest of the business data lay scattered on papers, spreadsheets and in the neurons-cells of our staff.
My initial career was more focused towards Product Design and Technology. Eventually when I ventured out to explore processes of various other departments in my company, I realized that data was in silos that were not in sync. Each department had their data stored in specialized softwares or custom formatted spreadsheets and documents accessible and readable only to them. My first goal was to get data all synced up, so that every department readily has access to up to date information.
Since I was a self-learned software hobbyist, I started automating our ordering and stocking operations through "Google App Scripts". It was a mini-erp in itself. However, the customized software developed soon became a liability on me. My defacto role in the company switched from business manager to bug-fixer in my own creation. Realizing that I needed something that has a certain framework ready, I thought of extending the functionality of Tally from accounting to other departments as well. For this, I even went to the extent of learning how to customize Tally through programming. I had to compromise on user interface and accessibility in terms of device and location. Also many of the company functions like HR, Quality control, Manufacturing were not built in Tally and needed heavy customization and reliance on Tally Partners. I was not satisfied.
How did you move out from this spiral?
I started looking for alternatives that offer "anywhere and any device" accessibility and a complete solution that handles the majority of business processes out of the box. That's when I discovered ERPNext. It was back in 2018. I did a couple of email exchanges with you. Do you remember? (he asked me). And then you aligned me with Jai. We got the demo and signed-up for a SaaS plan, but didn't really know how to get started.
We also explored Zoho through partners which made tall claims for handling manufacturing processes. However, to my surprise, it had major gaps in features with respect to our needs. So, we opted for ERPNext, but implementation was all in the air. We were not active users.
That explains the reason for churns of SaaS customers. What was your journey from non-active to such an active user now?
Three things, covid pandemic, Frappe Partner and a motivated team. The moment covid hit, migrating to a cloud based application wasn't a choice. It was a need.
Since we had an ERPNext subscription already, we tried connecting with the local partners to assist us with implementation. The partner whom we connected was offering hosting + support for ERPNext with user limits. Luckily, it was a follow up call from Faraz from ERPNext who alerted me and informed me about frappe cloud and no limits with users. To my utter surprise, they delisted that partner after a while.
Then Faraz referred us to another partner within Mumbai. They visited our office to drive implementation. It went much smoother than we anticipated. My team also onboarded quickly, we only needed initial guidance and handholding. In fact, the partner felt we were pretty self-sufficient and withdrew faster. We kept reaching the Frappe team for the issues in the core product. However, Tally was still running in parallel.
What was the reason for not implementing the Accounts module of ERPNext? Are you still running it in parallel?
Our Accounts and Finance Manager (Shalaka) and auditor, both were skeptical that "will this yesterday's child handle the compliances well?" We didn't enforce anything and ran ERPNext and Tally in parallel. We had built an internal core team of motivated individuals who were convinced that moving to ERPNext was essential. There were times I used to get so frustrated that I remember telling my dad that I don't want to take this further, let things be the way they are. He used to always be supportive and push me by saying "go ahead make mistakes, we learn more from mistakes." and we made mistakes and over a span of 6 months developed a deeper understanding of ERPNext. This is when we were testing ERPNext in parallel.
"ERPNext is better than Tally!"
This was the statement by Shalaka that convinced me that ERPNext implementation was a success. For Financial Year 22-23, our whole company is running on ERPNext.
Interesting story. Should we talk about Frappe School now?
Wait wait. There is more to it.
Any ERP requires a fair amount of customizations as per the company workflows and processes. Luckily we had a computer science graduate 'Midhat' who was daughter of a close family friend who we had hired to gain work experience and help with google suite automations, the scattered ones which we continued working on from my little stint at building a customized mini erp. I introduced her to ERPNext and she spent a few hours daily studying frappe framework through documentation and forums. Soon she was customizing and managing workflows, reports and forms.
Soon we realized that we might need another computer science engineer to help her. I used to really wonder about computer engineers in a hardcore mechanical engineering company. 'Rehan' joined our team and managed to quickly pick up 'frappe framework'. Apart from our core team of functional implementers (Shagufta, Nazir and Shalaka), Midhat and Rehan were crucial to implementation. They were the ones who were building the missing pieces which we needed to make ERPNext our own.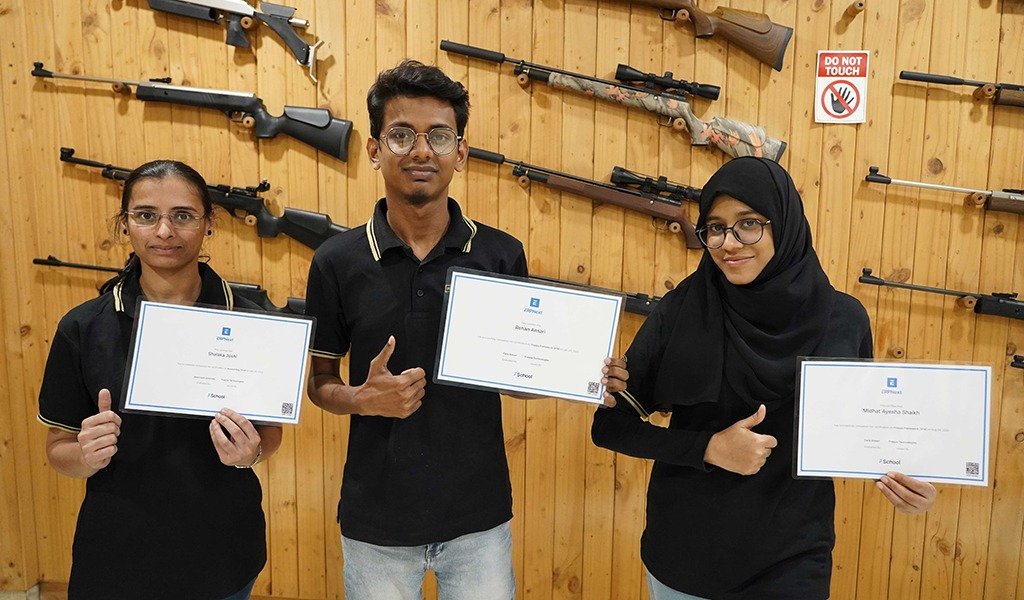 Currently, we are making an internal team to implement and manage ERPNext in our other organizations. Out of four subsidiaries, two are already on ERPNext, managed by us.
Okay, I see your point of getting people certified. You want to run your own service of implementing ERPNext for other companies.
Well, that's the half-truth I would say. Yes, I do need a central team to drive implementations, but not externally at this point of time. Let us help ourselves first. The reason behind getting my team certified is much deeper.
These are much competitive times where hiring and retaining talent is not a joke. I want to ensure that my team sees a path for their career growth while working with Precihole. Hence, from the pandemic period, we have ensured that our teammates are sponsored for various courses like negotiation skills, advanced excel and communication skills. Hence, when we discovered Frappe School, it was a no-brainer for us to learn the tool from its makers and also get certified.
Today, Shalaka has certified ERPNext accountant to her profile. Similarly, Midhat and Rehan have also got certified for Frappe Framework . We have others in line to get trained and certified for department specific modules.
That's awesome. Seems you are practicing not just Frappe's product, but also Frappe's culture. Where do you see this journey taking you?
If we are thinking that we are completely content with ERPNext, which automates all our processes, you need to wait. We are hungry, more than ever. We have a list ready for optimization and need Frappe to incorporate those features to make our life easier. Currently, we have stock transfer entries being made based on barcode scan. We have a bio-metric attendance system talking with ERPNext. But we are not stopping here. I am targeting manufacturing machine integration with ERPNext, so that we.can gather machine efficiency data.
Frappe and ERPNext have not just allowed us to "implement software". It has unleashed the potential of IT and the extent to which it can help automate the task. Thanks to it, we don't want our team to do mundane tasks, but upskill themselves and stay relevant with the industry needs.
The Open source part, beautiful UI, Ease of Frappe Cloud, A Fabulous team of Frappe and now Frappe School. We love all of it.
Yes, a little bit more, esp. when you guys on the other side are offering things super affordable. There is no harm, right? Like the famous hindi saying goes, ye dil mange more (no harm in asking for little more).
---
Take a free ERPNext trial for your business today!




Interested in becoming a Frappe certified partner? Learn more from here.
---

Umair is one of the co-founders of Frappe and VP - Partnerships. He has lead support in the early days and driven implementation cadence.