VAT Ready ERP
For UAE and Saudi Arabia Tax Requirements
Chart Of Accounts
Get preset tax accounts in the Chart of Accounts as per your country's tax requirements.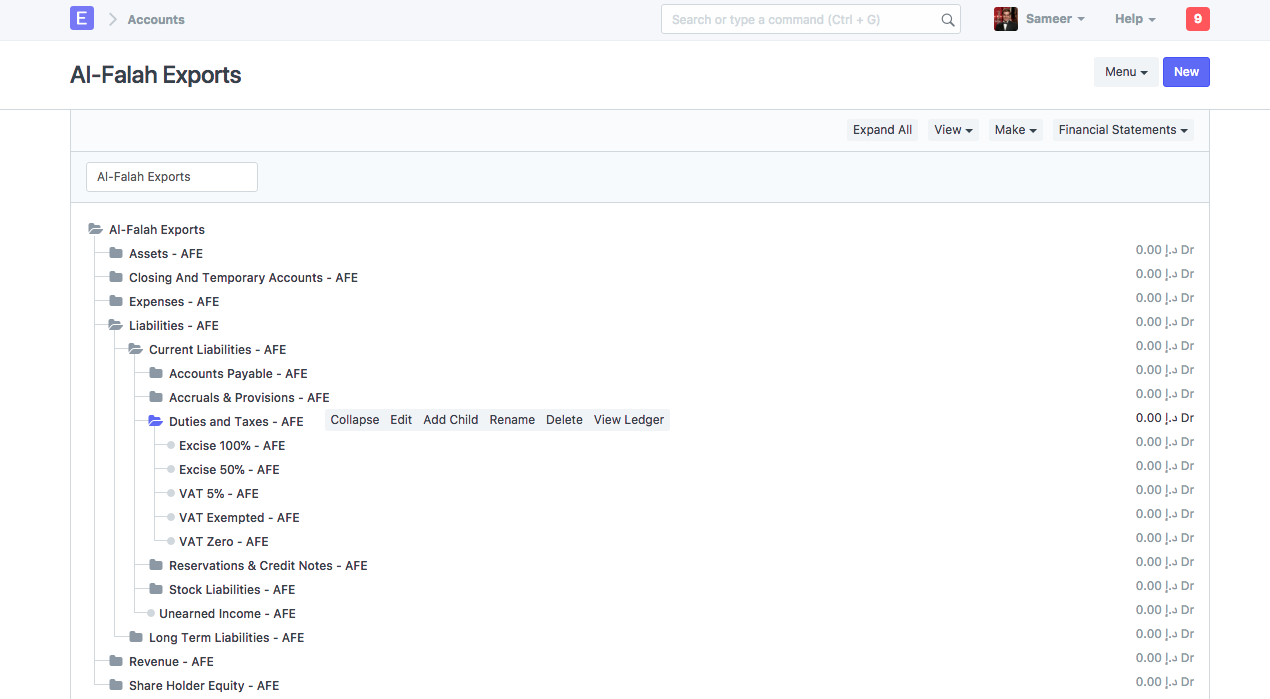 Tax Templates
Predefined Sales and Purchase Taxes templates, ready for applying VAT on your sales and purchase transactions.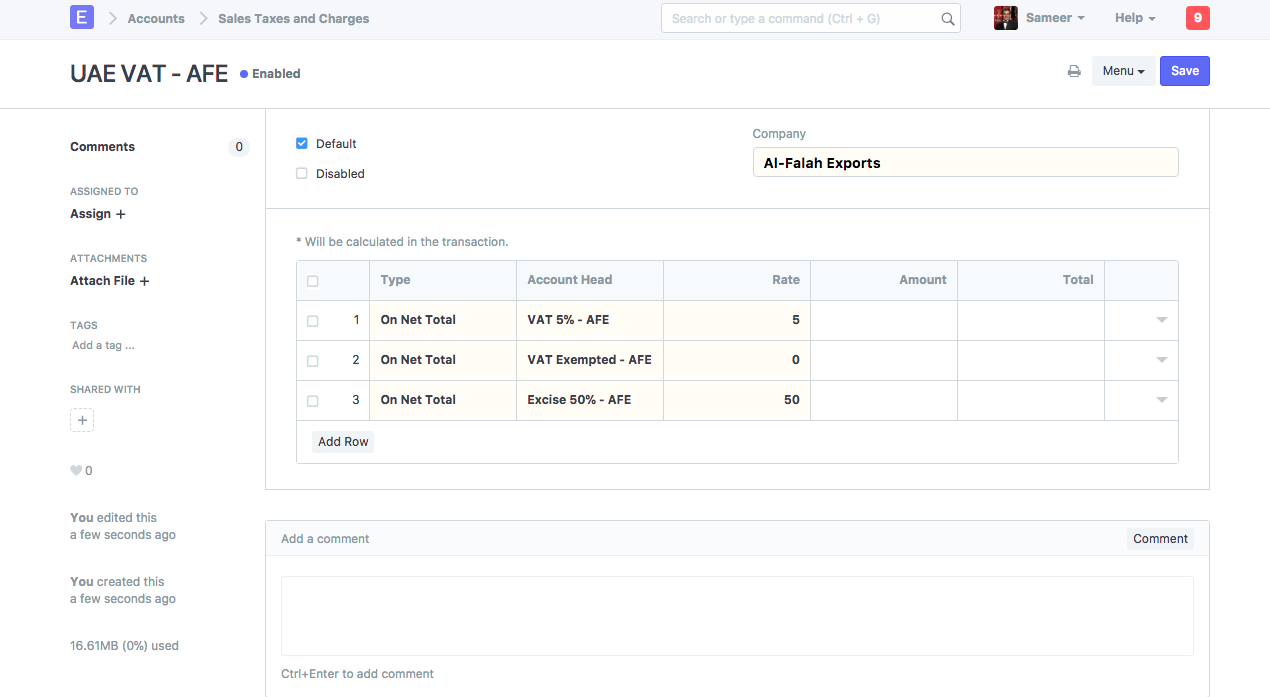 Customer And Company TRN
Update Tax Registration Numbers (TRN) in your suppliers and customers.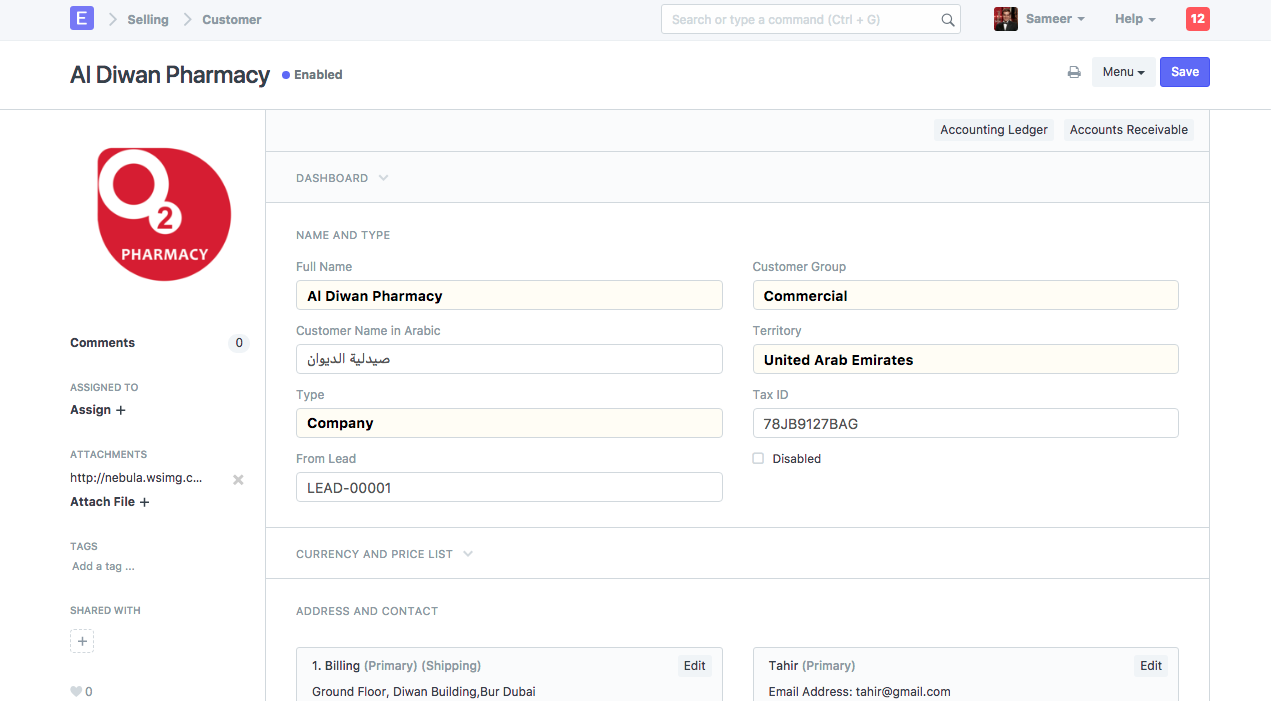 Point Of Sale
Create retail invoices with VAT included in the Item's price, and shown separately in the print format.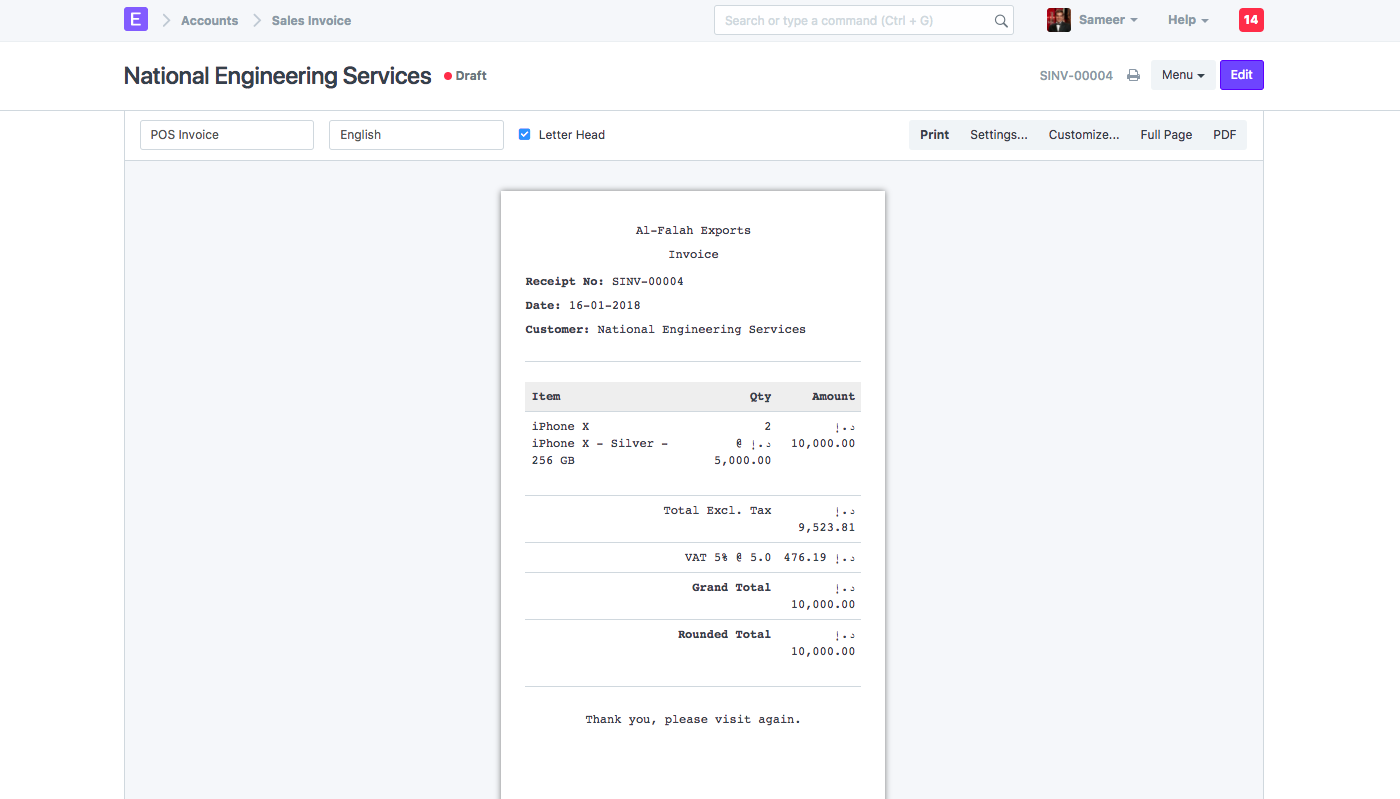 Itemised Tax Calculation
Track tax rate applicable in the Item master. Create transactions for items with different tax rates.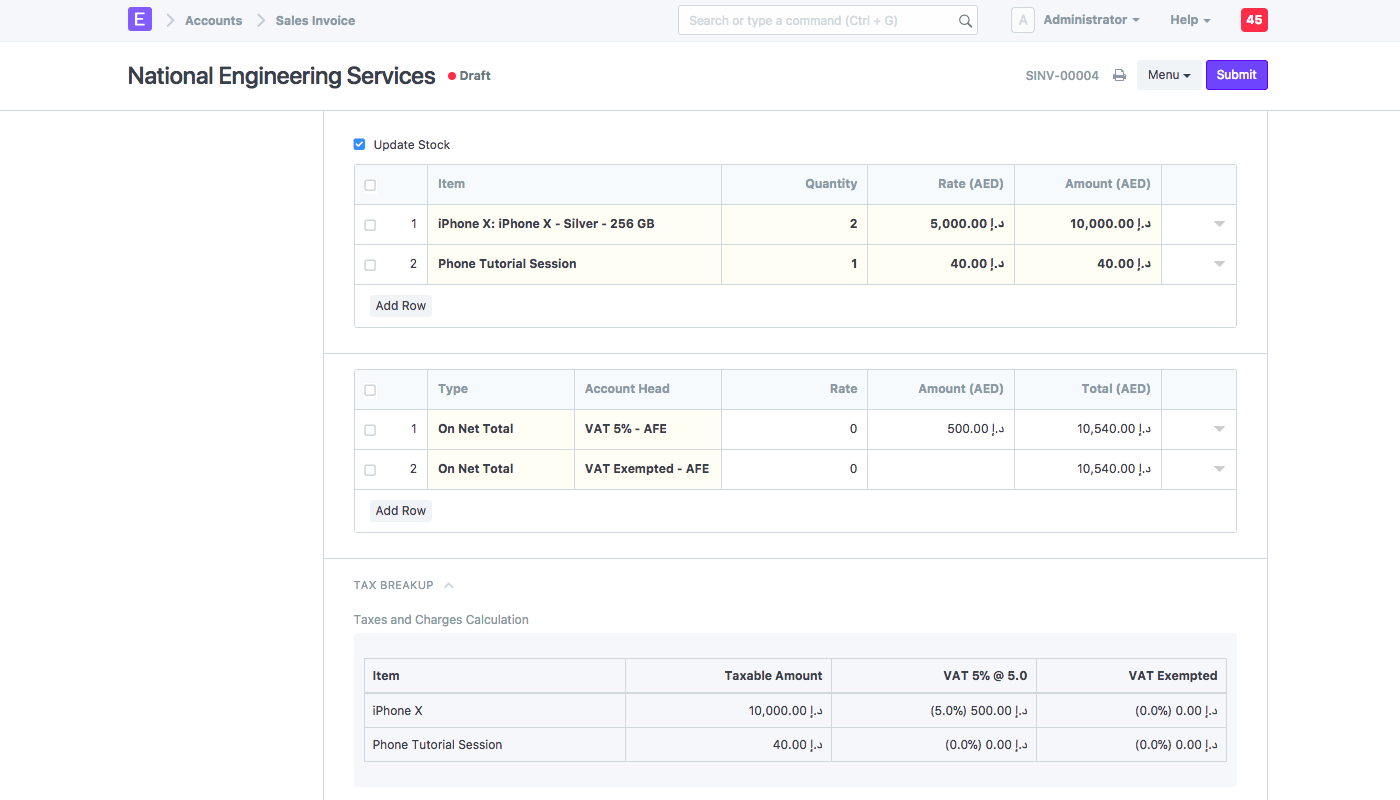 Sales Invoice
Issue VAT-compliant Sales Invoice to your customers in Simplified or Detailed formats.