Reinventing reproductive health with a robust software
Unravel the story of how the Centre of Excellence in Reproductive Health Innovation (CERHI) uses ERPNext Stock, Accounting, and HRMS to manage their business operations across various departments.
---
Location: Africa
No of Users: 30
Industry: Healthcare
Modules Used: Stock, Accounting, Human Resource
Innovative Philosophy
CERHI is a World Bank-supported project at the University of Benin and their mission is to implement high quality training and applied research for professionals that need to build a new cohort of human resources to tackle the population and reproductive health challenges in the African region.
The Centre of Excellence in Reproductive Health Innovation (CERHI) will build capacity within West Africa's tertiary educational system for implementing high quality training and applied research for reproductive health professions to tackle policies and programs for reducing the region's high burden of fertility, unsafe abortion, maternal mortality and HIV/AIDS.
Major departments in this centre are:
1. Community Health
2. Nursing
3. Reproductive Health
4. Health Economics
However, they didn't have any system for information and managing operations across these various departments.
Lack of Technology For Business Operations
CERHI might ace at innovation but they needed a robust and customizable software that would be able to serve their business needs seamlessly. Below are some of the operational bottlenecks they encountered their legacy system:
Poor Management of HRMS (Expense claims, advances, leaves)
Lack of Budgeting Tool
No Centralized Inventory
No Realtime Reporting
Non Customisable Platform
How did ERPNext help these amazing folks?
ERPNext being built on a dynamic platform exhibits flexibility, robustness and is easily customizable due to its underlying powerful meta-data driven framework. Managing Accounts and Stock was made easier and efficient for CERHI by tackling one problem at a time:
Expense Claims and Employee Advances have been quite useful for CERHI to manage finances related to their employees. Be it an employee advance or an expense claim, all employees had started using ERPNext regularly. With the standard reports around employee expense claims and advances, they were able to realize the credits that were allocated to various employees.
Budgeting came in handy for CERHI employees to manage their company expenses. Due to lack of a budgeting tool earlier, there was no track of the total expenses of the various departments of the company. With ERPNext's budgeting tool, they were able to define budgets and relevant actions when the budget amount exceeds in any particular accounting transaction. Different departments became different cost centers to track profitability across each department.
Integrated Inventory They started using Stock for their products and stationary. With item variants that are based on a common item template & have a differentiating attribute wrt color, size, shape, or more. Maintaining an Item Master also helped CERHI maintain stock information such as Lead Time, Reorder Quantity and Levels, Default Supplier, Pricing, BOM and so on. By storing this information in one place, they enabled a fully integrated inventory with Sales and Buying modules. With Quick Stock Balance, users can now audit the warehouse stock faster, simply with a quick barcode scan via their mobile device. Yes, no overhead of a barcode scanner, just login to your ERPNext App and start scanning barcodes with the device camera seamlessly. Provision to create or restrict stock entries was also a boon for avoiding unauthorized or fraudulent transactions.
Stock Balance and Stock Summary reports provide full summary of the stock present at each warehouse belonging to each company (in case of a multi-company setup). These reports came in handy for analysis of inventory realtime and helped CERHI make informed decisions about their inventory storage or availability. Apart from this, since ERPNext allowed custom reports via Report Builder with simple configuration, the users were able to set up multiple such reports as per personal performance indicators or key variables that mattered to their departments.
Data Import worked like a charm for CERHI. Their legacy data was messy and several data sanitizations were performed before importing the data in ERPNext. Upon teaching CERHI project members how easy it was to import data, they started importing all the legacy data by themselves after 2-3 rounds of training.
Customizing on-the-fly with ERPNext has radically affected the adoption at CERHI. Certain systems need to be upgraded and even though users were initially reluctant about an open source ERP, they chose to believe in it when they saw the value it showcased. Being a legacy tool, there was very little scope for modification required for scaling business processes in CERHI's previous system. ERPNext, supporting dynamic customization capabilities opened doors of growth for CERHI and they didn't cease to take full benefit of this opportunity. Over the period of their implementation, we have customised labels of standard fields, incorporated few custom scripts for certain custom actions, and so on.
How was ERPNext deployed at CERHI?
CERHI hired a consultant, Adebayo Salami in their search for a robust software. It took something as simple as a Google Search for an "Open Source ERP" helped find a software that fit their business needs. Yes, that's how this consultant stumbled upon ERPNext, and the journey began.
Adebayo hooked up an ERPNext instance within minutes on ERPNext cloud. And then the process of ERP implementation began. It went on for 90 days with multiple training sessions & UATs. Train-the-trainer, the infamous approach of ERPNext Implementation was adopted and following were the phases that followed:
Mapping Business Processes & Configurations
Data Migration
User Training Sessions
User Acceptance Testing
Go Live & Post Go-Live Support
This consultant posed as the ERPNext Project Champion since he was the key stakeholder at the customer end. A project champion is required since they help coordinate with internal teams and keep the change management from legacy systems hassle-free.
Since this implementation demanded onsite presence, Abedayo delivered everything as desired by the customer. This has bust all myths about ERP implementations because it instigates how a smart, Do-It-Yourself approach can help undo the negative perception about them.


"ERPNext was chosen because of it's ease of use and friendly user interface. Considering the legacy data was not proper, it was first challenging for users to get onboarded with ERPNext. But the simplicity with which ERPNext is built on worked as a gamechanger and we have successfully implemented Accounts, Stock and HRMS modules. "

- Adebayo Salami, Project Champion at CERHI

---
---
Take a free ERPNext trial for your business today!




Interested in becoming a Frappe certified partner? Learn more from here.
---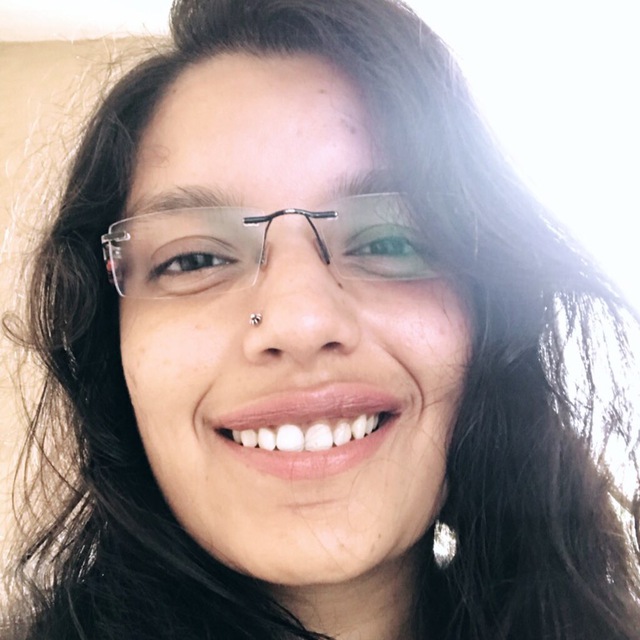 Professional Cinderella @Frappe