What is CRM and do you need it?
A simple take on what is CRM, what is a CRM system, the benefits, and do you need it?
---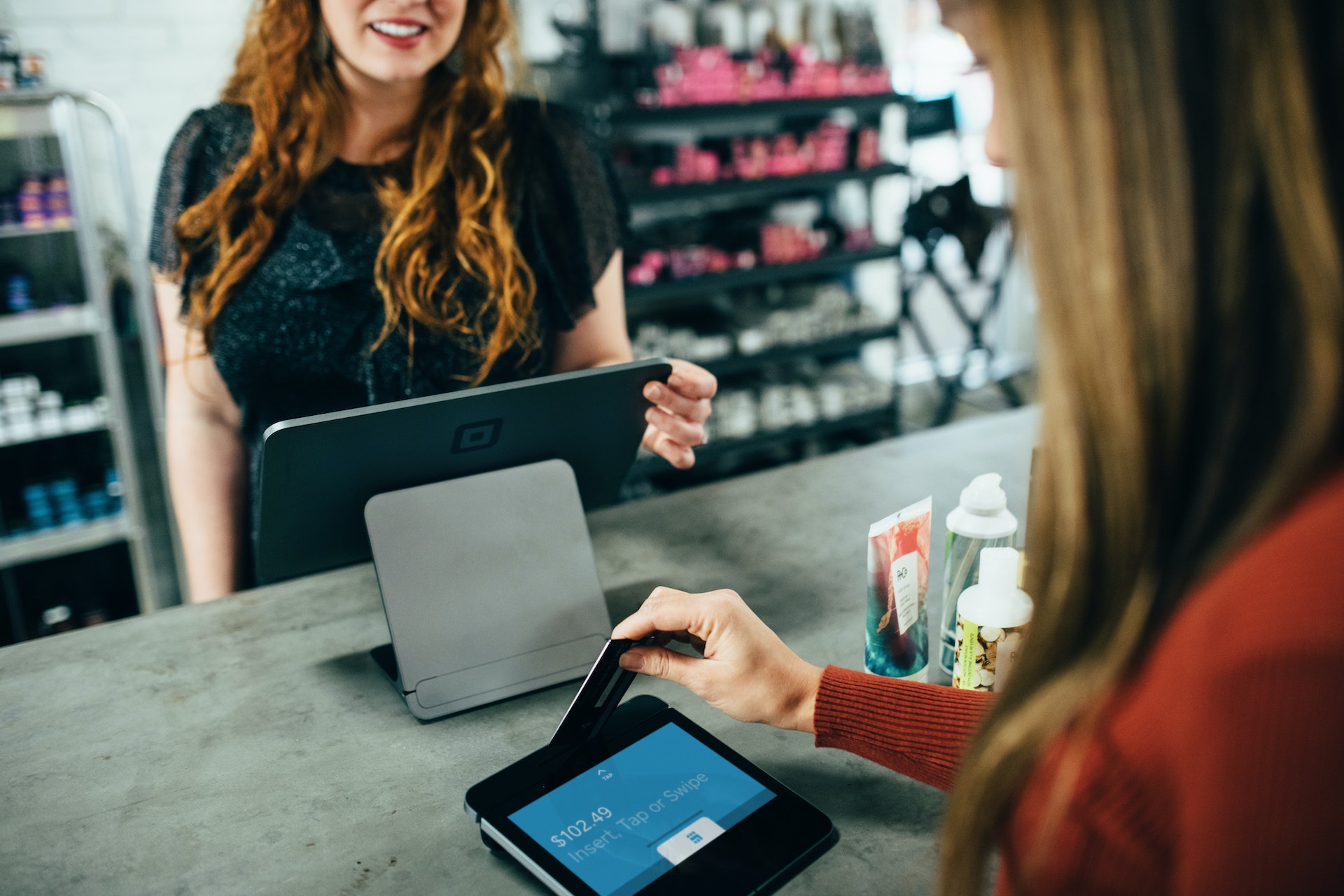 Let's begin with a short story.
Ryan is a sales guy at an electronics company. The more scanners he sells, the more incentives he gets. Some people he contacts may need the scanners and buy them right away. Some will say they'll think about it. Some will say they don't want the scanners or the emails/phone calls. Ok, let's be honest, a lot of people are going to say they don't want the scanners. But does that stop our star salesperson from topping the charts? Of course not. He religiously jots down contact details of all the people who keep him hanging.
Approaching them at the right time closes deals which gets Ryan awesome incentives which makes his colleagues jealous. But sales is about a lot more than timing. It takes patience, persistence, persuasion, and the ability to handle rejection, and Ryan knows this all too well. So he sets reminders in the CRM tool to remind him when to follow up with a hot lead, when to stop pursuing, and when to pass on the lead to a senior employee. Not only that, he sometimes sends nice email newsletters to leads in an attempt to persuade them towards a sale.
Many of these qualities also carry over to the other end of the spectrum—support. This is where Tina comes in. After all, the scanners Ryan is selling need good customer service to maintain a healthy relationship with the customers. Good timely service is what keeps the customer loyal. Now, why would anyone keep your scanner if there's no service when it goes down. In this perspective, you could say that Ryan brings in the customers and Tina keeps them.
So what is CRM?
Now you may be familiar with the full form - Customer Relationship Management. But what does CRM really mean? CRM as a whole encompasses potential customers and current customers. It's the engagement from getting a potential customer interested to making them a happy customer by closing the deal. A CRM system helps you target your company's efforts towards managing existing customers, converting leads, and building relationships with them. CRM software provides all relevant employees with a central database of customer information.
Broadly, the following areas and actions are considered a part of CRM:
Qualifying leads
Following up with opportunities
Sending a sales order to potential customers
Campaigns to attract new customers
Terminology explained
In the whole cycle, a customer/client is identified with different terms in different stages:
Lead: When someone is interested in your products/services but you don't know their exact requirements
Opportunity: You know their requirements and have made a pitch (quotation/pro forma)
Customer: The deal/order is closed and the person is willing to pay for the products/services
This is an example of a CRM cycle following up to payments: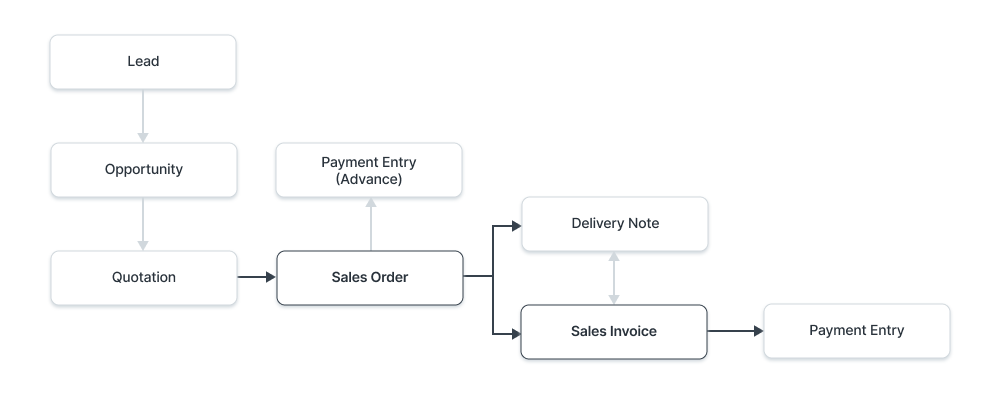 Note that, a delivery note is usually applied only when a physical product is delivered.
What does a CRM system contain?
A good CRM tool should obviously have features to record leads, opportunities, customers, and follow up details with contact information. But also show insights in the form of reports as to how many leads were lost and allow recording the reason. Data like opportunity value help you understand the type of customer base you're building.
Some common features that help in acquiring and converting customers are:
Lead, opportunity, and customer records
Notifications for next follow-ups with opportunities
Contact information including address, email, phone numbers
Email threads integrated to leads and opportunities
Templates for quotations
Campaigns and Newsletters
Benefits of using a CRM tool
1. Be in touch
Every email correspondence, meeting notes, contact information, address and all relevant data about a customer/potential customer can be recorded in a CRM system. Having quick access to this data makes correspondence easier. As companies move towards a customer-centric approach everywhere, knowing more about your customer is gaining importance. This also applies to internal communications to co-ordinate meetings or involving other team members in customer engagements.
2. Unified reporting
Easy access to reports like a sales funnel or potential customers to be contacted this month are integral to increased success in your business. After a point, spreadsheets just aren't enough and you need a robust system with integrated reports, email threads, and more.
3. Single source of customer data
It's common for companies to have multiple sets of customer data. With a CRM system, you have everything in one place, no hassle of cleaning or merging data. This saves a lot of time.
4. Keep customers happy
The most important part of business engagements—customer satisfaction. Only when the customer is happy, they return for more business. Integrated email and communication approaches, newsletters to groups for surveys, and taking heed for customer's help desk tickets, all contribute to the customer's overall satisfaction. Having a tightly knit CRM system filled with relevant data contributes towards this.
Do you need CRM software?
Typically CRM software is more widely used in B2B businesses since the sales cycle is much longer and specific information about the customers and interactions is very useful in the whole engagement process.
If you're small and your customers are family friends and extended circles under three digits then you can make it work with excel sheets. Things get more serious when you, say generate a couple of hundred leads every month and have multiple engagements all requiring different timelines and styles of approaches.
A good CRM system can't make you a better salesperson or communicator, but it surely can help you do your job with more organization and ease. It saves time on many fronts and helps you reach more of your potential.
At Frappe, we've been using ERPNext's CRM module for this purpose for about 10 years now. ERPNext is a complete ERP solution with modules beyond CRM and sales.
In reality, companies need a lot more than just a CRM software. They need a whole suite of applications from accounting to inventory management to human resources management. ERPNext is an ERP software that has all of these and more. It has a simple UI, simple to use customizations, and the best part? All modules are accessible to users at no extra cost. No commitments or calls to start a free trial.
For enterprise engagements, fill out our contact form.
Did we miss out on something? Comment below and let us know.
---